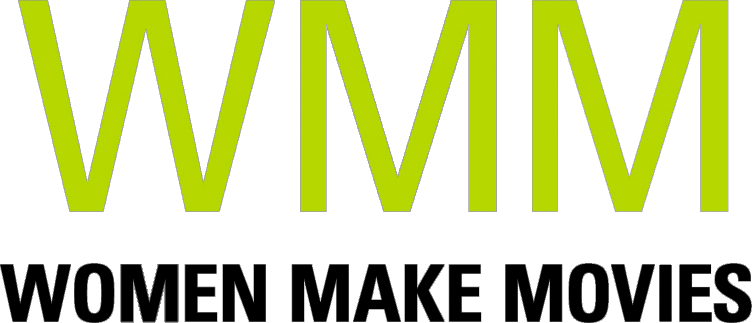 For centuries, the "war on disease" has been a metaphor we live and die by. But what if it weren't a war?
SYNOPSIS
From the bubonic plague to COVID-19, the "war on disease" has been a metaphor we live and die by - a metaphor that shapes not only how we imagine illness, outbreaks, sick people, doctors, and treatments, but also how we act when we encounter them in the real world. This affects how we define both the "public" and "health" in public health, who merits life-saving measures, and even what qualifies as a health intervention. But what if it weren't a war? To answer this question, the feature-length documentary DIS-EASE dives deep into cultural histories of contagion, deconstructs master narratives of risk and responsibility, and offers prescriptions for a healthier world. The film unfolds in three parts, roughly corresponding to the 19th, 20th, and 21st centuries, and uses the form of an outbreak narrative to diagnose the "war on disease" in the present militarization of public health discourse; trace it to its source in the tangled roots of Darwinism, eugenics, and colonial medicine; look at its evolution over time into pop-cultural phenomena like the vampire novel and body-snatcher film; and imagine alternatives that account for both the real drivers of large-scale outbreaks and the true interdependence of humans and microbes.
Director Statement
Problems described incorrectly will be solved incorrectly, as political operatives well know (think "fiscal cliff" or "illegal alien," both terms invented by the conservative Frank Luntz). Conceptual metaphors like the "war on disease" structure thinking and thus foreclose possibilities. For example, when pandemic response is imagined as war, border closures and increased surveillance seem like natural elements of that response. Cross-border cooperation seems far less natural, even though it would be more useful during global pandemics.
Metaphors have weight and consequences, but we rarely consider those consequences or imagine alternatives.

If we look at the world on an ecosystem scale, diseases are not "coming for us" - we are going to them. We industrialize formerly wild territories, transform climates and habitats, and drive insects and animals into new places and patterns of behavior. We are the agents
of all these changes, and the pandemics that follow are the result of our own actions. When we talk about outbreaks as if we are passive victims of invading forces, we obscure our own responsibility. As science journalist Sonia Shah - one of our participants - wrote in her 2020 cover story for The Nation, the way we define our plagues shapes how our society responds to them, and how many of us will survive.
Supporter Statement
"Mariam is a visionary artist and filmmaker, and a phenomenal archival researcher, and is going to be using archival material in this project to show us our history, our present, and our future in a way that we've never seen before. Mariam had the foresight to start making this film several years ago, looking at our world through a lens of outbreaks and public health care response that we now know all too well. I think what this film is going to do is examine the systemic and structural failings that not only we're experiencing right now, but have always been there, and that we all know as a global community that we have to deal with in the future. But it will also be about how we look after each other as a global community in this fragile world. The film is going to be very beautiful, very artistic, at times playful, at times terrifying, but certainly unique in that no other filmmaker will make this film in the way Mariam will. I can't wait to see it, so I really hope it gets the support that it needs." Charlotte Cook, Executive Producer, Field of Vision
ABOUT FILMMAKER(S)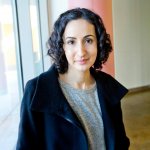 Mariam Ghani
Mariam Ghani's short films and multiple-channel installations have been presented and collected by film
festivals, museums, and biennials worldwide, notably the Guggenheim, Smithsonian, MoMA, and Metropolitan Museums; Documenta 13 and the Liverpool, Lahore, Gwangju and Sharjah Biennials; and CPH:DOX, Rotterdam, Sheffield Doc/Fest, and DOC NYC.

Ghani's first feature, the critically acclaimed documentary WHAT WE LEFT UNFINISHED (2019 Berlinale, SFFILM) was released theatrically in the US by Dekanalog, is distributed internationally by Arsenal and educationally by Good Docs, and is currently streaming on Docuseek and the Criterion Channel. Ghani teaches at Bennington College and co-produces her work through the company Indexical Films. mariamghani.com
Executive producer Alysa Nahmias (Ajna Films, NY/LA) directed KRIMES (MTV Documentary Films, 2022) and THE NEW BAUHAUS (PBS American Masters, 2020) and co-directed and produced the doc feature UNFINISHED SPACES (2011 Independent Spirit Award, Sundance selection, PBS & HBO Latin America broadcasts) about
Cuba's ambitious and unfinished National Arts Schools project. Nahmias' producing credits also include the 2017 Sundance Jury Award-winning UNREST by director Jennifer Brea, the PBS American Masters film AFTERNOON OF A FAUN: TANAQUIL LE CLERCQ (2013 NYFF, Berlinale), and Mariam Ghani's previous feature WHAT WE LEFT UNFINISHED. Nahmias is a 2019 Sundance Institute Momentum Fellow, a creative advisor for Film Independent Global Media Makers and Sundance Institute Catalyst Forum, and a member of the Academy of Motion Picture Arts and Sciences. ajnafilms.com
ABOUT YOUR DONATION
Women Make Movies (WMM), Inc. is a 501(c)(3) non-profit media arts organization registered with the New York Charities Bureau of New York State and accepts charitable donations on behalf of this project. Your donation will be spent by the filmmaker(s) toward the production and completion of this media project. No services or goods are provided by Women Make Movies, the filmmaker(s) or anyone else associated with this project in exchange for your charitable donation.
Your contributions are tax deductible to the fullest extent of the law, and a confirmation of your donation will be sent via email. WMM will send you an acknowledgement letter in the mail to the address listed for tax purposes.