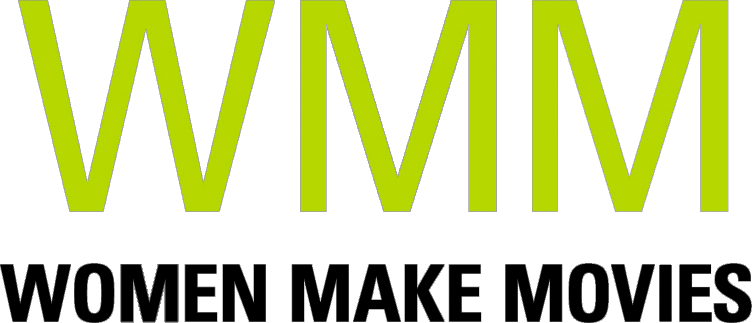 Against the backdrop of civil war in the poverty-stricken Central African Republic, a Chinese construction manager and a local African laborer work on opposite ends of the spectrum to construct a sparkling new bank. As deadlines loom, unexpected twists threaten their jobs, relationships, and plans for a better life.
SYNOPSIS
Thomas, a young local, who survived different armed conflicts, risks his life every day to bring sand to the water's surface; sand that is used to build a new bank in the country. Thomas barely earns enough money to feed his children. His wife and girlfriend, tired of his immaturity, leave him for good; the city bulldozes the illegal sand market where he works clandestinely; a national curfew is declared by the authorities with rebels attempting to invade the capital during elections. He hits a new low. However, when Thomas discovers that his ex-girlfriend is pregnant, it is a shock. It propels him to turn his life around. Thomas wants to become a boss directly selling the sand he collects to Luan. Is shifting his whole life around already too late?

Suffering in silence for a better future: This is also Luan's choice. He left his family to triple his salary in Bangui three years ago. The bank is Luan's first project he supervises at his newly joined company, but the work is delayed due to the rainy season, political instability, and labor shortage owing to the pandemic. By sheer force of will and persistence, Luan gets back on track to finish the bank on time. Meanwhile, in China, Luan's family is falling apart as his wife, who he hasn't seen for two years, attempts to commit suicide. Luan starts to wonder: Is saving his wife and family a bigger priority than making money? Where is his future?
Director Statement
Even though over a million Chinese have come to Africa to work, their stories are falling through the cracks. I am making this film so people will have an honest view of why a Chinese person comes to the other side of the world to make a living and what he is sacrificing. Moreover, the impact of Chinese skilled workers immigrating to Bangui has been significant to the African country that has been rising from decades of civil war and prolonged poverty.

In making this character-driven verité film, it was essential for me to find a co-director who understood the codes of Central African culture. This is how my collaboration began with Pascale, a Central African filmmaker who has become my friend and partner.

As the co-directors of Eat Bitter, we commit to tell an intimate story of a Chinese immigrant worker and a local sand diver who abuse their bodies, sacrifice their personal lives, and scrap their own traditions to allow the Central African Republic to rejuvenate and modernize. Through this documentary, we want to give voice to the voiceless.

Extraordinary friendships and partnerships have been key to this film. Mathieu Faure, our producer, is the maestro of our team. He is the bridge between Pascale and me and the one who has the storytelling vision and makes this whole adventure possible. After many months, we obtained permits, identified fascinating subjects, assembled a talented production crew, and made enormous progress in capturing the footage to tell our story.

ABOUT FILMMAKER(S)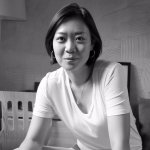 Director Ningyi Sun
A Chinese national, Ningyi is a film director, writer, and producer. She has lived and worked on three continents and speaks English, French, and Portuguese. She co-directed her first feature documentary Eat Bitter in 2020. Currently based in New York, she is directing/producing her short documentary Act Before You Think about the Meisner acting technique and is co-writing a feature screenplay based on real events in the life of an immigrant sex worker in Queens, New York. She produced, wrote, and acted in her first narrative short film Intimate which won Best Romantic Short with the Independent Shorts Awards in 2022. Before diving into the filmmaking world, she earned a master's degree from Fletcher School of Law and Diplomacy and worked for the United Nations peace operation in the Central African Republic. (2/23)
---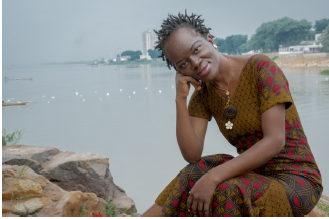 Co-Director
Pascale APPORA-GNEKINDY
Born in the Democratic Republic of Congo, Pascale Appora-Gnekindy is a citizen of the Central African Republic (CAR). She is the owner of Kea-Kwis Production, a video production company in Bangui, CAR. Pascale is currently directing and producing "Eat Bitter," the story of the fast-changing social and economic ties between locals and a surge of new Chinese immigrants. In 2017, she directed "My Eyes To Hear" (Mes Yeux Pour Entendre), a documentary short about a boy overcoming his disability in a land where the disabled are marginalized. The film was an official selection of The International Film Festival of Kinsaha - FICKIN; Film Festival Africlap (Toulouse, France); International Women Film Festival Mis Me BINGA (Yaoundé, Cameroon). In 2019, she directed "Two Sisters" (Les Deux Soeurs), the journey of two sisters who struggle to find the right balance between their studies, their life at home, and their femininity. Pascale came to film production from the IT world, where she studied computer science and worked for seven years. Her break came when she was selected to participate in 2016 in documentary filmmaking workshops organized by the French Alliance of Bangui and the Ateliers Varan.
ABOUT YOUR DONATION
Women Make Movies (WMM), Inc. is a 501(c)(3) non-profit media arts organization registered with the New York Charities Bureau of New York State and accepts charitable donations on behalf of this project. Your donation will be spent by the filmmaker(s) toward the production and completion of this media project. No services or goods are provided by Women Make Movies, the filmmaker(s) or anyone else associated with this project in exchange for your charitable donation.
Your contributions are tax deductible to the fullest extent of the law, and a confirmation of your donation will be sent via email. WMM will send you an acknowledgement letter in the mail to the address listed for tax purposes.