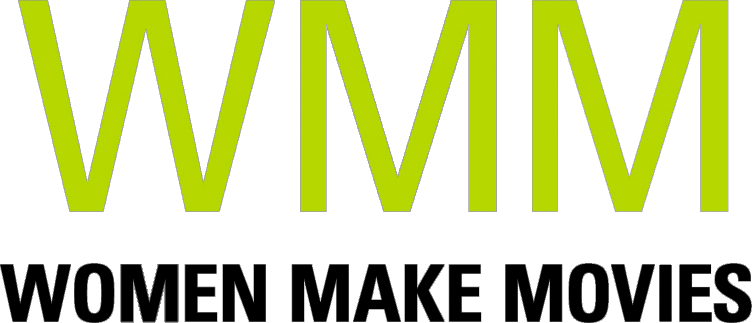 Journalist Karen A. Frenkel is the daughter of Holocaust survivors. Her mother spoke of her wartime ordeal, but her father was silent. Karen embarked on a five-year quest to fill in the gaps, honor her parents and lost relatives, and ensure that memories would endure. This became an exciting detective story as she searched online and real-world archives and visited cities to better understand silence and loss.
SYNOPSIS
One of the tragedies suffered by Holocaust survivors and their descendants is loss of history. For some, this is partly due to the decisions of survivors not to talk about their prewar lives and persecution before and during World War II. A cascade of heartache can impact later generations; they must balance their need to know with respect for the privacy of relatives and their desire to protect them from the pain of reliving terrible experiences in the process of disclosing them. Our one-hour documentary traces how Karen first delved into inherited papers and had them translated. We demonstrate how she followed leads from them and scoured the Internet. We travel to Europe with her to real-world archives and cities family members frequented. Our film reveals the complexity and joy of Karen's quest, and the satisfying knowledge gained from it.

Family Treasures Lost and Found shows how a few righteous individuals, at great personal peril, helped save Karen's mother. Our film also shows the importance of a free press, in the case of Karen's father, local reporting. This is so important now, as authoritarians worldwide attack journalists. Thus, our film reflects many issues related to freedom.

Family detective stories fascinate people. PBS's Finding Your Roots, is in its ninth year. Over 3 million subscribe to Ancestry.com, which includes Newspapers.com. Many determine their DNA through genetic testing. Because Karen has used many tools and services to unravel the past, she can feed those hungry for information on how to do it.

Director Statement
I was impressed by Karen's research and how she filled her father's silence about his past with a loving and historical portrait of life in Poland––a model for those trying to understand their family's past and present.
ABOUT FILMMAKER(S)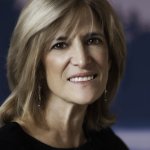 Director Marcia Rock
Marcia Rock - Director Marcia Rock's documentaries cover international dilemmas, women's issues as well as personal perspectives. She recently completed UnReined, about Nancy Zeitlin, a fearless Israeli equestrian champion who started the first Palestinian equestrian team after the Oslo Accords. Rock produced three films on veterans, Soldiers Period is a humorous short debunking myths about PMS, Warriors Return focuses on Navajo veterans and SERVICE: When Women Come Marching Home about women transitioning from active duty to civilian life, that won a NY Emmy and distributed on PBS stations. From the plight of salt harvesters in Ghana to the changing role of women in Northern Ireland during the Troubles, she has covered Irish American and Northern Irish history producing Daughters of the Troubles: Belfast Stories (1997) that won many awards including the AWRT Grand Documentary Award. McSorley's New York, tells the story of the NY Irish through the patrons of the bar and won a NY Emmy. Dancing with My Father, explores how adult love is shaped by what a child learns at home. Surrender Tango is a documentary on how tango can be a metaphor for relationships. Her other credits include Village Writers: the Bohemian Legacy (1990), Reynolds Price: a Writer's Inheritance (1989) and The Singing Angels in China (1983), Cleveland Emmy. She is an associate professor and director of News and Documentary at the NYU Carter Journalism Institute and she co-authored with Marlene Sanders, Waiting for Primetime: The Women of Television News.
---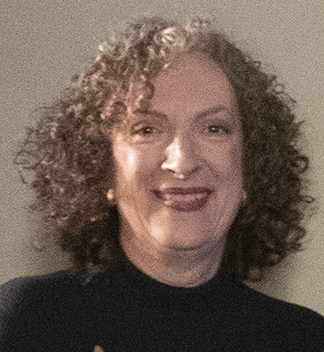 Producer
Karen A. Frenkel
Karen A. Frenkel is a technology and science journalist, editor, author and producer. Her two award-winning documentaries cover the impact of technology on society and appeared on public television. Minerva's Machine: Women and Computing (1995) examines why there are so few women engineers and computer scientists. Interviews with gender research experts and psychologists probe the impact of violent video games and TV shows, attitudes toward girls as early as elementary school, and other factors. net.LEARNING (1998), a two-hour documentary, explores the trade-offs students and faculty are willing to make in online classrooms.
She is co-author with Isaac Asimov of Robots: Machines in Man's Image (Harmony 1985).
Her articles have appeared in Bloomberg BusinessWeek, Bloomberg.com, CIOInsight.com, Communications of the ACM, CyberTimes: The New York Times on the Web, Discover, Essence, FastCompany.com, Forbes, Personal Computing, Millimeter, New Media, Knight Ridder/Tribune News Service, Publish, Scripps-Howard Syndicate, Science Magazine, ScientificAmerican.com, Scientific American, Scientific American MIND, Technology Review, The New York Times, The Village Voice, U.S. News and World Report. She writes a blog, WeAre1: A Family of…, about her parents' wartime experiences and parallels today.

Documentary Awards
Minerva's Machine:
• Best Documentary in a Small Market, 1997 EMMA (Exceptional Merit Media Award), given by the National Women's Political Caucus and Radcliffe College
• Best Documentary, Brooklyn Arts Council's 30th Annual International Film and Video Festival, 1996
• Best Television Series, Runner Up, Eleventh Annual Computer Press Award, 1995
Net.LEARNING
• 1998 National Education Reporting First Prize, Television Documentary and Feature

Website: www.karenafrenkel.com
Twitter: @KarenAFrenkel
LinkedIn: https://www.linkedin.com/profile/view?id=5842621&trk=hp-identity-name

ABOUT YOUR DONATION
Women Make Movies (WMM), Inc. is a 501(c)(3) non-profit media arts organization registered with the New York Charities Bureau of New York State and accepts charitable donations on behalf of this project. Your donation will be spent by the filmmaker(s) toward the production and completion of this media project. No services or goods are provided by Women Make Movies, the filmmaker(s) or anyone else associated with this project in exchange for your charitable donation.
Your contributions are tax deductible to the fullest extent of the law, and a confirmation of your donation will be sent via email. WMM will send you an acknowledgement letter in the mail to the address listed for tax purposes.