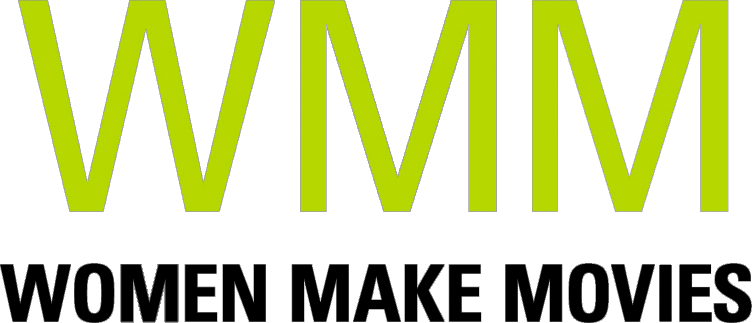 How does a nice, quiet Jewish boy born in New Jersey in 1936 become a sound engineer for Jimi Hendrix, a lesbian separatist, founder of Trans Studies, and the Goddess of Cyberspace? Girl Island tells the rollercoaster life story of Sandy Stone, America's most modest rebel!
SYNOPSIS
"The verdant hills of Casablanca look down on homes and shops jammed chockablock against narrow, twisted streets filled with the odors of spices and dung…."

…And so begins the first sentence of Sandy Stone's groundbreaking 1987 Manifesto, describing Morocco, one of the few places in the world to get a "sex change" in the early 1970s. The Girl Island film begins at the same time, but in a San Francisco hospital, where Sandy languished for months with 27 broken bones after a car accident. Sporting a bushy beard while taking female hormones, she shocked the staff, who wouldn't give her pain meds until The Byrds musicians David Crosby and Graham Nash arrived, yelling, "Do you know who this is? This is one of our best sound engineers!"

Girl Island is a documentary film featuring animation about Allucquére Rosanne 'Sandy' Stone, one of the world's visionaries who pioneered Digital Art & Theory and Trans Studies. Sandy's incredible journey intersects with America's most iconic moments in rock music, technology, feminism, trans history, philosophy, and art, straddling history as it moved from the avant-garde era to the digital age. Not your usual talking heads documentary, Girl Island unites these threads through exciting storytelling from the inside out by mixing the dreamy, fantastical animation of Bishakh Som with archival material, recent vérité, and live interviews by the people who were actually there.

Partway through production, we are fundraising to finish filming and complete the animation!

Buckle up. We're going to Girl Island!
Director Statement
I've known Sandy for over 20 years. First as her student, then friend, and now as the subject of my first film. While at Sandy's 80th birthday party, I looked at all the guests from different parts of her life and asked if anyone had approached her to make a documentary about her life. She said, "Sure, all the time, but nothing ever happens!" Ready for the challenge, I gathered a team, secured her life rights, and we are now in mid-production. With my long history as an artist, photographer, curator, book editor, teacher and gallery director, I couldn't just make a film. We are also re-releasing her Manifesto as a graphic novel and audiobook with new writing by Sandy and other luminaries!

From her earliest memories, Sandy was literally and figuratively "hacking" everything, taking ideas and objects apart to understand them, reinvent their purpose, and, ultimately, create a world in which she felt connected. Every day the news is filled with subjects that Sandy was - and continues to be - instrumental in advancing, especially around technology and identity. Luckily at 86 yrs old and as active as ever, Sandy is fully contributing to the entire project! It is long overdue and also perfect timing!

So now, something is really happening, and it's incredible to work with Sandy on this project!

I learned from Sandy's motto: "Make Stuff - Take Risks - Don't Die Wondering - Be Awesome!"

ABOUT FILMMAKER(S)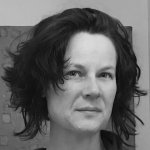 Director Marjorie Vecchio
Director Marjorie Vecchio has 25+ years of experience as a photographer, installation artist, book editor, gallery director, and curator. As an artist, she exhibited nationally and internationally, and taught photography, art, and theory for over 15 years. As former President of Artemisia Gallery (Chicago) and Director of Sheppard Gallery, University of Nevada, Reno, she curated 250 artists in over 40 exhibitions, published numerous catalogs, organized artist and filmmaker residencies, and commissioned professional and emerging writers, and graphic designers. Her book The Films of Claire Denis: Intimacy on the Border (International Library of the Moving Image, I.B. Tauris, 2014; Bloomsbury, 2021) included a foreword by Wim Wenders, five interviews, and fifteen contributors, including Claire Denis, filmmaker Kirsten Johnson, actor Alec Descas, musicians The Tindersticks, and philosopher Jean-Luc Nancy, whose chapter was translated by Anna Moschovakis, 2021 International Booker Prize co-winner. The book was short-listed for the 2015 International Kraszna-Krausz Book Award, sold out, and was reprinted by Bloomsbury in 2021. Vecchio was the inaugural Scholar-in-Residence at Columbus State University, GA, which included a $27,000 award. She's received over 50 grants and awards as an artist and curator and left the gallery director position to return to making art - concentrating on film. She was awarded an artist residency at Caldera (Oregon) to support the transition. Vecchio serves as an award nominator for multiple national art foundations and organizations.
---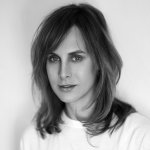 Executive Producer
Zackary Drucker
Executive Producer Zackary Drucker is an independent artist, cultural producer, and trans woman who has performed and exhibited her work internationally in museums, galleries, and film festivals, including the Whitney Biennial, MoMA PS1, Hammer Museum, Art Gallery of Ontario, MCA San Diego, and SF MoMA, among others. She is the director of The Stroll, which premiered at Sundance 2023, and starred in the 2022 award-winning documentary feature Framing Agnes, directed by Chase Joynt. She recently directed and co-executive produced The Lady and the Dale, an HBO docu-series. Drucker is an Emmy-nominated producer for the docu-series This Is Me and a producer on the Golden Globe and Emmy-winning series Transparent (Amazon).
ABOUT YOUR DONATION
Women Make Movies (WMM), Inc. is a 501(c)(3) non-profit media arts organization registered with the New York Charities Bureau of New York State and accepts charitable donations on behalf of this project. Your donation will be spent by the filmmaker(s) toward the production and completion of this media project. No services or goods are provided by Women Make Movies, the filmmaker(s) or anyone else associated with this project in exchange for your charitable donation.
Your contributions are tax deductible to the fullest extent of the law, and a confirmation of your donation will be sent via email. WMM will send you an acknowledgement letter in the mail to the address listed for tax purposes.