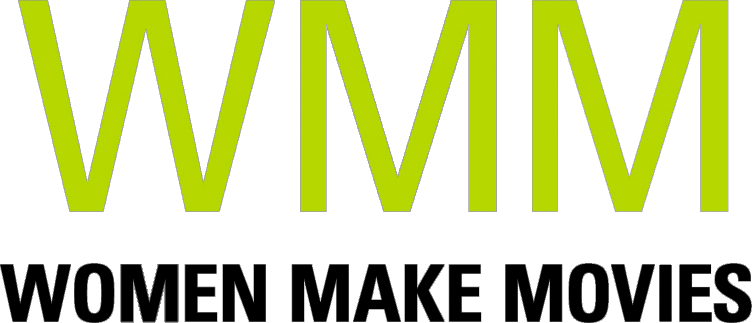 HOLLYWOOD DOES ABORTION reveals how depictions of abortion in film and television have both reflected and distorted this safe but controversial medical procedure. Exploring how abortion came into our living rooms and psyches, we see how these stories helped shape public discourse and today's seismic shift in abortion access.
SYNOPSIS
HOLLYWOOD DOES ABORTION is a deep dive into the depiction of abortion in film and television, revealing how flawed portrayals contribute to persistent misperceptions that impact attitudes and public policy. Although the number of onscreen abortion storylines has grown steadily in the five decades covered in the documentary, HOLLYWOOD DOES ABORTION reveals persistent cultural myths and misinformation that frame abortion as morally ambiguous, dangerous, rare, easy to access, and sought by a demographic that does not match reality.

Extensive use of archival television and film imagery ranges from "Maude" and "Dirty Dancing" to "Jane the Virgin" and "Juno," and forward to "P-Valley" and "Blonde," creating a historical timeline to support the "story" of the film. Leading directors, writers, showrunners, and cultural critics share their personal and political reactions to these seminal depictions through the lens of today's post-Roe world, and herald some of today's creators who are working with reproductive rights activists to better reflect the lived experience of getting or providing an abortion.

Director Statement
In addition to having made films about reproductive justice issues for more than 30 years, we are longtime activists and have volunteered for many reproductive rights organizations both in our hometown of Philadelphia and nationally. As a team, we are all sensitive to the fact that abortion has, for too long and by too many, been treated as a stand-alone issue to be fought for or abolished. From our work and our connection to the repro community, we know that in Hollywood as elsewhere, control of reproduction is a part of a nexus of lived experience and cannot be isolated from discussion of issues of race, gender, and financial inequality. We take on this challenge because we are aware of the extent to which people's first introduction to abortion is what they see on the screen or in a tv program. But more importantly, we have witnessed that good documentary-making matters. We have seen our work, and that of our colleagues, not just inform and delight but change hearts and minds, and we believe this can nudge the social landscape towards more reproductive justice.
ABOUT FILMMAKER(S)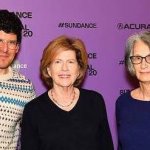 Directors Barbara Attie, Mike Attie, and Janet Goldwater
Barbara Attie, Janet Goldwater, and Mike Attie first teamed up to make ABORTION HELPLINE, THIS IS LISA, a powerful short documentary which screened at Sundance, won the Grand Jury Prize for Best Short Doc at AFI Docs 2020, and was short-listed for an Oscar in 2021. Joining them to produce HOLLYWOOD DOES ABORTION is Eliza Licht, who has worked in the documentary field for 20 years as an impact strategist, producer, and television executive and served as impact producer of ABORTION HELPLINE.

Barbara Attie and Janet Goldwater and have collaborated on award-winning documentaries for national and international broadcast for more than three decades. Reproductive justice and health equity issues are recurring themes for them. Their first film, "Motherless, A Legacy of Loss from Illegal Abortion" (1992), highlighted the dangers of pre-Roe v. Wade abortions and is a fixture of many U.S. law, medical and nursing school curricula. Other documentaries include EMMY® nominated "BaddDDD Sonia Sanchez" (2015), "Mrs. Goundo's Daughter" (2009), "Rosita" (2006), and "Maggie Growls" (2003). Their work has been supported by the Sundance Institute, the NEA, the NEH, and ITVS, and they were awarded a prestigious Pew Fellowship.

Mike Attie is a Philadelphia-based filmmaker and a professor at the University of the Arts. His films have screened at the Sundance Film Festival, HotDocs, DOC NYC, Big Sky, CPH:DOX and SFFILM. Previously, he co-produced/directed and was director of photography for ABORTION HELPLINE, THIS IS LISA, which premiered at Sundance, won the special jury prize at AFI Docs, and was shortlisted for an Academy Award. Attie's films have been supported by the Sundance Documentary Film Program, the Knight Foundation and the Catapult Film Fund.

ABOUT YOUR DONATION
Women Make Movies (WMM), Inc. is a 501(c)(3) non-profit media arts organization registered with the New York Charities Bureau of New York State and accepts charitable donations on behalf of this project. Your donation will be spent by the filmmaker(s) toward the production and completion of this media project. No services or goods are provided by Women Make Movies, the filmmaker(s) or anyone else associated with this project in exchange for your charitable donation.
Your contributions are tax deductible to the fullest extent of the law, and a confirmation of your donation will be sent via email. WMM will send you an acknowledgement letter in the mail to the address listed for tax purposes.