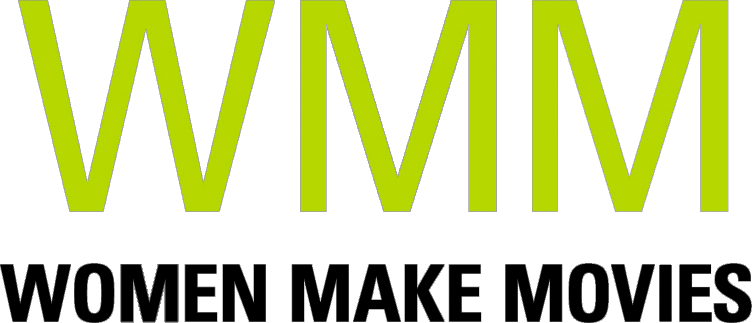 Two tenacious Kenyan women are transforming a dilapidated, junk-filled library in downtown Nairobi. But first they must work with local government, raise several million dollars for the rebuild, and confront the ghosts of a problematic colonial history still trapped within the library walls.
SYNOPSIS
In 2018, Shiro (writer) and Wachuka (publisher) quit their jobs to restore a derelict colonial library in bustling downtown Nairobi. Horrified at the condition of the historical, state-owned building, they successfully lobbied city officials to take-over management of the junk-filled library. With zero experience in building, the pair find themselves with a mammoth task ahead. But with an undying passion for books, and a unique flair for glamour, instagram, and finding funds where least expected, they activate an army of homegrown artists, intellectuals, tech developers, architects and writers, all energised to transform the space into a technological hub of creativity and learning for future generations. They call it Book Bunk. While the cleanup & architectural overhaul of the neo-classical building requires a huge team and financial investment, it is the psychological rebuilding of these spaces that requires the most energy. The building serves as a vehicle to raise important questions about the history and future direction of Kenyan society. Built in 1932 by British settler Lady McMillan, to commemorate the death of her American railroad millionaire husband, the McMillian Memorial Library was built for white use only. It wasn't until independence in the 1960's that Africans were permitted access to the library and its collection, which has been left in neglect since, dismissed as someone else's history. The film explores a post-colonial identity crisis as it exists for millennials in Kenya today, and shared all over the world: what do we do with this painful history? Erase, or remember?

Director Statement
As a husband and wife team, our works are deeply personal journeys of self discovery that also show the power of our shared human experience at a societal level. Living and working in Nairobi all these years, we are constantly struck by the infectious energy and talent of our peers, but also the city's contradictions and struggles. For us, that all comes together in this film.

I am a Nairobian born and bred, and Christopher having lived and worked in Kenya for 16 years, we are working artists who share the frustrations of the creative community here, because we are one of them. This is why making this film is so important to us.

-Christopher King

ABOUT FILMMAKER(S)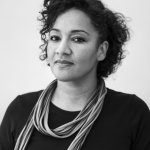 Director, Producer, Composer Maia Lekow
Maia Lekow is an award-winning Kenyan filmmaker and musician. Maia fuses her music with a fascination of people and culture to make deeply personal and multi-layered character studies of some incredibly compelling humans. Working together with husband Christopher King, their debut feature-documentary The Letter, Kenya's Official selection to the 93rd Academy Awards, explores the inter-generational conflict currently happening within Maia's father's homeland, coastal Kenya. Maia also composed a stunning original score for the film, collaborating with Emmy-Award winning composer Ken Myhr. The Duo recently received an award at the Fespaco film festival from the African Union for promotion of peace and non violence for The Letter. Maia was named a goodwill ambassador for UNHCR on World Refugee Day 2013, and she received an African Movie Academy Award for her song 'Uko Wapi'.

---
Director, Producer, Cinematographer, Editor
Christopher King
Christopher King is an award-winning filmmaker based in Nairobi, Kenya. Originally from Australia, he has lived & worked in Kenya since 2007, having founded Circle & Square Productions with his wife Maia Lekow in Nairobi in 2009. Their co-directing debut feature The Letter, was Kenya's Official selection to the 93rd Academy Awards. A fluent swahili speaker, Chris's 14 years in Kenya working as a freelance cinematographer, editor, director/producer and video artist. saw him awarded an African Movie Academy Award for editing, and has worked within the East African film industry as Christopher's debut feature documentary, The Letter, co-directed and co-produced with wife Maia Lekow, premiered at IDFA and AFI DOCS after six years of filming, having been supported by Sundance DFP, IDFA Bertha Fund, Hot Docs Blue Ice, Good Pitch Kenya, Docubox East African Documentary Fund, Visions Sud Est, and Chicken & Egg Pictures.
ABOUT YOUR DONATION
Women Make Movies (WMM), Inc. is a 501(c)(3) non-profit media arts organization registered with the New York Charities Bureau of New York State and accepts charitable donations on behalf of this project. Your donation will be spent by the filmmaker(s) toward the production and completion of this media project. No services or goods are provided by Women Make Movies, the filmmaker(s) or anyone else associated with this project in exchange for your charitable donation.
Your contributions are tax deductible to the fullest extent of the law, and a confirmation of your donation will be sent via email. WMM will send you an acknowledgement letter in the mail to the address listed for tax purposes.