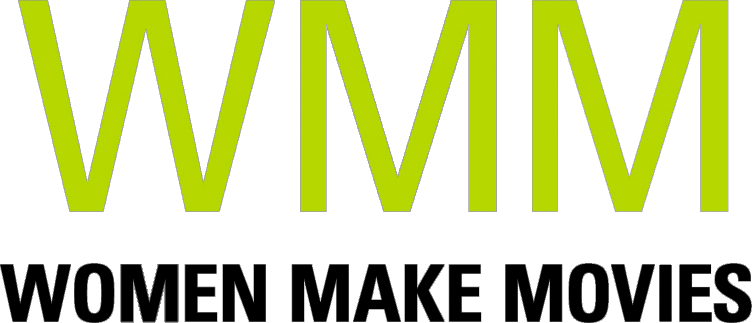 Citizens from all walks of life, fed up with government bureaucracies and Intransigent fossil fuel providers, fight to bring clean power to their cities and homes. Who will prevail — those seeking a cleaner future, or those with a death grip on the fossil fuel past?
SYNOPSIS
When was the last time you thought about where your electricity comes from? When a hurricane destroyed your power grid? Or when someone repossessed your streetlights? Do you live next door to a power plant? Are you a visionary early adopter of solar or wind, and creating new businesses that take people into account as well as profit?

In a series of vignettes in six locations, "How to Power A City: stories from the front lines of the clean energy revolution" follows a diverse cast fighting to bring clean energy to their communities. Some are fighting extreme challenges like rebuilding after hurricanes. Others are in battles with traditional fossil fuel power. Still others are visionary early adopters of solar and wind power. All shed new light on how we power our cities and homes. In a humanizing insider view of what it takes to get solar, wind, and other types of clean energy into daily use, the diverse cast accepts no excuses as they navigate hurdles of technology, business, and political red tape to realize their visions of a clean energy future.
Director Statement
I started this film after I passed a small card table on a Brooklyn Street, and a guy sitting at it asked me if I wanted to switch to wind power on my electric bill. I was mystified and fascinated. I am a lifelong environmentalist and have always been interested in clean energy, but never knew what to do about it. New York City, at the time, did not seem like a likely place for solar and wind power to be taking hold. But it was. I wanted to find out more, and started making this film to explore how an average New Yorker could get clean energy in her or his apartment.

Now, several years later, I have filmed multiple personal stories in six locations with people who were more than intrigued by clean energy — they figured out how to do it. In each, the characters found a way to cut through the red tape, to find the financing, to figure out to get solar panels in use after hurricanes or build wind farms despite political opposition. In each location, citizens took the lead. Their search for solutions and progress toward implementing those solutions — even if they are just beginnings — are the core of "How To Power A City."

Right after I began filming, Hurricane Sandy slammed New York and New Jersey. The winds and storm surge destroyed power grids, and some areas were without power for over a month. I saw the emergence of a new use for solar in disaster situations when community groups created "mobile solar chargers" — solar panels mounted on trucks, with the additional wiring and batteries. These were sent to the Rockaways, Staten Island, and other areas that were without power, to provide a way for people to charge phones and use lifesaving medical gear. This unique and simple solution worked extremely well — one community center managed to prepare an entire Thanksgiving dinner with the power from the mobile solar charger. They should be replicated by emergency response systems and groups everywhere. But, at that time anyway, they were not. Luckily, many others saw the potential for this relatively unexplored yet vital use for solar. They took action. Five years later, when Hurricane Maria devastated Puerto Rico and other Caribbean islands, emergency solar power systems flooded the island, laying the groundwork for what could be a new way to keep power flowing in hurricane-prone communities. This means hurricanes will hit but not devastate, and hospitals, schools, businesses can function despite the increasingly powerful hurricanes that are becoming common.

Finally, this is very personal story for me: I live in Queens and I grew up Michigan. I swam in the Great Lakes as a child and now swim on the Jersey Coast and off the Rockaways. I do not want to see any of these beautiful places contaminated by fracking or oil spills or leaks from aging nuclear power plants. I can feel pollution affecting my breathing as I bike through Astoria. I wonder how many of my neighbor's kids have severe respiratory issues. I signed up for community solar as soon as I heard about it, and have introduced any friend that would listen to its availability.

Science should not be political. But it is. Dirty energy production should be something everyone wants to get rid of, regardless of how they vote. In the words of one Astoria resident — "pollution does not discriminate." But, fossil fuel production persists. Fracking threatens water quality. Coal still burns in many power plants. New York City is fighting to get rid of the most polluting fuels even as the cost and access to solar and wind power grows rapidly.

The goal of this film is to find positive stories of change in this one-step-at-a-time transition, even if they are small changes. And to follow the development of solutions to the continual climate change disaster stories in the headlines. Clean energy can be part of any community. We have the technology to do it. "How To Power A City" looks at the people who are taking important first steps that will lead the rest of the nation.
ABOUT FILMMAKER(S)

Melanie La Rosa
Melanie is an award-winning filmmaker and Assistant Professor of media production at Pace University in New York. Her documentaries focus on social issue stories and have generated critical acclaim and applause at human rights festivals and organizations. These include: "Sir: Just A Normal Guy" (2001), which was reviewed as a sensitive first-person portrait of a widely misunderstood area of life — it won two awards and screened around the world; and "The Poetry Deal: a film with Diane di Prima" (2011), which was called "a towering beacon of feminist light and energy" that "illuminates the shadow shrouding the Beats." A rare glimpse into this avant-garde poet's storied life, The Poetry Deal has been cited widely in literary and scholarly research. Both of these films have screened nationally and internationally, and are in educational distribution.

Melanie's films have been recognized with grants from the New York State Council on the Arts, The Eastman Fund, The Puffin Foundation, the Brooklyn Arts Council, the Yip Harburg Foundation, and the Solutions Journalism Network. Her celebratory video about the importance of LGBTQ literature, made for the Lambda Literary Awards, was featured to outstanding reviews on www.Advocate.com.

Beyond her own filmmaking, she has worked for Emmy- and Peabody-award winning journalist Maria Hinojosa as a Special Projects Producer, and in crew roles as associate producer, editor, and cinematographer on award-winning films such that premiered at the New York Film Festival, and were funded by prestigious funders like the Sundance Fund and the Ford Foundation.
ABOUT YOUR DONATION
Women Make Movies (WMM), Inc. is a 501(c)(3) non-profit media arts organization registered with the New York Charities Bureau of New York State and accepts charitable donations on behalf of this project. Your donation will be spent by the filmmaker(s) toward the production and completion of this media project. No services or goods are provided by Women Make Movies, the filmmaker(s) or anyone else associated with this project in exchange for your charitable donation.
Your contributions are tax deductible to the fullest extent of the law, and a confirmation of your donation will be sent via email. WMM will send you an acknowledgement letter in the mail to the address listed for tax purposes.