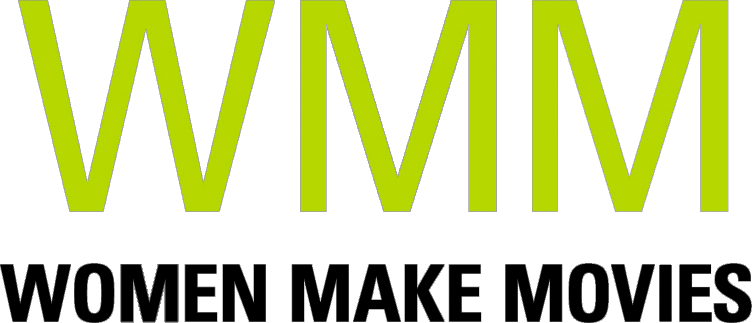 Like many American neighborhoods, Bedford-Stuyvesant is quickly gentrifying, losing access to its own culture, history and residents. In this vibrant hybrid documentary, a budding fictional love story is the silver lining, as real-life residents' fight to save a historical building becomes a microcosm for a deeper look into 3rd wave
SYNOPSIS
On another street, we meet Ole, our fictional character. She has inherited her grandmother's brownstone. With debt crushing her, she decides to start an Airbnb. It's a horrible experience. She debates packing up and moving out of Bed-Stuy all together with her neighbors, Ms. Brown and Ms Taylor. She could cash out and move on. They remind her of the rich Bed-Stuy history and she says she will give this place one last try.

Then, a new guest arrives. It's Sam. Sam is struck by how beautiful Ole is. This is where our adventure begins. Through her stay, they grow closer. One day on the stoop, Ole tells Sam that she's thinking of selling her brownstone- against her grandmother's wishes. Sam presses Ole, "There's gotta be something special about Bed-Stuy? Show me." On a warm, Brooklyn day, Ole takes Sam's hand and leads her to an historic community event and then a block party. They dance until they sweat. There maybe something special after all.

Back to reality, on a Zoom, residents testify to the board, why the community center must remain. Under the scaffolding in front of the temple, an argument breaks out between residents and developer, erupting into a screaming match. In the next scene, we watch the demolition of the building. In another part of the neighborhood, Sam and Ole are falling in love with each other and the neighborhood. While the fate of the building hangs in the balance, Bed-Stuy continues to grapple with its extinction.

Director Statement
As a storyteller, I have always been drawn to the rich tales of the past, particularly, when they involve the comings and goings of Black people. It never occurred to me that I would be living in the middle of a world that could be completely erased without a trace. My relationship with Bed-Stuy began like any relationship, euphoric. I had a physical home in the Bahamas, but not an emotional home, because I couldn't be myself. Bed-Stuy is where I found this home. With it under attack, I feel grief, but not despair.

I picked up my camera back in 2008 to document the journey and get reconnected with the ancestors that have shaped the neighborhood. Understanding Black history and honoring our ancestors is crucial to not only the Black understanding but the global understanding of what it means to live a full life. I Love Bed-Stuy seeks to resurrect Bed-Stuy's Black history so that we may understand gentrification beyond a racial binary. This project represents an evolution of my creative practice as a documentary filmmaker.

ABOUT FILMMAKER(S)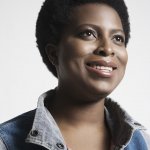 Director Sekiya Dorsett
GLAAD award-winning filmmaker, Sekiya Dorsett centers a multidimensional Black experience. Bringing into sharper focus the lives of Black women, queer folks, the working class, and their intersections, Sekiya's body of work is notable for its intimate storytelling. Her first feature, 2017's "The Revival: Women and the Word" traversed the United States on tour with Black lesbian poets. In 2019, she directed a four-episode documentary series, "Stonewall 50: The Revolution," for NBC News and NBCOut. The series' deep dive into the historic uprising won a GLAAD Media Award and the award for Excellence in Digital Journalism from NLGJA: The Association of LGBTQ Journalists. Recently, Sekiya was one of the cinematographers who brought "In Our Mother's Gardens (Netflix)," a masterpiece of intergenerational Black woman confessional storytelling, to critical and audience acclaim. Sekiya's films have screened at Tribeca Film Festival, Urbanworld Film Festival, the Brooklyn Museum, Frameline Film Fest and Outfest Film Festival. And her work has been featured in HuffPost, MIC, BuzzFeed & Essence. Sekiya holds a Master of Fine Arts from Hunter College. She's a fierce champion of her community of Bed-Stuy, Brooklyn. The iconic neighborhood is the main character of her next project, I Love Bed-Stuy, a docu-fiction feature-length love story and a love letter to Brooklyn's iconic neighborhood.

ABOUT YOUR DONATION
Women Make Movies (WMM), Inc. is a 501(c)(3) non-profit media arts organization registered with the New York Charities Bureau of New York State and accepts charitable donations on behalf of this project. Your donation will be spent by the filmmaker(s) toward the production and completion of this media project. No services or goods are provided by Women Make Movies, the filmmaker(s) or anyone else associated with this project in exchange for your charitable donation.
Your contributions are tax deductible to the fullest extent of the law, and a confirmation of your donation will be sent via email. WMM will send you an acknowledgement letter in the mail to the address listed for tax purposes.