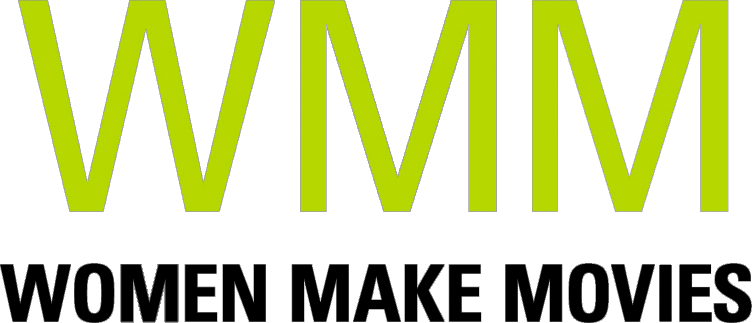 A film about spiritual beings that live in the Amazons' rivers, and an indigenous community's struggle to save these sacred water guardians.
SYNOPSIS
Mariluz Canaquiri says her river is the "ɨa" (ee-ah)—the center, life force and mother. Her river deep in Peru's Amazon provides her with fish to eat, water to drink, a transport route and a place to swim and relax. But it is also much more. Underneath the surface live the Karuara, which means "people of the river" in Kukama, Mariluz's native tongue.

If a person disappears in the river and their body is never found, it means they have transformed into a Karuara. These spiritual beings live in underwater villages in a parallel universe. They lounge in hammocks made of boa constrictors, smoke sardines and wear crayfish watches, stingray hats and catfish shoes.

Behind their playfulness, the Karuara are powerful spirits. When their human relatives are ill or in trouble, the people of the river are called upon to heal and provide help.

But oil pipelines, hydroelectric dams and other mega development projects threaten the river and the spiritual world beneath the surface. The indigenous people's survival depends on the Karuara spirits: they have co-existed for centuries. One cannot live without the other and both are guardians of the river and forest.

This film follows Mariluz, a remarkable Kukama grandmother, and her community, as they struggle to adapt to the modern world and save their river and culture.
Director Statement
Humans protect what we love or admire – as a society, we need to fall back in love with nature. This film will remind viewers that our rivers have a mother, that each lake and stream is sacred and that our planet's fragile water resources must be protected.
Supporter Statement
The filmmakers are not only opening a window into an indigenous culture that has everything to teach us - but they are also fighting with respect, understanding and commitment. At stake is the very survival of the Kukama, their language, stories and river.
–Naomi Klein and Avi Lewis
ABOUT FILMMAKER(S)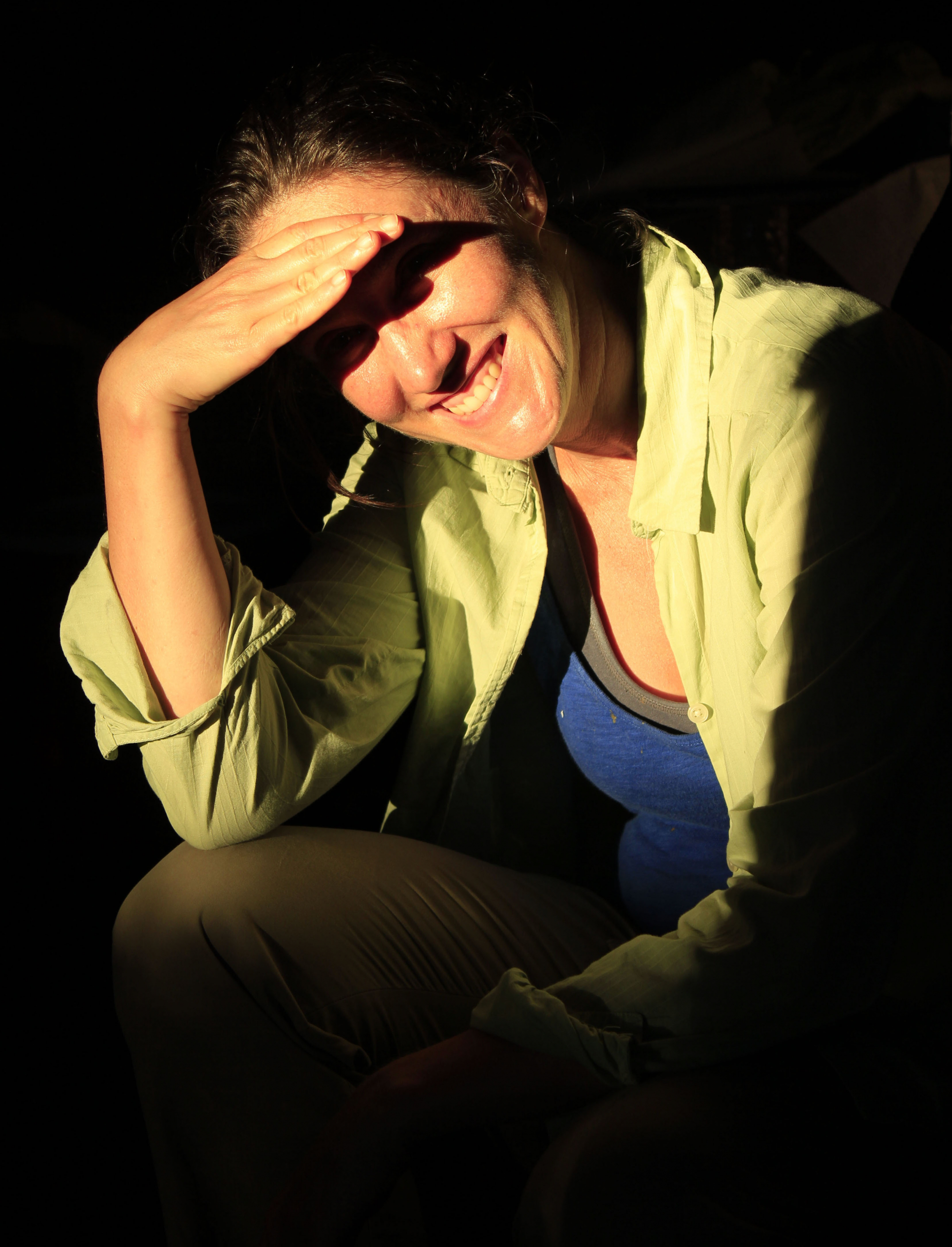 Stephanie Boyd
Stephanie has spent the past 21 years living and working in Peru as a filmmaker and journalist. She has produced and directed three award-winning feature documentaries about farmers standing up to foreign mining companies: "Choropampa, The Price of Gold" (2002), "Tambogrande, Mangos, Murder, Mining" (2008) and "The Devil Operation" (2010).

These films have been screened at over 100 international festivals, including IDFA and Hot Docs, won more than 25 awards and been broadcast around the world on stations such as the Sundance Channel, Outside TV, CBC Country Canada, Al Jazeera, TeleSur, Russia Today and Canal N (Peru). Her articles have appeared in The New Yorker online, the Toronto Star, New Internationalist (Britain), Salon.com, Georgia Straight, Corporate Knights and other publications.

Five years ago, Leonardo Tello, a Kukama journalist and poet, contacted Stephanie after watching her last film, and asked her to make a documentary about the magical spirit world beneath his river in the Amazon. Leonardo hopes to convince the Peruvian government and international organizations like UNESCO to grant special protection to the Kukama's river because of its cultural importance.

Stephanie is from 'The People of the Cars', a factory town in southern Ontario that was once part of the Seneca nation. Growing up on the polluted shores of Lake Ontario fuels her work as an environmental filmmaker.
---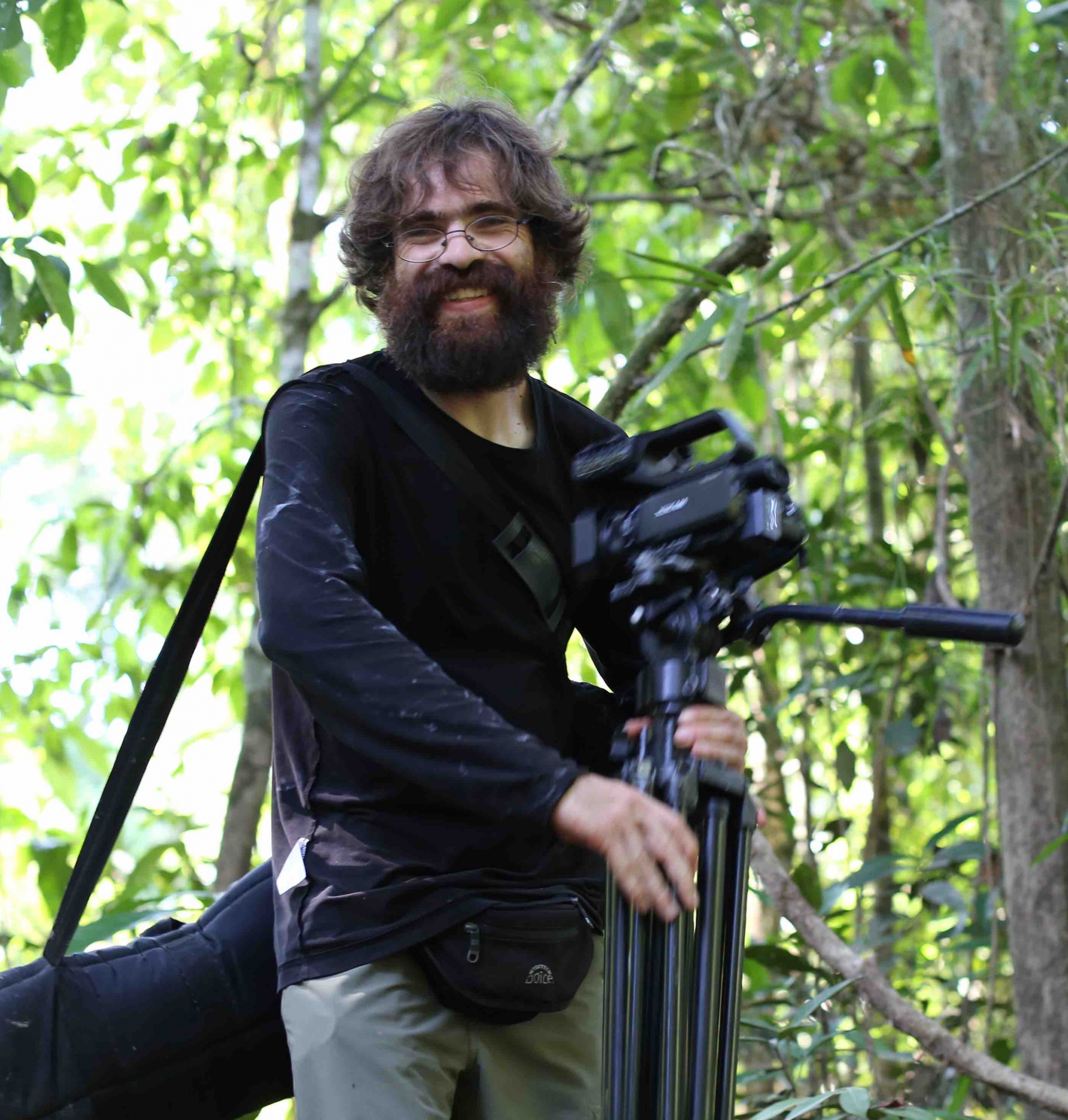 Miguel Araoz Cartagena
Miguel is a Peruvian visual artist from Cusco, in the Andean mountains. His paintings have been exhibited in more than 25 shows in France, Switzerland, Uruguay, Brazil and Peru. Two of his paintings are part of the permanent collection in Cusco's Qoricancha Museum, the Inca's Temple of the Sun, and have been reproduced in numerous publications, including a recent book and exhibit at the Smithsonian Museum in Washington. His paintings can be viewed at: www.miguelaraoz.com

Miguel has been working with indigenous painters in Peru's Amazon for more than a decade. Over the past 4 years, he has held dozens of painting workshops with school children in Kukama villages, generating over 500 paintings. These illustrations were published in the book "Karuara, People of the River", a collection of indigenous legends, edited by Stephanie, Miguel and Kukama journalist Leonardo Tello.

Miguel worked as the Art director and associate producer on Stephanie's last film, The Devil Operation, creating short animations and special effects. Last year Miguel co-directed the short film "Parana – The River" with Stephanie. Parana won best short film in 2016 for the region of Cusco from Peru's Ministry of Culture.

This is his first time directing a feature-film.
ABOUT YOUR DONATION
Women Make Movies (WMM), Inc. is a 501(c)(3) non-profit media arts organization registered with the New York Charities Bureau of New York State and accepts charitable donations on behalf of this project. Your donation will be spent by the filmmaker(s) toward the production and completion of this media project. No services or goods are provided by Women Make Movies, the filmmaker(s) or anyone else associated with this project in exchange for your charitable donation.
Your contributions are tax deductible to the fullest extent of the law, and a confirmation of your donation will be sent via email. WMM will send you an acknowledgement letter in the mail to the address listed for tax purposes.