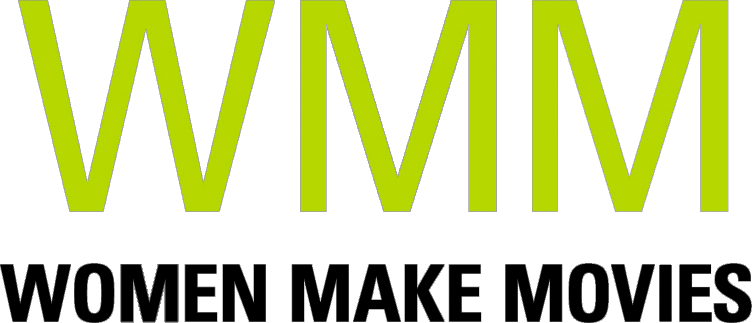 The story of Jamie Diaz, a trans artist incarcerated in Texas, and the enduring friendship that brought her art of pride and liberation to the outside world.
SYNOPSIS
Jamie Diaz is a 64-year-old transgender woman serving a life sentence in a men's prison in Texas. Despite the cruelty of her environment and denial of her humanity, Jamie has built a name for herself as an artist.

Using the limited materials available to her on the inside, Jamie creates bold and graphic paintings awash in color and symbolism. Many of them are self-portraits depicting herself as a free and proud trans woman. Pain, transformation, and liberation are common themes in her work. Over the past decade, Jamie has been sending her art through prison walls to her friend and chosen family, Gabriel Joffe.

Gabriel, who is also trans, had come across an intricately illustrated letter from Jamie while volunteering with Black and Pink, an organization of LGBTQ+ people who are incarcerated and their "free world" allies. Hundreds of letters later, a deep and profound friendship has formed between them which has dramatically altered both of their lives.

With Gabriel's collaboration, Jamie had her first solo art show at a gallery in New York City in Fall 2022.

Jamie's story is one of transformation and transcendence. It is a story of an artist who has a deep and abiding friendship with a person she has never touched. It is a story of art declaring life.
ABOUT FILMMAKER(S)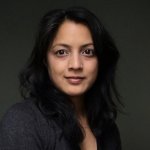 Director Karla Murthy
Karla is a director and Emmy-nominated producer and has been working on news documentaries for over 15 years. She has been a staff producer, shooter and correspondent for several news programs on public television, most recently for PBS NewsHour Weekend. Her award-winning work was described in the Columbia Journalism Review as "compelling, informative and compassionate." Her directorial debut, the feature documentary The Place That Makes Us screened at numerous film festivals was nationally broadcast in 2021 on WORLD Channel's acclaimed documentary series America ReFramed and PBS platforms.
Karla is of Filipino and South Asian descent and grew up in Texas. She graduated from Oberlin College, is an alum of the Third World Newsreel Workshop, and the Documentary Institute at Antioch College in Ohio. Karla is a member of Brown Girls Doc Mafia and Film Fatales.


---
Producer
Andrew Fredericks
Andrew Fredericks has been a documentary filmmaker for more than thirty years. He has collaborated with preeminent journalist Bill Moyers on a host of documentaries. His work also includes projects with filmmakers Alex Gibney, Tom Spain and Abigail Disney. He edited and co-wrote the award winning, I Came to Testify, from the highly acclaimed PBS Women War and Peace series and Looks Like Laury, Sounds Like Laury, named one of the top ten television documentaries of 2015 by the New York Times. More recently, Andrew edited the Emmy Award winning Armor of Light, John Leguizamo's Road to Broadway, and produced and edited the award-winning documentary, 3212 Un-Redacted.

His current independent projects include directing Fancy Work, a documentary short examining masculinity and gender roles through the lens of men who needlepoint, and The Last Kid Picked, profiling the life of renegade gay artist, Bernard Perlin. Andrew is an adjunct professor at Columbia University School of Journalism.

ABOUT YOUR DONATION
Women Make Movies (WMM), Inc. is a 501(c)(3) non-profit media arts organization registered with the New York Charities Bureau of New York State and accepts charitable donations on behalf of this project. Your donation will be spent by the filmmaker(s) toward the production and completion of this media project. No services or goods are provided by Women Make Movies, the filmmaker(s) or anyone else associated with this project in exchange for your charitable donation.
Your contributions are tax deductible to the fullest extent of the law, and a confirmation of your donation will be sent via email. WMM will send you an acknowledgement letter in the mail to the address listed for tax purposes.