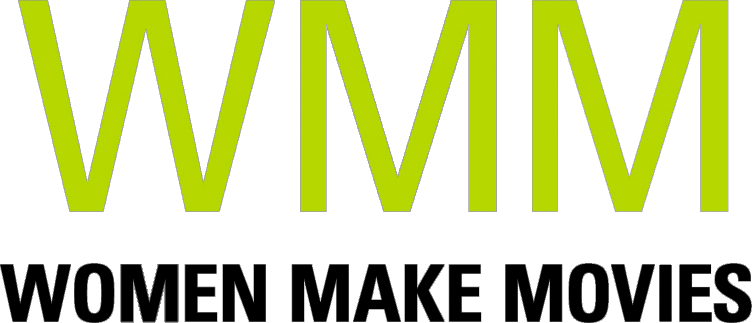 Mailin tells her daughter a bedtime story, a metaphor unfolding the protagonists' search to recover the memory of her past. Through a collage of archive and childhood drawings, emerges the story of a girl, who for 15 years suffered the abuses of a priest that Justice has just set free.
SYNOPSIS
On March 9th 2021, Buenos Aires, Argentina, Mailin loses the trial, and the priest that abused her for 15 years is set free. Her world is crumbling. Yet in spite of the wreckage, she goes back home, and so that her daughter Ona can fall asleep, she tells her a bedtime story. A surreal journey thus begins, that in its juggling with reality, reveals to be a metaphor of Mailin's childhood.

And so, the protagonist assumes the quest of recovering the memory of her past, by going through her family recordings. Just like these cassettes are full of glitches and ghostly images that break and freeze, so is her memory, shattered by trauma. By revisiting her childhood recordings, Mailin wonders how could her mother not see that she was suffering?

By scrutinizing the material, Mailin comes to realize the sadness in Monica's eyes. The protagonist then admits that she, as well, is going through depression, and that here lies her biggest fear: If her memory tricked so terribly that it could erase an entire portion of her life, might it eventually erase her daughter too?

Through a collage in movement, the film interweaves with the bedtime story, the trial that unfolds and the family recordings now captured by Ona. Between cut-out animations, VHS material, and cell phone recordings, a mother and a daughter try to reach one another, yet how can so many years of unspoken words be spoken? How to heal a family so deeply wounded?
Director Statement
The first time I saw Mailin was on a lunchtime news report on television. She was in tears as they asked her details of the abuse. My sisters kept saying "poor thing". I seem to remember thinking the same. My father then said "what a shame, she's such a beautiful girl…what a waste". I turned to him, "a waste?". He nodded and changed the channel.

That day I looked for Mailin on Facebook and asked her to have a coffee with me. And I met her knowing that I didn't want to make a film about a "victim", or about abuse, but that I wanted to tell the story of a woman who survived the unspeakable, and who continues fighting every day out of love for her daughter.

And today, after six years of taking the time to earn her trust, to see her daughter grow up in front of the camera, and being accepted into her family, I can say that I know Mailin. I met an "adult child" who, by playing with her daughter Ona, remembers small fractions of a childhood brutally interrupted.

So the film is an attempt to reach a memory that is unreachable, yet necessary to be faced. Since Mailin's search for her memory, is her means to reach herself and her own motherhood. For in a world where the most terrible and beautiful things happen, Mailin emerges to rewrite a story, to give her daughter the chance of childhood, the strength of new beginnings.
Supporter Statement
The project is as solid in content as it is in form: a very clear and precise artistic approach, which allows us to deal with a sensitive subject in a subtle way, with the right distance. The use of animation is also very clever, and perfectly thought out. It's truly haute couture.

Pierre DALLOIS
Head of the creation department
Ciclic Centre-Val de Loire
ABOUT FILMMAKER(S)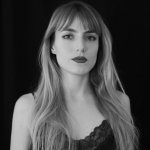 Director/Producer María Silvia Esteve
Argentine director and producer, born in Guatemala. She was awarded by the Spanish Association of Authors of Cinematography AEC, before her first documentary feature SILVIA had its World Premiere at IDFA 2018. The film received the "Artistic Vision" Award at Docaviv, and won at Habana Film Festival, DocLisboa, amongst others.

Selected for The Biennale of Young Art Buenos Aires, the director participated in IDFA Summer School and IDFA Project Space, with her project MAILIN. In 2022, the film won the IDFA Bertha Fund, Brouillon d'un rêve documentaire - La Scam, and was a double award winner at the Visions du Réel Industry 2022 as the project with the highest international potential.

As the only Argentine film in Cannes 2022, her short film THE SPIRAL had its World Premiere at the 54th Quinzaine des Réalisateurs, won at AFI Fest, and was selected in festivals such as the New Directors/New Films - MoMa, Hong Kong International Film Festival, and IDFA.

Currently, Silvia has begun writing her first fiction feature FAUCES, winner of the Focus COPRO' 2022 - Marché du film de Cannes, the TRAME program at the Cité Internationale des arts - Paris, and selected for the TorinoFilmLab Extended. The film is based on her short film CRIATURA, winner of the Pardino d'oro for the Best Auteur Short film at the Locarno Film Festival 2021.

Selected for the Locarno's Spring Academy 2022, and under the tutorship of Michelangelo Frammartino, she wrote and filmed BUIO, which is in post production.
ABOUT YOUR DONATION
Women Make Movies (WMM), Inc. is a 501(c)(3) non-profit media arts organization registered with the New York Charities Bureau of New York State and accepts charitable donations on behalf of this project. Your donation will be spent by the filmmaker(s) toward the production and completion of this media project. No services or goods are provided by Women Make Movies, the filmmaker(s) or anyone else associated with this project in exchange for your charitable donation.
Your contributions are tax deductible to the fullest extent of the law, and a confirmation of your donation will be sent via email. WMM will send you an acknowledgement letter in the mail to the address listed for tax purposes.