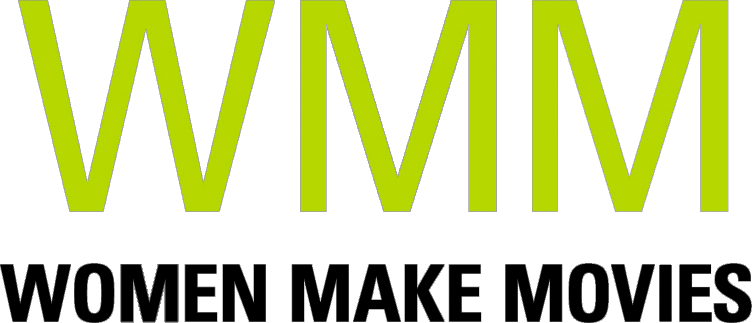 Set against the backdrop of the COVID-19 pandemic and the reckoning of systemic racism in America, Mama is a powerful, intimate documentary about the multi-pronged threats facing Black mothers, and the effects of racism on their health and their children.
SYNOPSIS
When George Floyd called out for his Mama, mothers across the U.S. heard a call to arms; but Black mothers heard something tragically familiar. Hundreds of years of systemic racism and police violence mean that Black mothers worry their children may not come home every time they leave their sight. And the life or death crisis that Black people face starts in the womb.

Mama begins as COVID-19 takes New York City, rendering hospitals even more dangerous for people of color. We first meet Natalie, a young mom to a three-year-old boy named Jasper, and eight months pregnant with her second son, Onyx. For weeks we follow a pregnant Natalie and her midwife, as she prepares for a home birth, a decision she made after being grossly mistreated in hospitals and by medical providers over the course of her life. While embedded with Natalie and her midwife, George Floyd is killed, and protests erupt throughout the country. This event forces Natalie, the daughter of an abusive NYPD detective, to relive the trauma that all Black mothers have to endure — seeing Black men and women who look like their own children senselessly killed over and over. As the story progresses, we meet Stacie and Danielle, two other Black mothers at different stages of motherhood and loss, as they prepare to send their sons into a world riddled by deep-rooted systemic racism and a pandemic — both of which are disproportionately killing Black people. Despite never meeting and raising families in different cities across the U.S., Natalie, Stacie, and Danielle are tied together by their experiences with racism and the challenges they face raising Black boys in America.

Director Statement
For so long, newsrooms and studios have been reluctant to invest in stories about Black people — especially Black women. Having been told throughout our careers that the stories of these women, and particularly their health, weren't "relevant" to a wide enough audience by several outlets, we didn't hesitate to pursue this film independently. Donning makeshift PPE paid for out of our own pocket, a stripped down camera kit and a grueling sanitization routine, we asked these mothers and healthcare providers to let us tell their stories. As the pandemic continues to expose health inequities, and centuries of oppression, racism, and police brutality trigger civil unrest across the nation, we felt an obligation as journalists, filmmakers, and women to tell a side of this moment in history that few others would. Mama will not only lift the veil on racism and reveal the emotional pain and trauma that's existed generationally within Black families for hundreds of years, but bring viewers into an intimate world, where they'll witness emotionally raw moments and real turning points in our history that will likely never be repeated in our lifetime.
ABOUT FILMMAKER(S)
Director Leila Barghouty and Brooke Workneh
Leila Barghouty is a journalist and documentary filmmaker. She has produced documentaries for CNN, National Geographic, Netflix, and VICE. Her work focuses on abuses of power and bias in law enforcement, detention, and the military. Leila regularly reports from Guantanamo Bay, Cuba, and serves as the investigative lead at the Open Policing Project, which conducts in-depth investigations into police bias and misconduct around the world. The Open Policing Project has been nominated for a Data Journalism Award, and several films Leila has worked on have received Emmy nominations or awards. Leila is a regular contributor to Bustle Magazine and The Outline covering race and women's health.

Brooke Workneh is a journalist and documentary filmmaker. She began her career in journalism working on ABC News' nightly news program, World News Tonight. Following her time at ABC, she went on to produce over a dozen original documentaries for VICE. In 2019, she produced a short film called Brave Girl Rising in a refugee camp in Kenya. The film was written by Warsan Shire, and voiced by David Oyelowo and Tessa Thompson. Over the years her work has explored a wide range of topics including systemic racism in emergency and mental health care, gender and racial inequality, forced displacement, gang violence, drug trafficking, and America's War on Terror. In addition to Mama, Brooke is also currently working on a six-part documentary series for Apple TV+.

ABOUT YOUR DONATION
Women Make Movies (WMM), Inc. is a 501(c)(3) non-profit media arts organization registered with the New York Charities Bureau of New York State and accepts charitable donations on behalf of this project. Your donation will be spent by the filmmaker(s) toward the production and completion of this media project. No services or goods are provided by Women Make Movies, the filmmaker(s) or anyone else associated with this project in exchange for your charitable donation.
Your contributions are tax deductible to the fullest extent of the law, and a confirmation of your donation will be sent via email. WMM will send you an acknowledgement letter in the mail to the address listed for tax purposes.