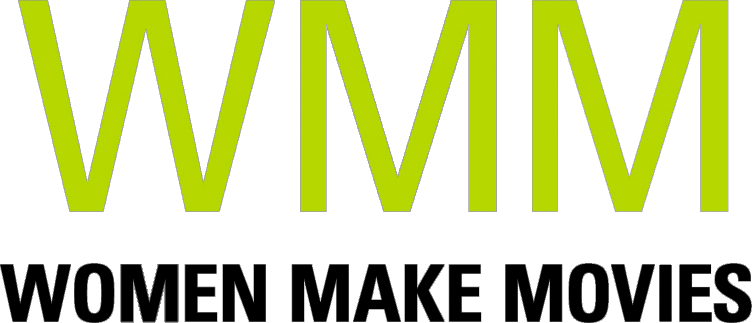 A century of women's activism and leadership towards peace and equality in the United States and across the globe encourages both contemplation and action, at a time many among us search for personal purpose and new ways of being.
SYNOPSIS
The ripple effects of over four million women who demonstrated worldwide in January of 2017 for women's rights are placing women's activism front and center. Women are on the move, responding with motivation to the deep challenges of the 2017 election here in the U.S. and crises around the world.

Looking back, today's women are not the first to feel they live at a moment of crisis or to respond with action. For more than a century, women - from Jane Adams to Coretta King to Malala Yousafzai, and in 2017, to the founders of the Women's March - have organized globally to speak and act for peace and justice. What better way to empower today's women than to review 100 years of accomplishments in advancing women's voices and leadership? We think a brilliant, efficient and highly effective way to do this is work from the expertly researched and grounded play, Most Dangerous Women.

In the movie, rich archival images of headlines, photos, video, and protest signs set context for the times, enlivening historic stories while contemporary activists and artists perform the actual words women spoke, shouted and sang, beginning with international protests of WW1 and extending to the Women's March of 2017. Performers and audiences connecting with their future-oriented foremothers' past actions represent new generations, creating a fresh space where histories and dreams collide to envision and enact new ways of being. Stirring music from the play helps drive the film narrative.
Director Statement
I made this film because my initial experience with the play, Most Dangerous Women, was life changing for me, and for other audience members I spoke with. Later, interviewing college student and mature actors at another performance took it to another level of witnessing the power to embody the characters, singing the songs and speaking the actual words of women working together across generations for more than a century. It is such an honor and pleasure to work with playwright, Jan Maher and her colleague Nikki Nojima Lewis to expand the reach and potential of their impeccable research and creative instincts.
ABOUT FILMMAKER(S)
Janet Fitch
Director, Janet Fitch's first co-producer role in documentary was: Through One City's Eyes: Race Relations in America's Heartland (PBS 1999). The film's award-winning community engagement campaign was also the topic of Fitch's Masters Thesis in Journalism. At a time when engagement with documentary film was an emerging field, Fitch was awed by the possibilities of community engagement and impact. Now an established professional, she applies lenses of race, class, gender, geography, and generations to take us away from the world of polarizing frameworks, offering a fresh glimpse of expanded critical thinking and sensible solutions to societal problems. As director of the award-winning, 3-part documentary series, Guns, Grief and Grace in America, Fitch depolarizes discussion of gun violence by redirecting focus to a frame of Public Health prevention. GGG's ongoing civic engagement campaign can be found at, BeyondGunPolitics.org. Recognition of her work at the intersection of the arts and social change includes a wide range of accolades and awards, including the Milwaukee Business Journal's Women of Influence Award in Public Policy. Fitch's films have aired on National PBS and Public Television and screened at multiple film festivals, winning awards in both film and engagement categories. Fitch's early love affair with engagement and impact continues to flourish as her films live long productive lives, serving as tools for deliberative dialogue around the issues of our times. www.ChangeGunViolence.com
---
Co-Director/ Producer Pang Yang Her graduated from the University of Wisconsin Milwaukee with a Bachelor of Fine Arts in Filmmaking, and with her senior project, To Hold In The Heart, being accepted into the Shorts Corner at Cannes Film Festival (2014). Her film also screened at Milwaukee Film Festival and Qhia Dab Neeg Film Festival, the only Hmong film festival in the world. To Hold In The Heart is also on archive at the University of Pennsylvania Museum of Archaeology and Anthropology. While collaborating with local professionals, Pang also works as a videographer, editor, and director. Always enjoying all stages of production she has experience as a casting director, location manager, and production coordinator. She was awarded a grant from the Brico Forward Fund to currently focus on her next documentary with an emphasis on the ripple effects of sexual abuse for survivors.
ABOUT YOUR DONATION
Women Make Movies (WMM), Inc. is a 501(c)(3) non-profit media arts organization registered with the New York Charities Bureau of New York State and accepts charitable donations on behalf of this project. Your donation will be spent by the filmmaker(s) toward the production and completion of this media project. No services or goods are provided by Women Make Movies, the filmmaker(s) or anyone else associated with this project in exchange for your charitable donation.
Your contributions are tax deductible to the fullest extent of the law, and a confirmation of your donation will be sent via email. WMM will send you an acknowledgement letter in the mail to the address listed for tax purposes.