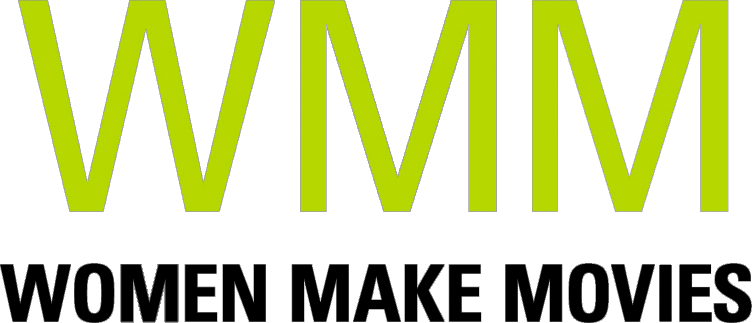 Mothering in the Movement is part mother-daughter buddy film, part investigative saga that follows Brooklyn's most outspoken poet-activist Staceyann Chin, as she navigates being a mom while discovering the truth about her own mother who abandoned her as an infant.
SYNOPSIS
Mothering in the Movement follows Staceyann Chin, Brooklyn's most outspoken poet-activist and reluctant poster-mom for radical Black parenting as she raises her daughter Zuri, while investigating the past of her own mother who abandoned her as an infant.

Haunted by the recovery of a collection of unopened childhood letters addressed to her mother Hazel in Montreal, Staceyann begins an investigation into the past of a woman whose absence has shaped her poetry, politics, and her relationship with her own daughter, Zuri. Every path she takes uncovers shocking revelations about Hazel's past, sends Staceyann deeper into a web of dismay around her mother's choice to leave her behind in Jamaica.

While processing what she's learned about her mother, Staceyann tries to balance the pain she still carries as Hazel's wounded child and the joy she has for being Zuri's mother. Excerpts from the mother-daughter duo's popular web series punctuate intimate vérité snapshots of Staceyann's unconventional approach to motherhood. The turmoil of Staceyann's life without a mother contrasts with the joy she takes in being a mom.

As the pieces of Hazel's story come together and fall apart, Staceyann boards a plane to Germany. With Zuri always by her side, the pair travels to Hazel's nursing home in Cologne, where three generations converge for the first time in nearly a decade. The final vignette speaks poignantly to the complexities of motherhood - Staceyann flanked by the daughter she's still learning to mother and the mother she's perhaps still learning to forgive.

Director Statement
A survey of my body of work: published essays, short films, street, documentary, and birth photography, reveals a clear focus: the lives of Black women and the transformative power of their labour and love.

My work is a natural extension of my lived experience as a Black woman raised in public housing by a Jamaican single mother. As a discerning teenager, I started to recognize contradictions between how the world viewed Black communities and how we saw ourselves. There was nothing "marginalized" about how my mother cared for me and my siblings. My friends and I didn't feel we were any more "at-risk" than the average teenager. I began to realize how the negative narratives attributed to Black communities upheld structural inequalities. These shortcomings were part of the environment outside of Black bodies. There was nothing inherently Black about them.

By the time I reached young adulthood, I was actively seeking a form of expression that could challenge these destructive narratives. An unlikely friendship with Herb Gluck, a 72-year-old screenwriter from New York led to my discovery that film could do just that.

It's been my ongoing mission to address the film industry's glaring negation/mischaracterization of Black women despite their vital role in the preservation of culture, family, and justice. Mothering in the Movement - my debut feature film strives to right this historic wrong by focusing my lens on Black women and the expansive (never marginalized) grandeur of their lives.

Supporter Statement
"I raise my fist. For me. For my mother who had the courage to leave. The lack of words between us reminds me I come from a line of women with dark scars for last names.

Women who sing in secret chorus across blue waters.

Women who are quick to tell me, "Time has always been longer than rope".

These women teach me to play my own part of this endless song."

-Staceyann Chin

ABOUT FILMMAKER(S)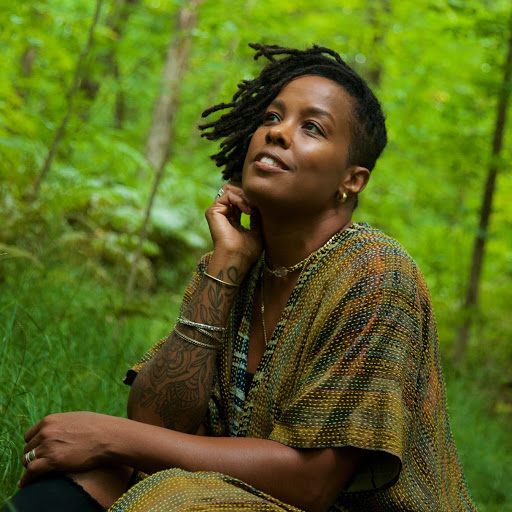 Director Laurie Townshend
Writer, director, educator, and erratic blogger Laurie Townshend aims her thematic lens squarely on acts of courage made visible in times of crisis. Under her direction, Toronto native, Stephan James (Selma, Race, If Beale Street Could Talk) gave a spellbinding performance as a survivor of sexual abuse in The Railpath Hero (2013). Human Frequency Streetdocs (2014) explored human connectedness across urban landscapes, followed by award-winning Charley (2015) - a short doc connecting the work of late civil rights activist Charles Roach to today's Black Lives Matter movement. Laurie's debut feature documentary, Mothering in the Movement, explores the ways Black women have learned to mother their children, their communities, and ultimately themselves.

---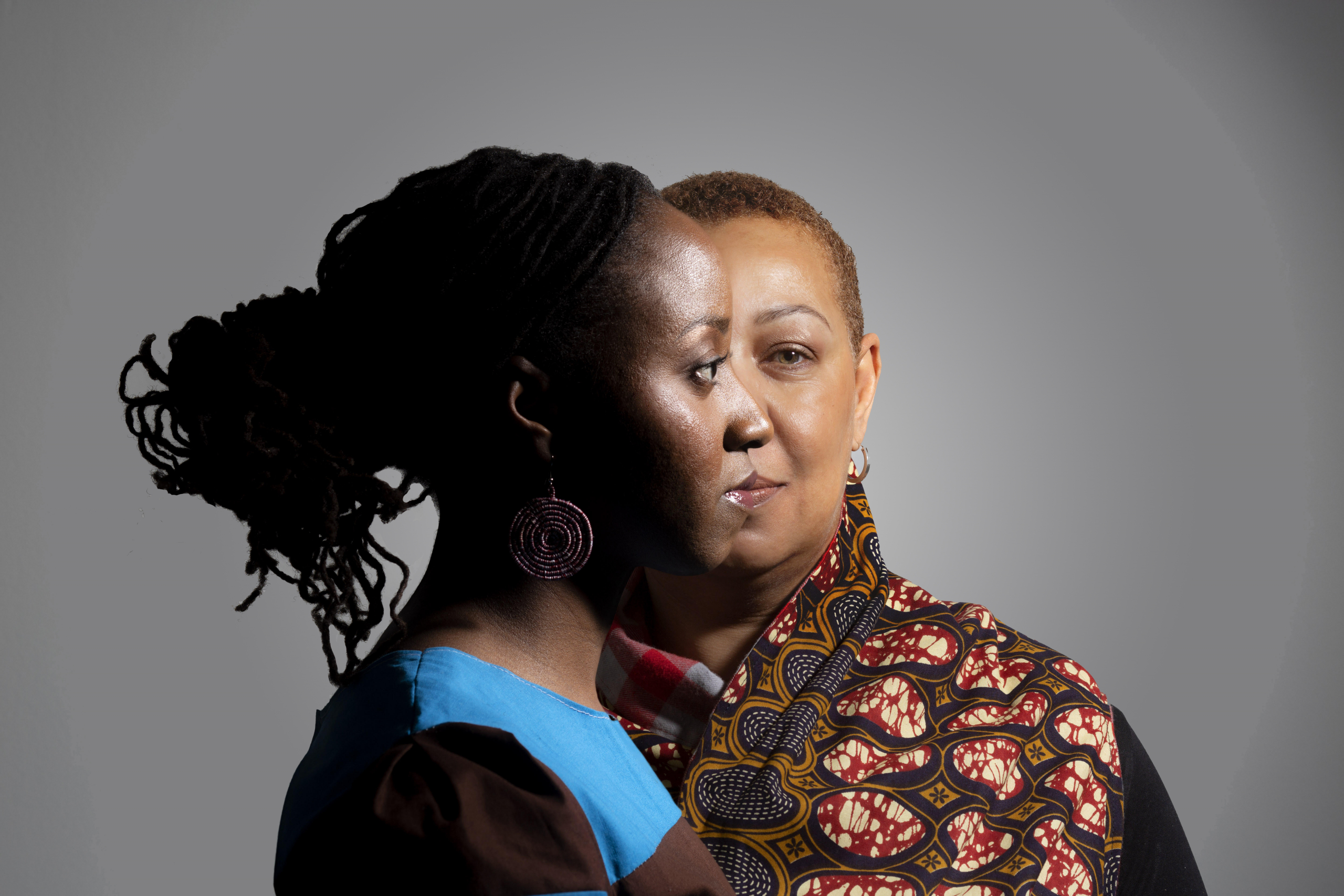 Producer
Alison Duke aka "Golde" is a Canadian writer, director, producer known for making social justice films to change the world. Recently, Alison has merged forces with award-winning filmmaker Ngardy Conteh George, to create OYA Media Group, a Black women-led production company that aims to create socially relevant content. She is a 2019 WIFT-Crystal award recipient and won the 2019 ByBlack.com top Black-Canadian director. She recently won two 2020 Canadian Screen Awards for Oya's inaugural documentary Mr. Jane & Finch: Best Writing in a Documentary and Best Social/Political Documentary (Donald Brittain Award).

Ngardy Conteh George, the co-founder of OYA Media Group, is an award-winning filmmaker committed to working with marginalized communities, especially those that represent the rich cultures and complexities of the African Diaspora. Her films include award-winning Sundance Documentary Film Fund supported feature-length documentary The Flying Stars (Best documentary – BronzeLens Film Festival, 2015) and most recently, TV hour Mr. Jane and Finch (CBC Docs POV) which won two Canadian Screen Awards. She has been a Sundance Institute Program Fellow and supported by the Toronto, Ontario, and Canada Art Councils.

Lea Marin is an award-winning Toronto-based producer with more than 18 years' experience. A graduate of the Canadian Film Centre's Producers' Lab, Lea joined the National Film Board of Canada as a producer in 2006. Her most recent film credits include Astra Taylor's, What Is Democracy?, which premiered at TIFF in 2018; Charles Officer's Unarmed Verses, which won the Best Canadian Feature Award at Hot Docs 2017.

ABOUT YOUR DONATION
Women Make Movies (WMM), Inc. is a 501(c)(3) non-profit media arts organization registered with the New York Charities Bureau of New York State and accepts charitable donations on behalf of this project. Your donation will be spent by the filmmaker(s) toward the production and completion of this media project. No services or goods are provided by Women Make Movies, the filmmaker(s) or anyone else associated with this project in exchange for your charitable donation.
Your contributions are tax deductible to the fullest extent of the law, and a confirmation of your donation will be sent via email. WMM will send you an acknowledgement letter in the mail to the address listed for tax purposes.