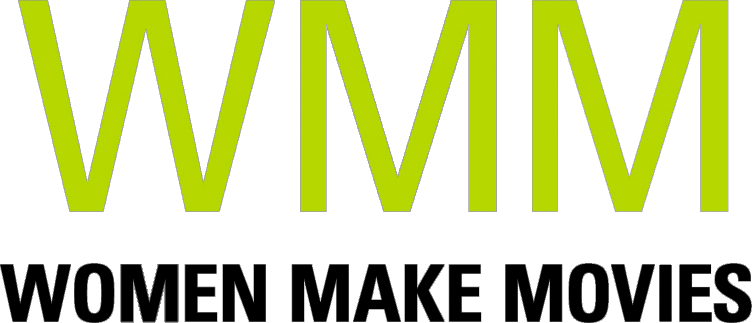 One Person, One Vote? is an illuminating documentary that examines the long and contentious history of the Electoral College and contemplates where our democracy goes from here — should one person equal one vote in America?
SYNOPSIS
At a time when the Electoral College is making headlines in the national political discourse, One Person, One Vote? is a timely and urgent film that will inform a raging debate and fill a tremendous gap in what we know and understand about this age-old institution.

This will be the first documentary to tell the full story of the Electoral College. Before the elections of 2000 and 2016, the Electoral College has been a largely forgotten component in our electoral process. These dramatic elections triggered a rude awakening for many who believed they had participated in the direct election of the President. Similar occurrences had not occurred since the 1800s, rendering the Electoral College vague at best in the minds and understanding of the general public. Those who oppose it call it antiquated and undemocratic, while supporters argue it is a vital institution to be cherished and maintained.

The film takes its viewers back to the beginning — the 1787 Constitutional Convention — and unearths the passionate debates and wildly differing views among the Framers of our nation as they constructed a national system of government and how we choose the President. James Madison, historically known as, "The Father of the Constitution," identifies the elephant in the room and what becomes known as "the big divide" at the great Convention — slavery.

"I contend the states are divided into different interests not by their difference of size, but by other circumstances; the most material of which results…principally from the effect of having or not having slaves. These two causes form the great division of interests in the United States. It does not lie between the large and small states. It lies between the Northern and Southern." — James Madison, Virginia Delegate, 1787 Constitutional Convention.

In One Person, One Vote? we hear shocking arguments over the morality of slavery performed monologue-style by leading actors including Roger Guenveur Smith and Kelly McCreary, timelessly dressed in light linen and shot in stark black-and-white. They are voices from the ether — evoking the power of the spoken word — that bring back to life the eloquent and impassioned words of the Framers.

"I can never concur to upholding domestic slavery. It is a nefarious institution. A curse of heaven on the States where it prevails. Upon what principle is it that slaves shall be computed in the representation? Are they men? Then make them citizens and let them vote? Are they property? Why then is no other property included? The admission of slaves into the representation when fairly explained comes to this: that the inhabitant of Georgia and South Carolina who goes to the Coast of Africa, and in defiance of the most sacred of laws of humanity tears away his fellow-creatures from their dearest connections and damns them to the most cruel of bondages, shall have more votes in government instituted for protection of rights of mankind, then the citizens of Pennsylvania or New Jersey who view with a laudable horror, so nefarious a practice." — Gouverneur Morris, Pennsylvania Delegate, 1787 Constitutional Convention

The film seamlessly shifts from the theatrical performances to interviews with scholars, historians, and leading subject matter experts who offer commentary, context, and analysis.

"There are about 3 million people in the United States at the time of the Constitutional Convention—about 700,000 of them, or just under a third of the entire population, are slaves. The overwhelming majority of them are in Maryland, Virginia, North Carolina, South Carolina, and Georgia. If those states don't get political power based on the numbers of slaves they have, they will feel denied the weight they need to protect slavery and to protect their own economic interests. Northerners throughout the convention scoff at this notion. They say, 'How can you possibly think that you should have political power for people who you claim to be property?'" — Professor Paul Finkelman, Ph.D., Legal Historian

After a long, protracted debate and the South threatening to secede unless granted protections in the Constitution that uphold the interests of slaveholding states, the Convention settles on the 3/5 Clause, also referred to as the "The Big Compromise." This clause states that three out of every five slaves will count as population towards a state's representation in Congress.
This provided the basis for the Electoral College and three-fifths of 700,000 enslaved African-Americans, who are legally considered property, are factored into the number of electors to be allocated to the slaveholding states.

Sterling Professor Akhil Reed Amar, Law and Political Science, Yale University articulates a searing rebuke: "A State should never get more seats in either the House of Representatives or the Electoral College because it has more slaves. It should never be rewarded for bad behavior. The system created horrible incentives to kidnap free blacks in horrible slave wars, in which a lot of people are going to die--snatch them up, kidnap people, put them in a ship and a third of them are going to die in a hellish middle passage and be thrown overboard as food for sharks, bring them to the States, put them on auction blocks--separate families--if a State did all of that then it would have more slaves than they had before, and would have MORE seats in the House of Representatives and MORE seats in the Electoral College--my god that is a horrible system of incentives."

Born from this legacy what role did the Electoral College play and continue to play in our elections? Is there still a place for this institution or is it time for a popular voting process for choosing the President of the United States?
One Person One Vote? will delve into these questions as we examine subsequent key moments in Electoral College history. The electoral win of Thomas Jefferson (1800), the electoral win of John Quincy Adams (1824), the controversial Hayes vs. Tilden election (1876), Benjamin Harrison's victory (1888), Bush vs. Gore (2000), and Trump vs. Clinton (2016).

Through these explorations, the math and machinations governing the Electoral College are examined by statisticians and analysts such as Nate Silver and Nathaniel Rakich of 538 Blog. Robust maps and motion infographics provide a visual aid for the changing United States map as the country expanded and electoral math changed and evolved.

The film follows real-world advocates, activists, and commentators on various sides of the debate whose stories and arguments draw a narrative thread stretching from the Electoral College's long past to the present and possibilities for the future.
Director Statement
The Electoral College is an institution that sits at the heart of our democracy, deciding how the top executive of the United States gets elected. It is a fascinating, vital story that represents a history belonging to all Americans—no matter where you live, what you believe, or which side of the aisle you sit on.

What I thought I knew about the Electoral College is but a tiny fraction of what I have learned in the process of making this film and I am beyond eager to share it with the public-at-large. There are pieces of this age-old story that will surprise, shock and fascinate. At points, it may make us proud, at other points, it may raise critical questions. The goal—to provide the information and the tools for both present-day examination and present-day action.
Supporter Statement
"A film about the history and future of The Electoral College is urgent, timely and long overdue. To say that it is a subject matter of the utmost importance and one that every voting citizen in America should view can not be overstated.

Maximina's film is one that will fill a wide gap in our nation's awareness about a very old institution of which most have either never learned or never fully understood. Not only will it look to our nation's past for information and answers, but it will look forward to what the future for democracy in America could look like and show us the tools to fix the imbalances to our voting process now.

For these reasons and for Maximina's creative vision and her ability to see a project through, I fully endorse this project and I urge you to support this important film."

Dale Franzen
Producer of Hadestown
Winner of 8 Tony Awards including Best Musical 2019

ABOUT FILMMAKER(S)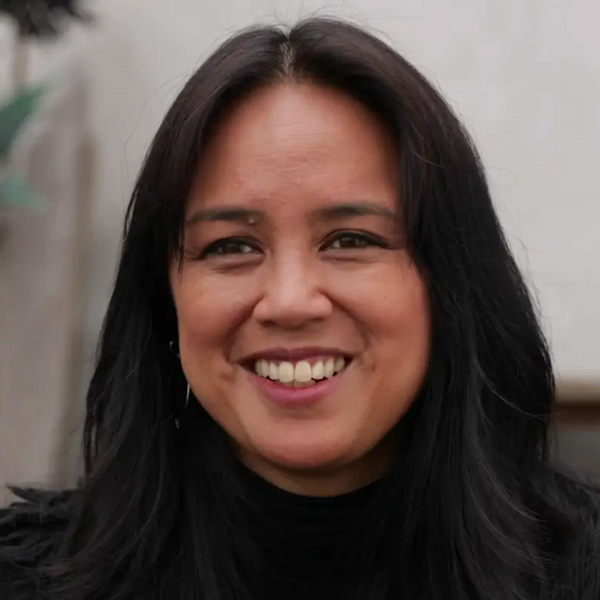 Director Maximina Juson
Maximina Juson is an award-winning content producer in Los Angeles, and a multi-faceted artist and successful entrepreneur who has interacted with audiences through a wide range of mediums--successfully reinventing herself throughout her journey.

Maximina began her career as a globally touring musician and music producer working with artists such as Natalie Merchant, Kelis, and Grammy-award winner Caron Wheeler. After becoming a mother, Maximina transitioned into digital production. She created award-winning, multi-million dollar content campaigns for iconic brands such as Barbie and Proactiv. During this time, Maximina co-invented a family card game called Not Parent Approved, which went from a side hustle into a top-rated and top 10-selling game on Amazon, winning multiple industry and educator awards, including Scholastic's Gold Star Toy Award.

As the internet became more video-driven Maximina's next logical step was to transition into film and video production. In addition to producing One Person, One Vote?, Maximina is Consulting Producer for Mama Bears, a documentary film that explores how the lives of conservative, Christian mothers are transformed when they decide to accept their LGBTQ children—a short version of the film was commissioned by the ACLU and the short won an Emmy for 2019 Outstanding Documentary Short and has won two Webby Awards.

In 2018, Maximina was hired by The Harlem Children's Zone, as a producer for their legacy documentary, In the Zone, leveraging 30 years of archival footage about their story and commitment to "break the cycle of generational poverty" for Harlem families. Maximina was also recently tapped to produce a video web series for The Washtenaw ID Project; an organization that helps disenfranchised communities and individuals obtain a valid government-issued ID in Washtenaw County, Michigan.

---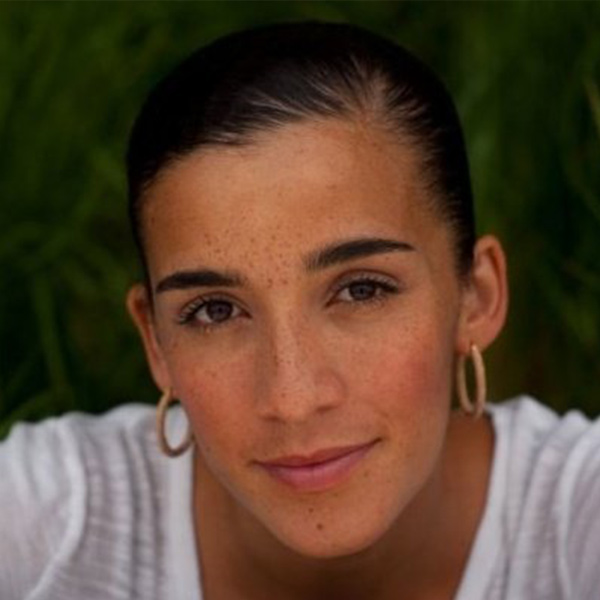 Producer
Sarah Olson
Sarah Olson is an award-winning producer of documentary films. Her most recent film, "Knock Down the House," swept Sundance this year, winning both The Audience Award: U.S. Documentary as well as the coveted Festival Favorite Award. Acquired by Netflix at the festival, in a record-breaking deal, "Knock Down the House" is currently screening in 191 countries around the world, having been translated into 28 languages. Olson's credits include two award-winning documentaries for Atlas Films. She developed and produced the highly acclaimed documentary "FED UP," which premiered at Sundance in 2014 — named as a New York Times "Critics Pick" and "a movie that matters" by Rolling Stone, "FED UP" was acquired by Radius/TWC and enjoyed a broad theatrical release. Olson also line-produced "Tapped" the 2009 documentary, which won "Best Documentary Feature" in six film festivals around the country and continues to educate and entertain students as an educational tool at universities around the world.
ABOUT YOUR DONATION
Women Make Movies (WMM), Inc. is a 501(c)(3) non-profit media arts organization registered with the New York Charities Bureau of New York State and accepts charitable donations on behalf of this project. Your donation will be spent by the filmmaker(s) toward the production and completion of this media project. No services or goods are provided by Women Make Movies, the filmmaker(s) or anyone else associated with this project in exchange for your charitable donation.
Your contributions are tax deductible to the fullest extent of the law, and a confirmation of your donation will be sent via email. WMM will send you an acknowledgement letter in the mail to the address listed for tax purposes.