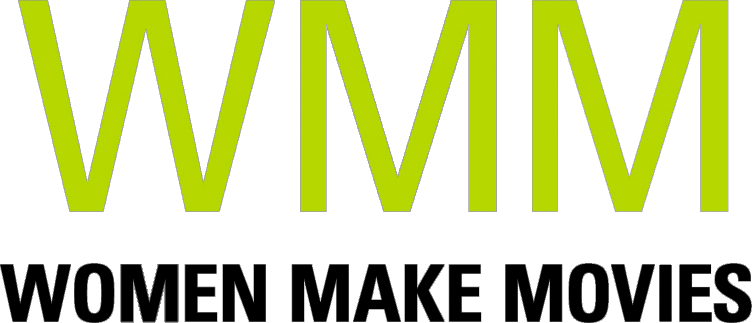 When a debilitating illness threatens the life of the filmmaker and her daughter, her journey leads her into hidden realms, revealing patterns in her family and nature, teaching her how to heal and live in this epoch of environmental destruction.

SYNOPSIS
Doctors are not able to help the filmmaker or her daughter with their crushing fatigue and pain, and her other child seems inconsolable about the climate crisis. The filmmaker's most powerful tool in the face of her own fear and uncertainty becomes her camera, as she searches for a way to face all that she is losing while mapping a different future.

Three generations of Nicole's family collaborate to help film metaphorical and mystical scenes depicting her heartbreak and inner life as she becomes a witness to her own story. Nicole learned her role as a witness from her mother, who handed her a super-8 camera at the age of three. Then, when Nicole was twenty-four, her mother encouraged her to make a film about her father as he was dying of AIDS, Before You Go (HBO/ Emmy). Throughout PATTERNS we see that witnessing loss and expressing our grief creatively can alchemize our experience into something beautiful. The film includes verité scenes of the family's journey and sixty years of family movies. Filming expert interviews - neuroplastic functional trainer, indigenous elder, climate strategist, systems thinker - helps Nicole learn that we can change, we can heal.
Director Statement
I have been battling a debilitating illness for seven years and filming myself in the process. Three years ago, my teenage daughter was stricken with a similar autoimmune illness. The world joined us when Covid19 shut down the planet and now many patients with Long Covid suffer a condition similar to ours. And, most pressingly, underscoring all of this human illness, is the Climate Crisis.

Climate anxiety and unexpressed grief for our world is very real, especially for my children's generation. Grieving the losses due to the climate crisis, like grieving lost abilities from a chronic illness, is ongoing and often involves fears about an uncertain future. In making this film I am learning ways to respond to this uncertainty for myself and, hopefully, for others.

I believe that stories which increase our empathy and sense of inter-connectivity are powerful forces for peace and the preservation of our natural world.
ABOUT FILMMAKER(S)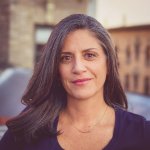 Nicole Betancourt
Nicole's work is driven by a search for new ways to use images and stories to connect people to each other and to nature. She was the Producer, Director, Writer, and Camera for "Before You Go" (HBO), a documentary about her father who died of AIDS (Emmy, Golden Spire - San Francisco International Film Festival). She was Producer and Videographer for "90 MILES" (POV/PBS), which won Best Documentary at New York Latino International Film Festival and at Festival de Nuevo Cine Latinoamericano (Cuba).

She has created many short videos for distribution online or for community screenings. She directed and edited "Healing Rebel," an educational film about neuroplasticity, and "Sing the Water Song," a short film created in collaboration with Native American grandmothers. She also created shorts on farming in Central America and music videos to motivate Latinos to vote. She produced short video series for Efran Films including an eighteen-part series for HuffPost, and an award-winning six-part series for The Weather Channel.

Nicole was granted a Food and Community Fellowship (W.K. Kellogg Foundation) to use video to educate parents about food systems. As Executive Director of MediaRights, a nonprofit organization dedicated to media for social change, she produced the award winning Media That Matters Film Festival and the first online outreach toolkit for filmmakers.

She is a Sustainability Leaders Network Fellow and served on juries/panels for the Emmy awards and New York State Council of the Arts and on the board of New York Women in Film and Television.

ABOUT YOUR DONATION
Women Make Movies (WMM), Inc. is a 501(c)(3) non-profit media arts organization registered with the New York Charities Bureau of New York State and accepts charitable donations on behalf of this project. Your donation will be spent by the filmmaker(s) toward the production and completion of this media project. No services or goods are provided by Women Make Movies, the filmmaker(s) or anyone else associated with this project in exchange for your charitable donation.
Your contributions are tax deductible to the fullest extent of the law, and a confirmation of your donation will be sent via email. WMM will send you an acknowledgement letter in the mail to the address listed for tax purposes.