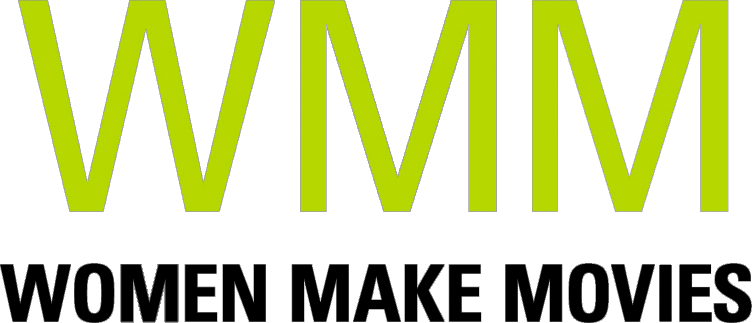 NYC Drag queens, punks, and rebels weave a collective story of the culturally influential gem of a nightclub, the 1980s Pyramid Cocktail lounge. Theirs is a story of pushing limits, creativity, love, grief and survival, in a place where everyone belongs, in a city that is all but abandoned.
SYNOPSIS
Pyramid Club - The Movie transports the viewer to a flourishing nightlife scene in a small, dank bar called the Pyramid Cocktail Lounge, affectionately referred to as the Pyramid Club. Run by drag queens, and welcoming to all, the Pyramid is like no other club. Nestled in the heart of the gritty, burnt out 1980s East Village of New York City we meet a "madcap little circus" of misfits who find this place as a space to create, and unwittingly transform the face of culture.

The film focuses on a diverse selection of these characters--some who are still with us, and others who were ripped from the landscape by AIDS, overdoses, and suicide.
We follow their individual and collective journeys, and see and hear about their evolutionary and revolutionary journeys. They recount a time like no other, personally and historically, a flourishing of imagination and clinging for dear life. In the heart of the repressive political era of Reagan, AIDS and rampant drug use, what unfolds is a story of playfulness, creative freedom, trend setting making of art and music, amidst a backdrop of loss, drugs and excess.
Director Statement
I love the Pyramid Club, a place I quickly discovered upon moving to NYC. In this little dumpy bar in the 1980s East Village, I was part of a revolution in art, music, and queer inclusivity that was unfolding. I immediately became a regular, experiencing firsthand the full spectrum of this innovative era and ground breaking cultural phenomenon . For me it is a love story I want to share with others. It explores youthful freedom with music, theatre, dance, drinking, camaraderie and survival. I found the Pyramid Club in my crazy, punk rock, androgynous, drug using youth, and I found a home. The Pyramid Club embraced and encouraged all of us outsiders as kindred spirits. It was the first place to show my early experimental films. There is no film about it, and it was entirely different from any other club. It was a small neighborhood bar that was inclusive, inventive and with many eccentric regulars who I grew to know and appreciate. I finally found a place to fit in. I know the characters, both living and dead. I saw them in their early creative glory, strutting on the stage, glitter abounding, condemning the system, and challenging the norm. I saw them struggle with their demons and with that awful plague - AIDS - that took so many. I embraced this frenetic, free spirited time, creating and pushing the limits with them. We lived through these struggles together. As a survivor, I feel compelled to keep this history alive.
Supporter Statement
¨I'm excited to see the drag queens and personalities of this era brought to life in this film. As someone who was not yet born when this culturally defining experiment took place, this documentary is a tantalizing glimpse of what was, what I missed, and what helped to mould and shape the queer cultural landscape of today. The historical importance of this documentary for the LGBTQI+ community is paramount. Here, In a time closer to the Stonewall Riots than to the present, is a shining example of resistance, queer liberation and artistic experimentation during a time of brutal systematic oppression, of the AIDS, crack and heroin epidemic. Preserving this history is essential. I feel like the topics included in this movie are as relevant today as ever, given recent political trends in the USA, a country which mine looks towards for policy change, our societal norms being quite regressive and oppressive.¨
-Tom McCune, Ireland

ABOUT FILMMAKER(S)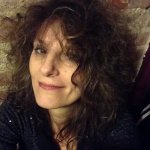 Director Elizabeth Bouiss
Elizabeth Bouiss is a committed filmmaker, activist and educator. She is the producer, director, and supervising editor for this film. Like her characters, she was a creative misfit who found a home at the Pyramid Cocktail Lounge. As such, she brings her passion and first hand knowledge to this project. She is an award winning documentary filmmaker who creates films and media to which she has a personal connection. She is committed to projects that explore social and political awareness and action, and promote cultural expression and dialogue. Telling stories through filmmaking is her life's calling. Her many credits include producing, directing, shooting, and editing documentary and experimental films. She holds a BFA in Film Production and an MA in Educational Media, both from New York University. Originally from Oregon, she has a profound respect for nature and divides her time between the Pacific Northwest, NYC and upstate New York. She is the proud mother of one adult child. She dedicated many years teaching and mentoring young filmmakers and media artists in the New York City public school system.

ABOUT YOUR DONATION
Women Make Movies (WMM), Inc. is a 501(c)(3) non-profit media arts organization registered with the New York Charities Bureau of New York State and accepts charitable donations on behalf of this project. Your donation will be spent by the filmmaker(s) toward the production and completion of this media project. No services or goods are provided by Women Make Movies, the filmmaker(s) or anyone else associated with this project in exchange for your charitable donation.
Your contributions are tax deductible to the fullest extent of the law, and a confirmation of your donation will be sent via email. WMM will send you an acknowledgement letter in the mail to the address listed for tax purposes.