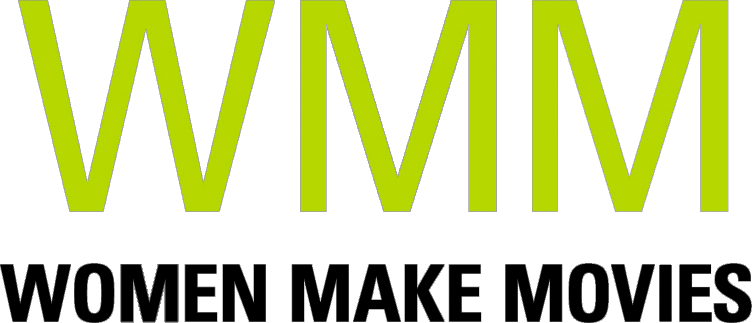 A global coalition of women in Latin America and the United States work together to change women's roles in the Catholic church.

SYNOPSIS
QUERIDA is a documentary feature in early production that follows a global movement of women in the US and Latin America who are working together to elevate women's roles in the Catholic Church. With exclusive access, QUERIDA (Working Title) presents an urgent vision of the historic sea-change in women's leadership happening today within the Catholic Church. This project has been selected for the ITVS/NEH Humanities Documentary Development Fellowship given to projects with key humanities subjects. By following women in leadership in the Catholic Church in the United States and Brazil, we have begun documenting a multi-faceted coalition across the North and South American continents, following their struggle and pilgrimage in Latin America and Rome. Thus, our project will add a powerful new facet to America's ongoing discussion about gender equality and religion, in particular Catholicism.
ABOUT FILMMAKER(S)
Director Pilar Timpane
Pilar Timpane (Director, Producer, Cinematographer) is a filmmaker and producer based in Durham, NC. Her work has focused on women's stories, immigration narratives, and religious communities with the aim of using storytelling for social change. She holds a BA from Rutgers University and a Masters in Theological Studies from Duke University Divinity School. She co-directed and produced SANTUARIO (2019, PBS/ReelSouth & AlJazeera). SANTUARIO was the winner of the Best Documentary Short Jury Prize at New Orleans Film Festival 2018 as well as the Crested Butte ActNow Award and the IF/Then Shorts American South Pitch. She is an alumna of the New Orleans Film Society Southern Producers Lab, Indie Grits Real Fiction Lab, and Women in Film/Stella Artois Finishing Fund. She was named a 2021 Ella Fountain Pratt Emerging Artist by the Durham Arts Council. Pilar is a 2022 ITVS/NEH Humanities Documentary Development Fellow and a Logan Nonfiction Program Fellow, working on her first feature film as director.
---
Christine Delp (producer) is a documentary filmmaker and sociologist. Her directorial debut SANTUARIO (PBS, Al Jazeera), won Tribeca Film Institute's IF/THEN pitch and received the Grand Jury Prize for Best Documentary Short at the New Orleans Film Festival. She is producing the four-part documentary series BURDEN OF PROOF (dir. Cynthia Hill), which is in production with HBO Documentaries, as well as the documentary features MAGIC & MONSTERS (dir. Norah Shapiro) and QUERIDA (dir. Pilar Timpane), and the documentary short CHANGING THE NARRATIVE (dir. Georgia Fort). Her work has been supported by Sundance, IDA, Women in Film LA, IDFA Forum, Sheffield MeetMarket, The Gotham, and others. Christine was associate producer of the Emmy- and Peabody-winning series A CHEF'S LIFE (PBS), as well as ROAD TO RACE DAY (Complex Networks). Christine is a New Orleans Film Society Southern Producers Lab Fellow, an associate of UC Berkeley's Investigative Reporting Program, and a PhD Candidate in sociology at the University of Minnesota, where she holds a National Science Foundation fellowship.
ABOUT YOUR DONATION
Women Make Movies (WMM), Inc. is a 501(c)(3) non-profit media arts organization registered with the New York Charities Bureau of New York State and accepts charitable donations on behalf of this project. Your donation will be spent by the filmmaker(s) toward the production and completion of this media project. No services or goods are provided by Women Make Movies, the filmmaker(s) or anyone else associated with this project in exchange for your charitable donation.
Your contributions are tax deductible to the fullest extent of the law, and a confirmation of your donation will be sent via email. WMM will send you an acknowledgement letter in the mail to the address listed for tax purposes.