Channeled by the land, the spirit of Marjory Stoneman Douglas - author of The Everglades: River of Grass - recounts the Everglades' violent past and warns of their possible future. The essay-style film examines how Florida's contemporary landscape of inequity and vulnerability to climate change is historically rooted in colonization.
SYNOPSIS
River of Grass addresses the Florida Everglades' past, present, and future through Marjory Stoneman Douglas's seminal book, The Everglades: River of Grass (1947) that transformed popular perception of the land from a stagnant swamp into a living river. Combining the archival, the present, the literary, and the personal, the essay-style film examines the Everglades' enduring legacies of colonization, drainage and rampant development, and furthers ongoing action around environmental, racial, and economic justice. As a disembodied narrator channeled by the land, Marjory tells the story of the land's past revisiting critical moments in the complex history of the Everglades. In the present, a diverse cast of subjects navigates their intimate relationship with a precarious place. A two-spirit Miccosukee tribe member uses art and spiritual practice to combat indigenous erasure and advocate for restoration. A group of US Armed Services veterans gathers nightly to capture invasive pythons as a form of "wilderness therapy." A white disabled man works as an alligator wrestler, turning traditional Native capture techniques into a spectacle for tourists. In "America's sweetest town," a young African American woman whose parents are employed by US Sugar competes to be the next "Miss Brown Sugar" against a backdrop of burning cane fields. A coalition of undocumented farmworkers organize in the aftermath of Hurricane Irma, and following a shooting at Marjory Stoneman Douglas High School, students protest gun violence. Threads of the past and present weave together, anchored by Marjory's story. Together they build a collective map of a unique and endangered space.
ABOUT FILMMAKER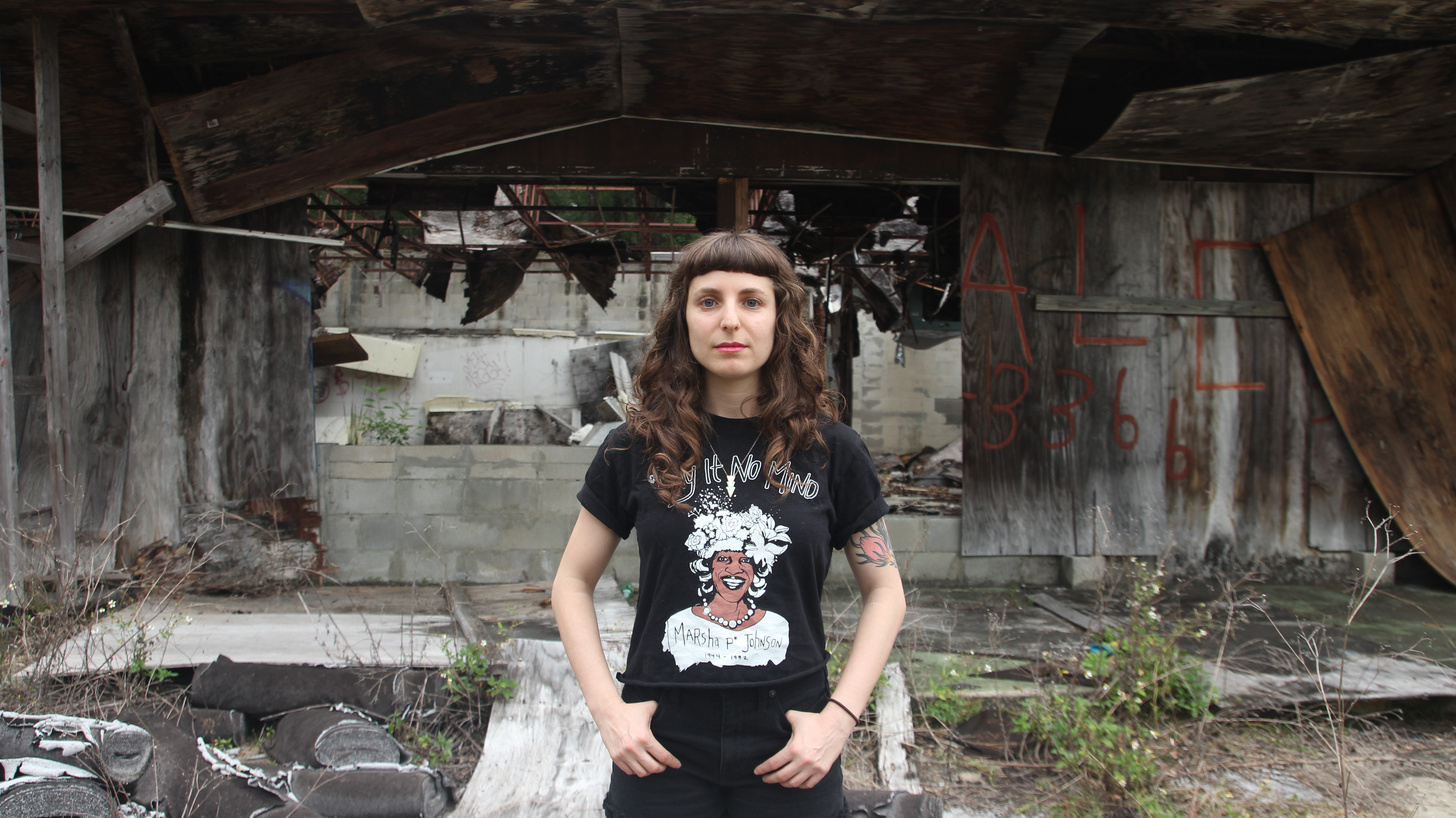 Sasha Wortzel
Sasha Wortzel is a New York-based artist and filmmaker originally from Florida. Blending documentary techniques and fictional narratives, her work in film/video, installation, and performance explores how structures of power shape our lives around race, gender, sexuality, and place. Wortzel's work has been presented internationally at New Museum, Brooklyn Museum, Hirshhorn Museum and Sculpture Garden, The Kitchen, ICA London, BAMcinématek, Berlinale, DOC NYC, Outfest, UnionDocs, Tribeca Interactive, Leslie Lohman Museum, and A.I.R. Gallery. Her work has been supported by the Robert Rauschenberg Foundation, Art Matters, Lower Manhattan Cultural Council Workspace program, Queer/Art/Mentorship, the Astraea Foundation's Global Arts Fund and the New York State Council on the Arts (NYSCA). Wortzel was awarded a 2018 NYSCA/NYFA Artist Fellowship in film/video and is a 2018-2019 participant in Abrons Arts Center's AIRspace Residency for Visual Artists. Wortzel has been featured by the New York Times, New York Magazine, Artforum, Art in America, and The Nation. She received an MFA in Integrated Media Arts from Hunter College.
ABOUT YOUR DONATION
Women Make Movies (WMM), Inc. is a 501(c)(3) non-profit media arts organization registered with the New York Charities Bureau of New York State and accepts charitable donations on behalf of this project. Your donation will be spent by the filmmaker(s) toward the production and completion of this media project. No services or goods are provided by Women Make Movies, the filmmaker(s) or anyone else associated with this project in exchange for your charitable donation.
Your contributions are tax deductible to the fullest extent of the law, and a confirmation of your donation will be sent via email. WMM will send you an acknowledgement letter in the mail to the address listed for tax purposes.
Fiscal sponsorship is the largest component of the Production Assistance Program. It's designed for women identified filmmakers who are actively fundraising for their film and need 501(c)(3) non-profit tax-exempt status, which is required by many foundations, corporations and government agencies in order to be eligible for funding. Additionally, 501(c)(3) status allows you to receive charitable deductible contributions from individuals—a major incentive for individuals considering making a donation to your project.
Shopping Cart