Artist, scholar, architect, landscape architect, professor, author, urban visionary, and unparalleled designer of cities, Laurie Olin is a true Renaissance man who, along with world-renowned architect Frank Gehry, takes us on a visual, eye-opening journey through natural and built environments, revealing the connective tissue for creating healthy and humane societies.
SYNOPSIS
While you may not know his name, chances are high you know his work. Laurie Olin is responsible for many of the most iconic and beloved parks, gardens and public spaces in the country, including the Getty Center gardens, Battery Park City, Columbus Circle, the National Gallery of Art Sculpture Garden, the Washington Monument grounds, Bryant Park, Mission Bay, and Independence Mall to name a few. But his imprint on cityscapes extends all over the globe.

Olin's motivation has always come from the social aspects of urban design, working passionately to keep cities viable for all citizens with a special focus on the economically marginalized. Over the course of a career spanning fifty years, Olin has aspired to create a level playing field—a more democratic, egalitarian society through shared public spaces.

Given the disproportionate growth of the world's largest metropolises with more people than ever before being born, living and dying in cities, Olin and his collaborators like Frank Gehry, urge us to take a closer look at the health and survival of our cities. They reveal how our sense of place is either degraded diminished through overbuilding and neglect, or enhanced through purposeful design and social encounter.

Olin's life story will become a launching pad for the exploration of themes and ideas about the world in which we live: the overwhelming disconnect with nature, the effects of population explosion, the failed promise of the suburbs, the global water and climate crisis, and building economically-driven environments instead of human ones.

ABOUT FILMMAKER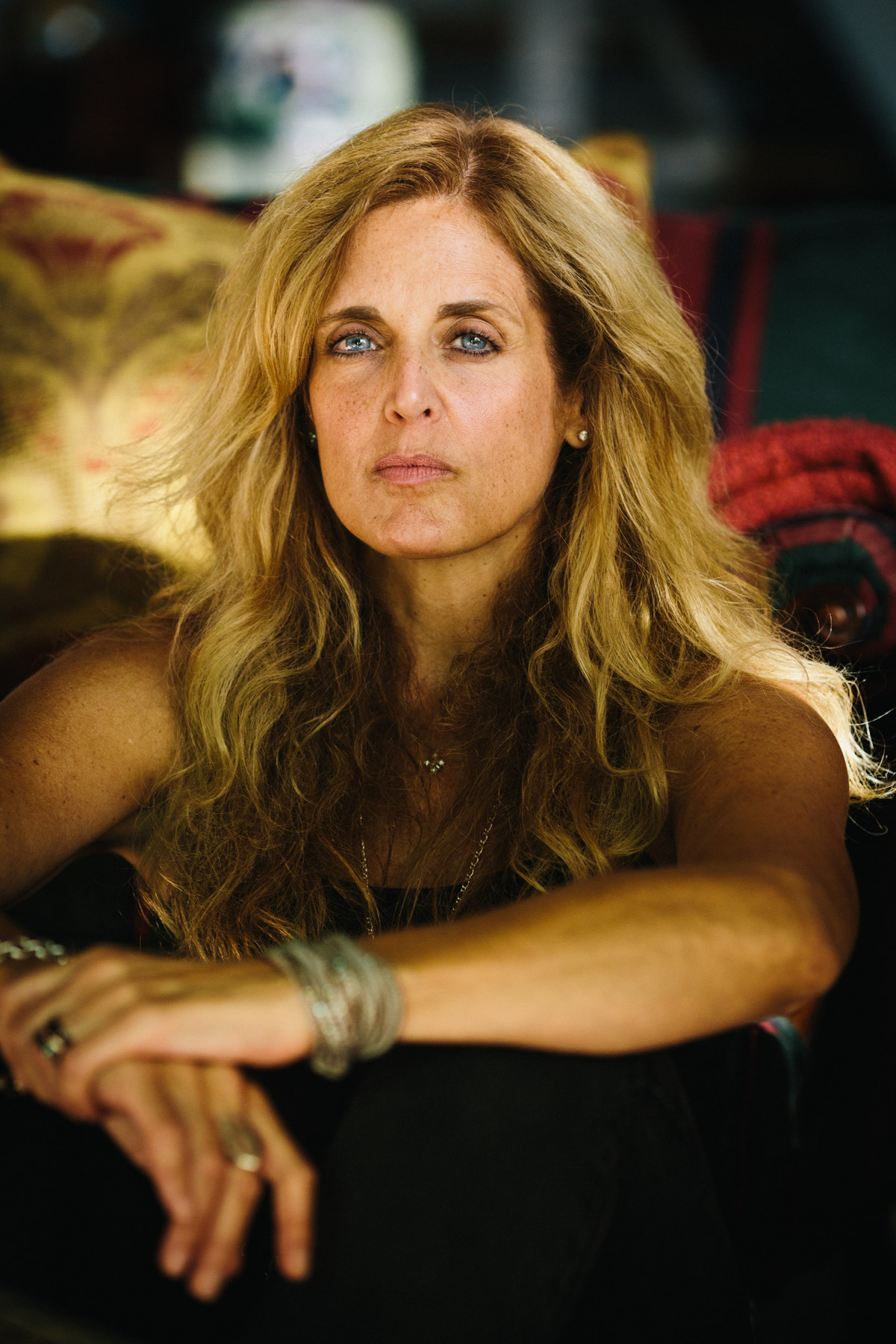 Gina Angelone
Filmmaker Gina Angelone's credits include Producer of Bravo's "Inside the Actors Studio," (Cable Ace and Emmy award), creator of "Music Shorts" for Comedy Central, and Writer-Producer-Director of "Connections" (PBS). Her Emmy-winning documentary "René & I," (NBC) continues in worldwide distribution and her film "It's Better to Jump," won seven awards internationally including the MPAC Award for social justice (theatrical release 2013, Al Jazeera 2015). In 2016, Gina wrote and directed the original series, "Defining Beauty" for Disney/MAKER Studios. Between 2011- 2016, Gina directed six 90-minute biographies on master designers for The Cultural Landscape Foundation. She has created a centerpiece film for the American Museum of Natural History, interactive media for Universal Studios/Disney World, and an exhibit film for the Smithsonian Institute, and directed the pilot for "Land of the Free" (RioVista Entertainment, 2018). Gina was Associate Producer of "Raffi on Broadway" (Gershwin Theatre) for the Disney Channel/MCA Home Video and is a published author who has scripted for web, TV and film. Gina's work has received notable grants from New York Women in Film, The Stonewall Foundation, the National Endowment for the Arts (2016 & 2018 grantee), the Graham Foundation (2018), the Philadelphia Foundation (2015), a Lenfest grant (2017), a Speranza Foundation grant for writing (2018), and grants from several private foundations . Gina is fluent in four languages, has lived and worked all over the globe, and now resides in Los Angeles.

ABOUT YOUR DONATION
Women Make Movies (WMM), Inc. is a 501(c)(3) non-profit media arts organization registered with the New York Charities Bureau of New York State and accepts charitable donations on behalf of this project. Your donation will be spent by the filmmaker(s) toward the production and completion of this media project. No services or goods are provided by Women Make Movies, the filmmaker(s) or anyone else associated with this project in exchange for your charitable donation.
Your contributions are tax deductible to the fullest extent of the law, and a confirmation of your donation will be sent via email. WMM will send you an acknowledgement letter in the mail to the address listed for tax purposes.
Fiscal sponsorship is the largest component of the Production Assistance Program. It's designed for women identified filmmakers who are actively fundraising for their film and need 501(c)(3) non-profit tax-exempt status, which is required by many foundations, corporations and government agencies in order to be eligible for funding. Additionally, 501(c)(3) status allows you to receive charitable deductible contributions from individuals—a major incentive for individuals considering making a donation to your project.
Shopping Cart