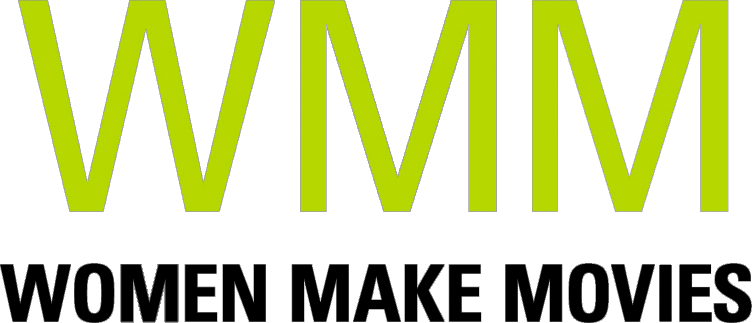 Enter the world of radical glamour, "Sundays at Café Tabac" chronicles the title's legendary lesbian night in NY's East Village(1993-95), whose showcase of diversity and bold self-expression changed lives and mirrored unprecedented visibility that rocked the mainstream media, in an era when visibility was a matter of life and death.
SYNOPSIS
Where once lesbian bars and nightlife thrived in many cities across America, today many are asking, where did they all go? With the progress of LGBTQ rights, visibility and safe spaces, and social life considerably shifted over onto the flat screens of our tech devices, is physical queer nightlife still necessary? Does nightlife have any impact past last call when the lights are flipped on and the night itself is over? Or is it an antiquated vestige of the past as ephemeral as a swipe or a click?
This question ignited the birth of our film "Sundays at Café Tabac," because of how seminal the Sunday night parties at Café Tabac were in our lives, and in contrast to the dismal near-disappearance of lesbian nightlife in our contemporary urban landscapes. This party was a beacon during the height of lesbian nightlife in downtown NYC in the early '90s. In its time, it generated excitable media buzz and evolved a unique community of creative women who decades later, continue to celebrate it. We decided this film would be our tribute to it and its decades-long lasting impact. But as we began our interviews, the layers of the story unraveled something that stretched way beyond what we ever knew lesbian nightlife could hold. It simply started with the one word that every subject consistently used to describe it... "Beautiful."

Beauty means many different things to different people. But there was a sense of awe in the expression of the word from our subjects, a transcendence, one that took their breath away. We wanted to discover what the common thread of "beautiful" was. On the one hand, yes there was a lot of incredible fashion happening at Café Tabac, there were supermodels among us, and the room transported you to an idea of a white tablecloth, burgundy-boothed Paris salon of ages past… it was easily beautiful in that regard. But it was something beyond and deeper than that.

The journey took us through 60+ original filmed interviews of Café Tabac patrons (which include filmmaker/activists Maria Maggenti, Rose Troche, Guinevere Turner, Catherine Gund; models Jenny Shimizu, Eve Salvail, Patricia Velazquez; writers Jacqueline Woodson, Sarah Schulman, Linda Villarosa; comedian/actor Lea Delaria; musicians Meshell Ndegeocello, the band BETTY; downtown & fashion icons Patricia Field, Edwige; curator Shari Frilot, as well as writers Hilton Als, Michael Musto and so many more). With so many stories shared, we discovered how that night alone, changed lives, created a community, and through them, influenced LGBTQ history and culture at large. The fact that the party's hosts, Wanda Acosta and Sharee Nash, were Nuyorican-Latina and African American, was also a distinguished factor in this night's impact.

We weaved a diverse and collective voice from the first-person narratives from our interviews, to create the backbone of our story and a window into the early '90s. We support their story by unearthing iconic archival materials that are already on the verge of being forgotten and disappeared in history, as well as never before seen personal archives. Animation will make visible, and help us transport the viewer to enter the tactile world of Café Tabac, downtown NYC in the early '90s, and the mainstream media's presence in our lives then.

The overwhelming impact of those Sunday nights at Café Tabac, intrinsically is the story of VISIBILITY. And once we were able to see ourselves, unapologetically be our full selves, celebrating and being celebrated by each other in a room full of diverse and creative people, it was… and is… in all ways… empowering, and thus truly, beautiful. The layers continued to unravel...

"The way that the gathering changed the world is, it gave us a strength I think we didn't know we had. That we didn't know we were building on by being in a space where there were mirrors for us."
—Jacqueline Woodson, SACT Interview

The key difference was that this unapologetic beauty didn't exist in just that room. It was not a ghetto-ized LGBTQ reality confined to those walls, or to gay Greenwich Village even. For the first time, those walls were porous and what we saw actualized in this room, was projected out into the world at large. The idea of being LGBTQ as a split reality that we are always conscious of editing in real time within ourselves, was beckoning towards a new reality. Lesbian visibility in the mainstream media was a phenomenon whose likes had never been seen before, and it was making an impact beyond our then-isolated communities. Additionally, many of the players in the public eye were also in the room on Sunday nights (and Madonna, then at the height of her visibility and coolness, would even be spotted there).

"Media being there and also being on our side, it made a huge difference for us."
—Lea Delaria, SACT Interview

And as the story kept expanding, we get to the why. Why were lesbians catapulted out into the spotlight, onto national covers, into primetime, into daylight, in the early '90s, more numerous and in a normalized and favorable way that we hadn't seen before. The story projects us out onto the frontlines of the LGBTQ/AIDS activist and feminist movements. It takes us to "safe sex" campaigns, making visible our sexuality without apology. It transports us to a time when coming out of the closet was not just a matter of personal bravery but a national movement, and the articulation of "SILENCE=DEATH" was the result of our community literally disappearing before our very eyes. It was a time where we found an undeniable VOICE to our visibility. And it was what was being practiced, honed and realized at Café Tabac, in a very tactile way, in community.

Café Tabac is the story of radical glamour, and how aesthetics can signal a challenge to the status quo, of not just survival, but a defiant and poetic celebration and expansion of one's identity and community. Our film doesn't contradict the need for media and digital reach that can exponentially expand and make accessible LGBTQ visibility, community and movements. "Sundays at Café Tabac" uncovers the idea that nightlife is visibility as a practice, a necessary in-person practice. And its impact can last decades after that "last call" on the night the party ended in 1995.

"It's hard to remember how incredible it was to see lesbians anywhere in the mainstream world."
—Maria Maggenti, SACT Interview

The progress of our visibility in today's mainstream media is undeniable, so the question remains, what happened to all that once-thriving lesbian nightlife? And the lingering question remains: does our growing disappearance in these physical spaces reflect continued gender-based disparities. What real progress has been made when increased media visibility doesn't align with real world invisibility?

*

When we started the project, it felt as if the narrative arc from '80-'90s activism 'til today, had bore its fruit. There was an idea in the mainstream media, that LGBTQ visibility was a given, our rights were for the most part well-cemented, and progress was an undeniable forward moving engine. Even the morning after our first fundraiser, the Supreme Court legalized gay marriage—a historic legal battle towards LGBTQ equality 'set in stone.' But then less than a year later right before our second fundraiser event, the Orlando massacre at the Pulse nightclub shocked us and the world. We saw how our nightlife—us gathering, existing in physical space, and celebrating—could be a threat to the world and be threatened. Then the dominoes began to fall in ways unimaginable. We saw the rise of the conservative right, an increase in violence (in rhetoric and actions) against us, with bills passed across the country that were stark reminders that no, we still have a long way to go.

Then who knew socially gathering altogether would be under threat of being obsolete? Whether in protest or nightlife. In the wake of the COVID pandemic with the world shutting down and humans physically isolated from each other, we yearned more than ever to be together in complex tactile inter-relational physical existence, off the screens and monitors, out of the stale echo chambers of our media.

"We hugged each other. We kissed, we made eye contact. We had conversations of being in a room where you could smell each other and talk to each other and see each other across the room and know we are here."
—Deanna Becker, SACT Interview

And it keeps going… with the historic and unfathomable overturning of Roe V. Wade… and now, "Don't Say Gay" legislation passed as LAW in Florida where our bodies and visibility are undeniably under attack, we can see how progress can suddenly be erased… how we can be disappeared. With the Florida legislation, it is clear how important visibility is as a regular practice that we need to keep fighting for, in physical, media and virtual landscapes. It is not just a given. It is one of the many battlegrounds where we affirm our existence.

With the visibility of this film, we hope to shed light and further solidify important LGBTQ history, the hard fought battles won, and those still being waged. We hope it will help combat complacency and rally folks to stay vigilant, to know what progress has been made and not take it for granted, to keep our community and allies engaged; to consider the various ways resistance and change can be visible. And most of all, we hope the takeaway is that visibility does in fact matter. This is our continued practice.

We beckon you to support our fight to be visible through this film about visibility itself.
ABOUT FILMMAKER(S)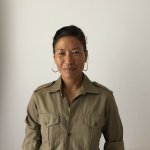 Director Karen Song
KAREN SONG (Director, Producer, Co-Creator, Editor) is a queer Korean-American director, studied in a myriad of art forms; she embodies all that a lifetime in NYC and her unique family histories have inspired. The Sunday night party at Café Tabac was important in her developmental years as a queer person, and she is honored to be able to bring the stories of this fabled event to light.

The dramatic medium of film, television, live theater and working with actors, has been her center, but her love of storytelling and motion pictures has casted her career across a wide variety of platforms. Over a decade of working in the entertainment industry, with ad-agencies, premium brands and A-list celebrities, has taken her around the globe where she has created everything from branded content, commercials, music videos, documentaries, radio ads and podcasts. Recently, she has also been credited DP/Cameraperson on the documentary feature film "Aggie," which premiered at Sundance 2020, as well as Glamour Magazine's "Women of the Year" profiles of Megan Rapinoe, Ava Duvernay, Tory Burch and Yara Shahidi. Throughout her career, she has also worked with various HIV/AIDS and LGBTQ-related non-profit organizations towards their various media needs, from the Red Hot Organization, Keep a Child Alive, Astraea Lesbian Foundation for Justice, The LOFT LGBTQ+ Community Center, and GLAAD. Currently she has narrative feature film and TV projects under various stages of development whilst in the final stages of post-production on "Sundays at Café Tabac." More at www.singasongproductions.com
---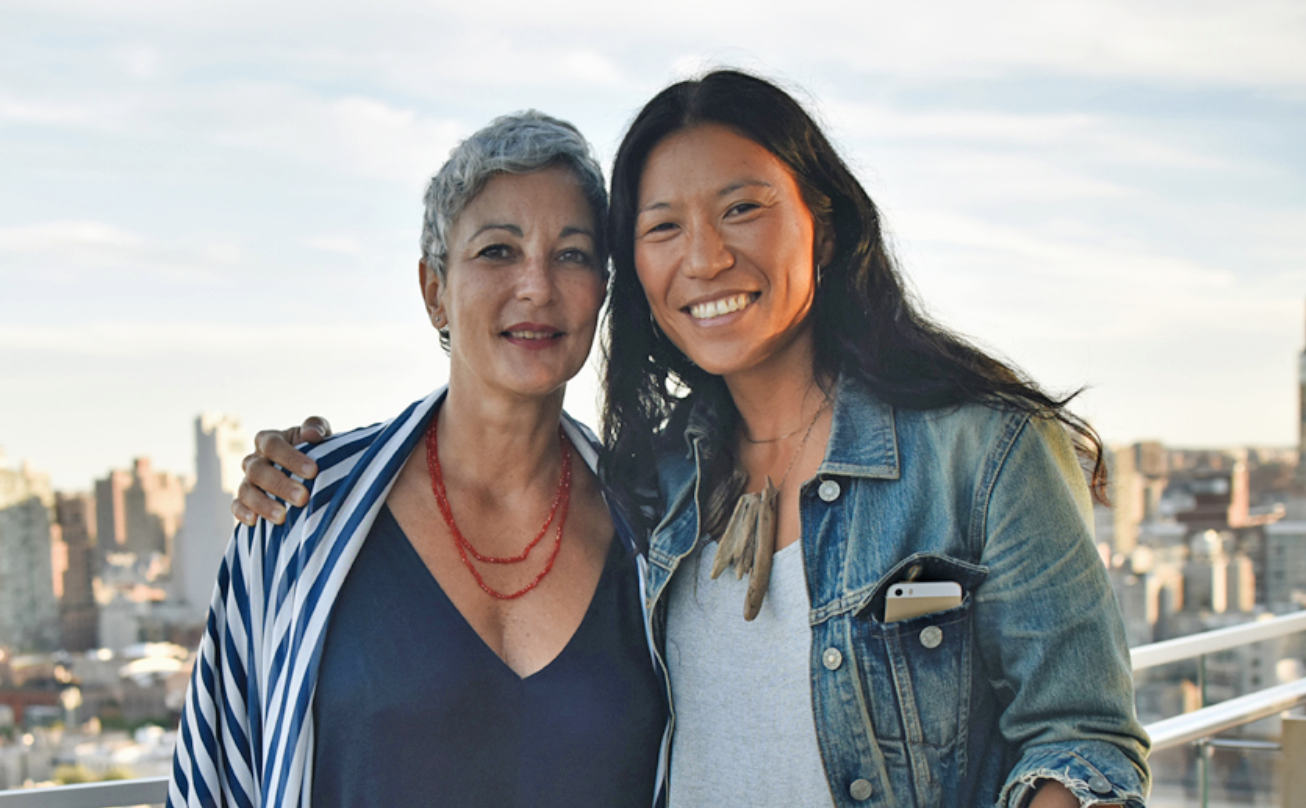 Producer
Wanda Acosta
WANDA ACOSTA (Producer & Co-Creator) is a stalwart icon in lesbian nightlife in downtown New York. The creator and co-host of Sundays at Cafe Tabac, she has been creating and producing events in NYC for over 25 years. She was an owner of WonderBar, Starlight, and Clubhouse in Manhattan's East Village. She also hosted and curated events at Bar d'O, The Box, Angels and Kings, BLVD, Liquids, Clit Club. Her events garnered press in New York Magazine, The New Yorker, Harper's Bazaar, Time Out, Out Magazine, The Advocate, and was featured in an episode of the L-Word. She has worked with a diverse range of clients and media including The New York Gay & Lesbian Film Festival, The L-Word/Showtime Networks, Tribeca Film Festival, Twist/Columbia Records, fashion/art magazine Visionaire, and non-profit organizations such as GLAAD, Empire State Pride Agenda, Astraea Foundation, Hetrick-Martin Institute, and the LGBT Center. She is a creator, producer, and editor of The Podcasts, Sundays at Café Tabac and Kiskadee.
ABOUT YOUR DONATION
Women Make Movies (WMM), Inc. is a 501(c)(3) non-profit media arts organization registered with the New York Charities Bureau of New York State and accepts charitable donations on behalf of this project. Your donation will be spent by the filmmaker(s) toward the production and completion of this media project. No services or goods are provided by Women Make Movies, the filmmaker(s) or anyone else associated with this project in exchange for your charitable donation.
Your contributions are tax deductible to the fullest extent of the law, and a confirmation of your donation will be sent via email. WMM will send you an acknowledgement letter in the mail to the address listed for tax purposes.