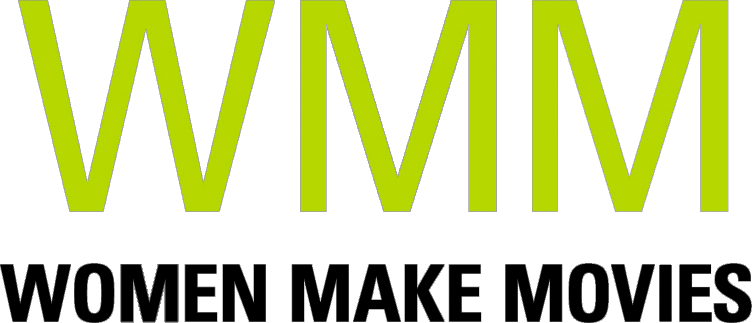 Take Me Home is an official selection for the the 2023 Sundance Film Festival, Santa Barbara International Film Festival, SXSW and Florida Film Festival just to start. We are raising funds so that we can represent at these incredible festivals and also spread the word on our Educational and Community screenings. This film is a proof of concept for a feature film and additional funds raised will go toward the development of the feature.
SYNOPSIS
Anna is an adult with an Intellectual Disability living with her mother in Midland Florida. When her mother is unresponsive, she calls her sister for help, but without the language to be believed, Anna is brushed aside.

Emily returns home and is immediately engulfed in a futile struggle for medical information, while Anna's world is deconstructed. In this sadness, Anna sees the bigger picture and with a straightforward strength, Anna holds her own. The uncertainty for the sisters' future independence remains but they are now a team against all odds.

Director Statement
TAKE ME HOME captures a moment of terror for people who worry about how their lives will change without a plan for their siblings who cannot live on their own. As we reenter the fast competitive world, priorities are reconsidered. I think most about the youngest sibling with an Intellectual/Developmental Disability (I/DD) and how the world isn't made for her. In this story Anna must find a way to communicate her self-agency while her sister overhauls her home. Both sisters are learning how to mourn and change and compromise. And the only way they can move forward is if they can understand each other, but Anna's verbal skills are not fully developed. How can they transcend language? So many people's lives are altered the moment a parent dies, but even more so when they inherit their sibling's needs. It is a sudden learning curve to figure out the bureaucracy for a disabled sibling. Best practice is to honor and empower self-direction, but how do we weigh each person's independence? Anna wants her own home but in reality there is a 15K+ wait for Assisted Living in most states and the cost is exorbitant. The film does not solve this problem, but gets the characters through the overwhelming in-between moment, with a hope that they can find a way to co-exist as independent adults.
ABOUT FILMMAKER(S)
Director Liz Sargent
Liz Sargent is a Korean American Adoptee writer and director, who's award-winning work explores themes of adoption, disability and family. She has been awarded a NY Emmy, Best Director at Diversity in Cannes, Best Screenplay at Brand Film Festival London. Her films have been released in 6 languages, screened at Venice Biennale Danza, Lincoln Center and broadcast on PBS. The short film STRANGERS' REUNION about an adoptee reunion was one of five films chosen by Ritz-Carlton and Hearst to be made with mentorship by Mike Figgis and production by RSA Hong Kong. TAKE ME HOME is a short film about disability, family, and communication. The script was awarded a Julia S Gouw Fellowship with CAPE and Janet Yang, a Reel Sisters Fellowship 2022, Asian Women Giving Circle grant and raised 30K on Kickstarter. Liz incorporates her extensive background as a choreographer trained at North Carolina School of the Arts into her commercial and experimental work alike. Experimental dance film collaborations include work with Pam Tanowitz and Fisher Center at Bard, Eiko Otake and Jacob's Pillow, and Adrienne Westwood and Angelica Negron. The extension of her personal stories have been told through podcasts and in her story slam that won the Korean American Story ROAR in Chicago. She is a Ryan Murphy HALF INITIATIVE Mentee and was a top 3 finalist for the SeriesFest Shondaland Directing Mentorship 2022.
---
MINOS PAPAS (he/him) - Producer / Director of Photography

A London-born Greek-Cypriot, Minos Papas is a Tribeca and NY Emmy award-winning Producer and Director, with over 20 years of professional experience. His first gig was pulling focus on 16mm for a German ZDF TV crew at the age of 16. Minos comes from a family of acclaimed filmmakers and he grew up on sets and in projection booths.

After his mandatory military service, Minos moved to NYC from Cyprus in 1999 to formalize his film education at the School of Visual Arts. After picking up the school's best cinematography award, he established Cyprian Films, New York (CFNY) to make independent films, documentaries and commercial videos.

Since then, CFNY's films have been sold and distributed commercially, and have screened at major festivals and markets winning awards and distinctions at the Tribeca Film Festival and the NY EMMYs. He is a member of the Director's Guild of Cyprus. His next film "Motherwitch" is an international co-production with Cyprus, Canada and Austria in development.

Minos has enjoyed working with Martin Scorsese, filming Scarlett Johansson, and having his work compared to David Lynch in the press. He is into Tarkovsky, Kubrick, football (soccer), death metal and kittens.

ABOUT YOUR DONATION
Women Make Movies (WMM), Inc. is a 501(c)(3) non-profit media arts organization registered with the New York Charities Bureau of New York State and accepts charitable donations on behalf of this project. Your donation will be spent by the filmmaker(s) toward the production and completion of this media project. No services or goods are provided by Women Make Movies, the filmmaker(s) or anyone else associated with this project in exchange for your charitable donation.
Your contributions are tax deductible to the fullest extent of the law, and a confirmation of your donation will be sent via email. WMM will send you an acknowledgement letter in the mail to the address listed for tax purposes.