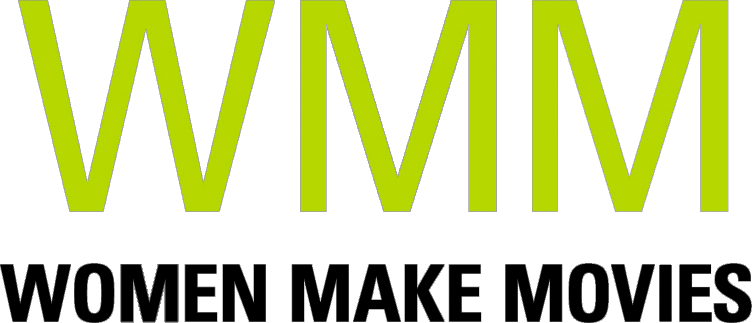 Against a background of danger, challenge and change in America, this is the untold story of the intrigue and events that converted one artist from Cold War pawn into outspoken international champion of free expression and social change.
SYNOPSIS
The time is the dawn of the 1960s. The United States is flexing its muscles as Leader of the Free World in a contest with the Soviet Union that teeters perilously close to the lose/lose threat of nuclear war. President John F. Kennedy is America's avatar of energy and optimism.

Robert Rauschenberg's America growing up was a Texas oil refinery town, where he was different, dyslexic and gay. In his game-changing art he assembles street junk and mass market images into reflections on what's real and what's overlooked in the world around him.

His palette of debris seems so bizarre to many in the New York art establishment that they dismiss him as a clown. But in Washington, the State Department and a band of cohorts has chosen Rauschenberg to be their unwitting secret weapon. The mission: to take home the Grand Prize at the Venice Biennale, the Olympics of art. At stake are the hearts and minds of U.S. allies; the Soviets are pulling ahead in the arts and culture wars. Rauschenberg, with his outlandish materials and images of America in its triumphs and contradictions, is the one artist radical enough to send the message that U.S. art, like the nation itself, leads in freedom and anything-goes innovation.

As he roller skates around Venice, Rauschenberg is unaware of the shenanigans the U.S. team is perpetrating to guarantee his win. Grand Prize winner Rauschenberg becomes a target of "Treason!" headlines in Europe and hostility at home.

And suddenly everything is changing at home, where President Kennedy's assassination has shaken national confidence, young students registering black voters have been murdered, the Vietnam War is escalating, and the nation is fracturing. Rauschenberg crams his work with images from a nation as angry and divided as it is today. He learns to use his platform to speak truth to power in his art and life.

Director Statement
I grew up in the Cold War, when the world seemed as dangerous as it does today. But it also seemed to be filled with possibility, with the kinds of people who didn't dive for safety, who took chances. This was especially true of artists, always looking to build something hopeful and new. I became an art critic, then an author and filmmaker. My goal is to make films that leap out of the artworld ghetto and into a reckoning with what's relevant in our lives. I want to tell compelling stories about artists who make a difference in the real world.

Of the many artists I've watched at work, I best remember the Long Island day when Robert Rauschenberg showed the Soviet-born poet Andrei Voznesensky how to throw out everything he thought he knew about making art and invite in the messy, uncontrollable everyday of newspaper headlines and the kind of debris that unlocks meaning and memories.

Rauschenberg believed that his art could open "People's eyes to the surrounding reality, to make them aware of individual responsibility, both for themselves and for the rest of the human race." He was a new breed of artist, an activist whose art could address the issues of his time – and, it turns out, ours. My film tells the story of how he became that way. It zeroes in on the gripping events at the 1964 Venice Biennale, which helped transform Rauschenberg from U.S. State Department pawn of Cold War American Exceptionalism into a global voice "for our unique curiosities, and our impatience with ignorant cruelty." How relevant that seems today.

Supporter Statement
"Your intriguing project . . . will be of strong interest to many diverse viewers – those interested in the arts, but also those for whom history, culture, and controversy present an intellectual and emotional experience.

We are clearly in agreement that the timeliness, immediacy, and scope of this project is a unique opportunity to tell a story that is as important now as it was at the time."

Stephen Segaller,
Vice President, Programming
WNET

ABOUT FILMMAKER(S)

Director Amei Wallach
Amei Wallach is an award-winning art critic, filmmaker, and author. Her critically acclaimed films, Louise Bourgeois: The Spider, The Mistress and The Tangerine and Ilya and Emilia Kabakov: Enter Here remain in international demand. She has known and chronicled artists from Willem de Kooning and Lee Krasner to Jasper Johns, David Hammons, and Shirin Neshat. She watched Rauschenberg make prints in New York and paintings in Captiva, Florida, bearing witness to the magic of his imagination. She is uniquely suited to tell this tale. She has written or contributed to more than a dozen books, organized art panels in museums at home and abroad, and was on-air arts commentator for the PBS MacNeil/Lehrer Newshour. Her articles have appeared in such publications as The New York Times Magazine, The Nation, Smithsonian, Vanity Fair, Vogue, Art in America and ARTnews. She was chief art critic for New York Newsday. In 1984, while in the Soviet Union to report on the effects of glasnost on the arts, she met Ilya Kabakov, who had never been permitted to exhibit in his country. She would later publish the first artistic biography of this major international artist. She is president emerita of the International Art Critics USA chapter, AICA/USA, was a founding board member of ArtTable, bringing together women in the arts, and serves on the board of CEC ArtsLink, which facilitates artistic exchange with 32 countries.
---
Andrea Miller, Producer, is an award-winning independent producer and the principal in Folium Films, New York City. In recent years, she has focused on documentaries such as Take My Nose Please (a top 25 film of 2017) and Particle Fever (National Academy of Science, Du Pont Columbia, Grierson and Hawking Prizes, PGA nomination for Best Documentary 2014) as well as Thank You for Your Service, Letters from Baghdad, The New Public and Colliding Dreams. Her most recent film Joseph Pulitzer: Voice of the People aired on the PBS series American Masters. She was the primary producer of Dark Matter, with Meryl Streep, Aiden Quinn and Chinese actor Liu Yeh (Sloan Prize, Sundance; best narrative feature, Asian Film Festival 2008.) and a former producer on such shows as Pee Wee's Playhouse, Shining Time Station, and Indecision '92 (hosted by Al Franken and Roger Ailes!) She has an MPhil and an MA from Harvard in fine arts with a specialty in American painting.


ABOUT YOUR DONATION
Women Make Movies (WMM), Inc. is a 501(c)(3) non-profit media arts organization registered with the New York Charities Bureau of New York State and accepts charitable donations on behalf of this project. Your donation will be spent by the filmmaker(s) toward the production and completion of this media project. No services or goods are provided by Women Make Movies, the filmmaker(s) or anyone else associated with this project in exchange for your charitable donation.
Your contributions are tax deductible to the fullest extent of the law, and a confirmation of your donation will be sent via email. WMM will send you an acknowledgement letter in the mail to the address listed for tax purposes.