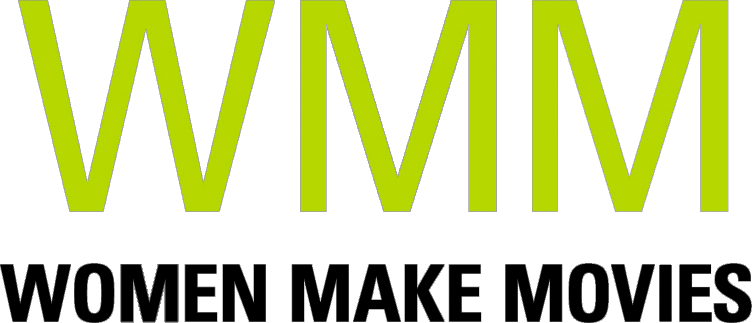 Innocent people die in jail and can be held for years in THE DEAD ZONE, what lawyers call the purgatory between arrest and conviction, because they cannot afford bail. But, five extraordinary people are trying to change that from within and outside of the pretrial detention system.
SYNOPSIS
While the media focuses on police brutality and prison abolition, we don't hear about the 10 million people that are arrested and held in jail each year. Many are held for months, and too often years, awaiting trial because they cannot afford the price of their freedom. Systemic failures force already impoverished people into a never ending legal limbo. THE DEAD ZONE is a groundbreaking feature documentary that exposes this unknown pipeline to prison. Journey alongside the people trying to fix pretrial detention system flaws from unjust bail to the shortage of public defenders and no deadlines to bring charges. Taking place from the muddy Mississippi Delta to the Kentucky bluegrass, we meet a man who lost his family while caught in the system for six years, a courageous but hot-tempered public defender, a reform-minded district attorney, and a progressive judge facing intense backlash. Each has their own reforms which will offer a blueprint for other communities to reduce their jail populations. Their inspiring stories humanize a raging national debate about crime, public safety and freedom.
Director Statement
I believe money has no place in determining one's freedom.
Supporter Statement
"No one is talking about the crisis of pretrial detention, this film needs to be made now" - Cliff Johnson (MacArthur Justice Center)
ABOUT FILMMAKER(S)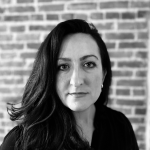 Director Emily Thomas
Emily Thomas is a documentary filmmaker, cinematographer, and founder of Lemon Tree Productions. Her work is rooted in intimately documenting the human experience to bring light to pressing social justice and environmental issues with nuance, visual evidence, emotion and hope. Her award-winning films have been featured on PBS, the New Yorker, Vimeo Staff Picks and screened at SF Film Fest, Big Sky, Hot Springs, and D.C. Environmental Film Fest. She recently directed LAST DAYS AT PARADISE HIGH which premiered with The New Yorker and aired on PBS and VOA. It was also selected to screen at SFFilm, Hot Docs and several other festivals. She recently produced THE GREAT THIRST: WILLIAM MULHOLLAND for PBS and directed Betty Kilby's story for the docuseries, STORIES OF A GENERATION on Netflix. As a DP, she has worked on films for Peacock TV, VICE, The New Yorker, CBS, The Guardian, PBS, VOA, and Frontline. Prior to Lemon Tree she was a journalist reporting on crime, politics and breaking news for VICE and The Huffington Post, and was a human rights investigator at the Human Rights Center and Storyful. She is a graduate of UC Berkeley's Graduate School of Journalism and lives in Baltimore, MD.
---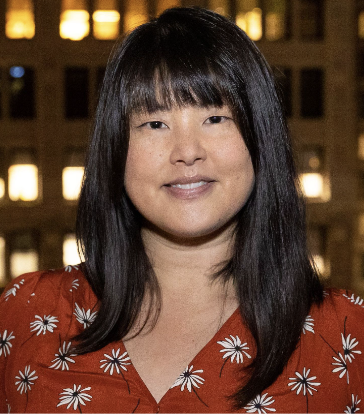 Producer
Nicole Docta
Nicole Docta (Producer) is an award-winning documentary filmmaker who has focused her career on producing socially provoking BIPOC stories. Her previous films include duPont Award-winner THROUGH THE NIGHT and Emmy Award-winning BELLY OF THE BEAST, which exposed a pattern of illegal sterilizations in California's women's prisons. During production and the impact campaign, she worked with currently and formerly incarcerated individuals, criminal justice lawyers, and activist groups to help pass reparations for CA state sterilization survivors. Her experience as a woman of color and track record for creating measurable change with her films make her a valuable member of the team. Nicole was a Special Initiatives Producer at Firelight Media, is a USC CPD NextGen Creative Fellow, was named one of DOC NYC's 40 Under 40 and a Sundance Producer's Fellow.

ABOUT YOUR DONATION
Women Make Movies (WMM), Inc. is a 501(c)(3) non-profit media arts organization registered with the New York Charities Bureau of New York State and accepts charitable donations on behalf of this project. Your donation will be spent by the filmmaker(s) toward the production and completion of this media project. No services or goods are provided by Women Make Movies, the filmmaker(s) or anyone else associated with this project in exchange for your charitable donation.
Your contributions are tax deductible to the fullest extent of the law, and a confirmation of your donation will be sent via email. WMM will send you an acknowledgement letter in the mail to the address listed for tax purposes.