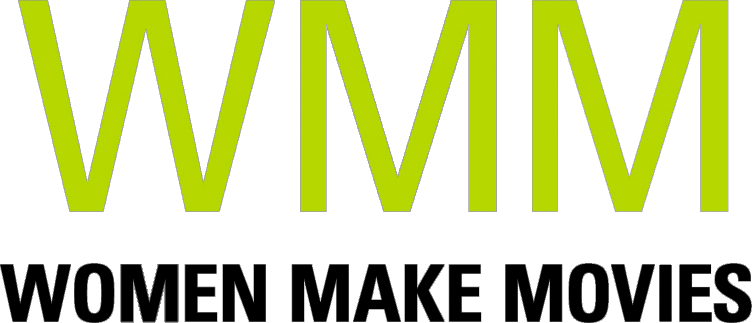 What defines biological sex — science or society? Through immersion in the lives of people who defy simplistic gender labels, The Gender Project uses bold cinematic language to confront the dichotomy of gender, exploding binary myths with scientific, historical, and cultural revelations.
SYNOPSIS
The Gender Project (working title, aka "TGP") will explode perhaps our deepest misperception: that biological sex is neatly binary. This dualistic thinking affects everyone, causing myriad harms ranging from the invisible miasma of strict gender we all breathe to the urgent epidemic of violence against trans women worldwide.

The fundamental structure of TGP is based on the storylines of three scholar-activists who deliver intriguing scientific exposition in a unique and intimate manner. Each of them is as engaged in their social justice activism as their science: Karissa Sanbonmatsu PhD, a trans multiracial structural biologist researching genetic sex development at Los Alamos Labs; Pidgeon Pagonis, a nonbinary intersex activist exploring their Mexican lineage via the pre-colonial history of a third gender in Oaxaca; and Brandon Ogbunu PhD, a straight cis ally evolutionary biologist who contemplates the role race has played in his academic career after he's pulled over for driving while black. Each explores science that reveals that biological sex is a magnificent spectrum, and that gender is as much a social construct as race is.

Our trio's dynamic interactions spark the film's conversational delivery of complex information, revealing how the science of biological sex is as related to social justice as it is to DNA.


ABOUT FILMMAKER(S)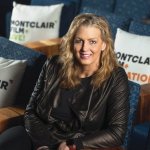 Director Kimberly Reed
Kimberly Reed's most recent feature documentary DARK MONEY was an award-winning selection at the Sundance Film Festival, was promptly named one of Vogue's "66 Best Documentaries of All Time," shortlisted for an Oscar, nominated as Best Documentary of the Year by IDA and for four Critics' Choice Awards, and won the prestigious duPont Columbia Prize for Broadcast Journalism. Her trailblazing film PRODIGAL SONS (Telluride Film Festival premiere) won 14 international awards and was the first documentary by a transgender filmmaker to be theatrically released in the US.. She directed episode 2, "Transgender Pioneers," of EQUAL (HBO Max, 2020 GLAAD Media Award-nominee) and was the Executive Producer of the award-winning 2020 documentary TRANSHOOD (HBO).

Kim has written the libretti for four operas, including AS ONE, the most frequently produced American opera in the 21st century. SF Classical Voice called her film projections for opera "worthy of Fellini or Bergman."

Kim has been honored as one of Filmmaker Magazine's "25 New Faces of Independent Film," Out Magazine's "Out 100," and received the distinguished Chicken & Egg Award. A frequent juror (Sundance, PBS/POV), lecturer (Harvard, Columbia, NYU, USC) and speaker (The Moth Radio Hour), she is a member of AMPAS.

---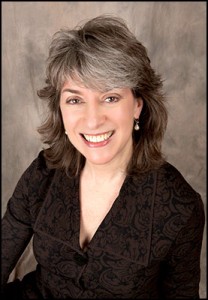 Producer
Louise Rosen
Louise Rosen has been working in independent media and the arts for over 25 years. As a media executive she has in-depth experience in the international film business, including project development, production and distribution. She started in international film and television as Director of Sales & Co-productions at Boston PBS station WGBH. Today she serves as an editorial and business consultant, international distributor, producer, and sales agent. Her projects have included Oscar, Emmy, FIPRESCI, Prix Italia, Sundance, and other award-winning films that have been released across all platforms worldwide.

Louise tutors annually at Germany's Documentary Campus Master School and has been a speaker and moderator at many conferences and film festivals such as Sheffield DocFest, Sunnyside, Doc Lisboa, DOC NYC, & Hot Docs. She has raised finance for and distributed landmark projects such as Eyes on the Prize, Oscar winner Anne Frank Remembered, and Oscar nominees Troublesome Creek: A Midwestern and Berkeley in the 60s. Her selected producing credits include The Endurance: Shackleton's Legendary Antarctic Expedition, Killing for Love, Johnny Cash at Folsom Prison, Prodigal Sons, Cities of Light: The Rise and Fall of Islamic Spain, and Eva Hesse. Among the titles she is currently representing are A Reckoning in Boston, No Straight Lines: The Rise of Queer Comics, and Berlin - Tunnel to Freedom.

Prior to her career in film and television, Louise worked in the music business, for Grateful Dead Records and her own management/booking agency and in radio for Westinghouse Broadcasting and WBCN.

ABOUT YOUR DONATION
Women Make Movies (WMM), Inc. is a 501(c)(3) non-profit media arts organization registered with the New York Charities Bureau of New York State and accepts charitable donations on behalf of this project. Your donation will be spent by the filmmaker(s) toward the production and completion of this media project. No services or goods are provided by Women Make Movies, the filmmaker(s) or anyone else associated with this project in exchange for your charitable donation.
Your contributions are tax deductible to the fullest extent of the law, and a confirmation of your donation will be sent via email. WMM will send you an acknowledgement letter in the mail to the address listed for tax purposes.