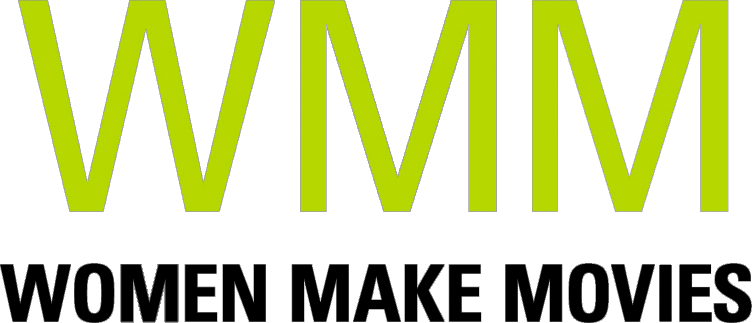 THIS IS BRIGHTON is a coming of age story through the lens of an Olympic hopeful. Two-time World Champion and back-to-back X-Games Gold Medal skateboarder, BRIGHTON ZEUNER explores her personal identity while grappling with teenage turmoil as she fights to stay on top of her sport.
SYNOPSIS
THIS IS BRIGHTON will take you on a teenage journey into the real-life SoCal world of competitive skateboarding, with more girls than ever taking it by storm. Brighton Zeuner is considered one of the best female skateboarders of her time, becoming the youngest Gold Medalist in X Games history at age 12 - only to repeat the effort again the following year in 2018. Now, with skateboarding set to debut as an Olympic sport in 2021, Brighton is taking her prodigious passion beyond expectation. She's a gifted iconoclast in the making.

The documentary follows Brighton as she lands big sponsorships and works to secure her spot on the first-ever USA Olympic team. We are with Brighton for many youthful milestones from learning to drive to picking a dress for the prom - all the things a typical teenage girl hopes to experience. Yet, Brighton is far from typical and her experience is unlike most teens. Character-driven and full of intimate verité scenes of this talent, we will watch Brighton grow up right before our eyes over the course of nearly four years of filming.

With skateboarding being the ultimate individual sport, it becomes a perfect vehicle for her to discover her true self as she faces challenges both professionally and personally. THIS IS BRIGHTON is a rare and intimate glimpse of the competitive skateboarding scene that very few in the world have experienced but we also witness girlhood in all its joy and pain.
ABOUT FILMMAKER(S)

Director Beth Aala
Beth Aala is an award-winning Filipina-American documentary filmmaker who has her hand in all aspects of production. In addition to directing and producing, she shoots and edits. She has won three Emmy awards and a Peabody Award for her documentary work at HBO. Beth recently directed and produced the feature documentary, Made in Boise. The film premiered at AFI Docs in June 2019 and was the season opener for PBS's 2019-2020 award-winning Independent Lens series. It was honored as a 2020 News and Documentary nominee.

Other film credits include Rancher Farmer, Fisherman which she co-directed and produced and premiered at Sundance in 2017, and Supermensch: The Legend of Shep Gordon (A&E IndieFilms) which she directed and produced with comedian Mike Myers and Academy award-winning producer Caroline Waterlow. Supermensch is an intimate and entertaining portrait of talent manager, Shep Gordon, the most famous man you've never heard of. It premiered at the Toronto International Film Festival in 2013 and was nominated for the 2015 News and Documentary Emmy Awards and won the 2014 Hollywood Film Award for Best Documentary.

Beth has been supported by the International Documentary Association, Chicken & Egg, and ITVS and is an honored recipient of the NYSCA Artist Grant, a proud member of ADOC, Brown Girls Doc Mafia, Filipinx Filmmakers, and is a Wyncote Fellow. Her work has been featured on HBO, PBS, A&E, Discovery, and MTV.
---
Producer
Caroline Waterlow
Caroline Waterlow is an award-winning documentary film producer based in New York City. Waterlow produced O.J.: Made in America, an ESPN Films documentary directed by Ezra Edelman and winner of the Oscar for Best Documentary Feature at the 89t Academy Awards. Most recently, she produced QUALIFIED, an ESPN Films 30 for 30 documentary about race car driver Janet Guthrie, the first woman to qualify for the Indy 500.

Feature documentaries include Supermensch: The Legend of Shep Gordon, directed by Beth Aala and Mike Myers which premiered at the 2013 Toronto International Film Festival; and the Academy Award-nominated documentary, Cutie and the Boxer, which premiered at the Sundance Film Festival in 2013. In 2013 she was senior producer of content for MAKERS.com and from 2006-2012 & she contributed to multiple award-winning HBO documentaries including Brooklyn Dodgers: The Ghosts of Flatbush and TEDDY: In His Own Words.
ABOUT YOUR DONATION
Women Make Movies (WMM), Inc. is a 501(c)(3) non-profit media arts organization registered with the New York Charities Bureau of New York State and accepts charitable donations on behalf of this project. Your donation will be spent by the filmmaker(s) toward the production and completion of this media project. No services or goods are provided by Women Make Movies, the filmmaker(s) or anyone else associated with this project in exchange for your charitable donation.
Your contributions are tax deductible to the fullest extent of the law, and a confirmation of your donation will be sent via email. WMM will send you an acknowledgement letter in the mail to the address listed for tax purposes.
Shopping Cart