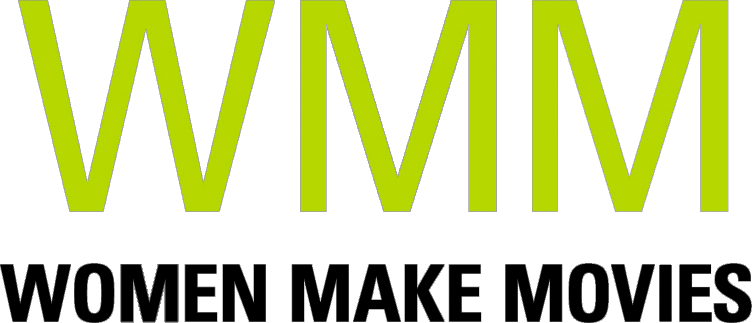 An unforgettable story of courage, determination and the love of a father for his child.
SYNOPSIS
After a long 8 year journey, To Kill a Tiger is out in the world, currently on the film festival circuit. The film tells the extraordinary story of Ranjit, a farmer in Jharkand, India who takes on the fight of his life when he defies convention and seeks justice for his daughter, the survivor of a gang-rape. In the face of death threats, mounting financial pressure and his own insecurities, Ranjit perseveres-- motivated by the love for his child and her extraordinary courage to do the right thing. We know the power of this film and feel it every time it's screened for audiences. We also know what it can do to inspire more women and girls to come forward and demand justice, and just as importantly, more men to stand by the women in their lives. To that end, we are raising funds for an Outreach and Impact campaign both in the US and in India. We are working with an Impact Producer in the US and in India, will work with an extensive network of gender rights activists and NGOs that focus on sensitizing men and boys.

Our goals in each country are specific to the needs and the particular contexts, but what is common is the desire to have an impact on different levels--the micro and the macro. This will be the second Impact campaign we run--the first, for the film The World Before Her, was a tremendous experience and a great success in India. We'll be working with many of the same partners but our network has now expanded and become more diverse.

If you'd like further information on approach and design, please contact the filmmaker at [email protected].
Director Statement
I have been fighting for gender equality my entire life. As I delve deeper and deeper into the reasons for this disparity it's become clear that patriarchy is a prison for both men and women. I wanted to tell the story of an extraordinary man who breaks free from this prison and chooses to stand by his daughter in a country where most rapes go unreported and a culture that sees boys and men as superior. It is my hope that this film and our campaign helps to amplify Ranjit's voice. I believe he's exceptional and that he can be a role model for men around the world.
Supporter Statement
"To Kill a Tiger is a story of how one family's strength can overcome even the most heinous injustices. Nisha is an incredibly powerful storyteller and her film is a triumph. Everyone should see it."
– Mindy Kaling

"...To Kill a Tiger has an undeniable and unshakable power. It is one of those documentaries where anyone who watches it won't be the same person by the end as they were when it started."
-Andrew Parker The Gate

"To Kill a Tiger, premiering at the 2022 Toronto International Film Festival, is a masterfully observant film, in which one family's fight for justice becomes a larger parable about a pressing human rights issue. The film gains access to the voices of a community that becomes potently divided by the rape—not because of the violence committed against the young survivor, but by her family's bravery in breaking the cycle of silence and shame."

-Pat Mullen POV Magazine
ABOUT FILMMAKER(S)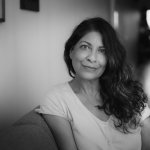 Director Nisha Pahuja
Nisha is an Emmy-nominated filmmaker. Her credits include the series Diamond Road (2008 Gemini Award for Best Documentary Series), Bollywood Bound (2002 Gemini Award nominee) and the multi-award-winning The World Before Her (2012; Best Documentary Feature, Jury Award Winner, Tribeca Film Festival; Best Canadian Documentary, Hot Docs; TIFF's Canada's Top Ten; Best Documentary nominee, Canadian Screen Awards; Sundance Film Forward Program 2014). Her short film about the Delhi gang rape, made for Global News' 16×9, was the recipient of an Amnesty International media award for Canadian journalism in 2015.

Nisha was invited to be a Resident Fellow at the Rockefeller Foundation Bellagio Center in 2014 and was on their arts selection panel from 2016 to 2020. She is the executive producer of 14 & Muslim (2018) and #BLESSED (2020), a feature documentary on the rise of Christian evangelicalism in Toronto.

To Kill a Tiger is her latest feature and since its world premiere at TIFF 2022 it has gone on to win 9 awards including at TIFF, Palm Springs, SalemFF and 3 Canadian screen awards.


ABOUT YOUR DONATION
Women Make Movies (WMM), Inc. is a 501(c)(3) non-profit media arts organization registered with the New York Charities Bureau of New York State and accepts charitable donations on behalf of this project. Your donation will be spent by the filmmaker(s) toward the production and completion of this media project. No services or goods are provided by Women Make Movies, the filmmaker(s) or anyone else associated with this project in exchange for your charitable donation.
Your contributions are tax deductible to the fullest extent of the law, and a confirmation of your donation will be sent via email. WMM will send you an acknowledgement letter in the mail to the address listed for tax purposes.