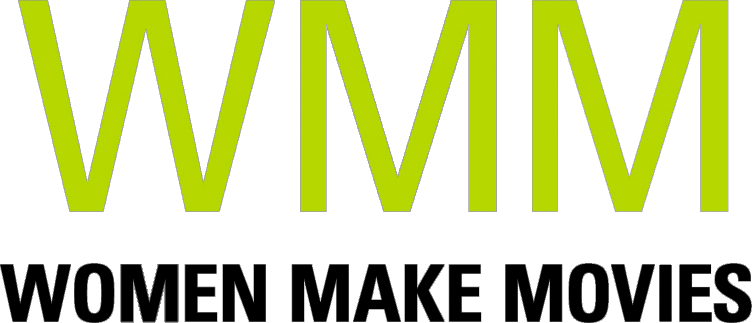 You Lucky You Got A Mama is a visual love letter that affirms the stories and lived experiences of pregnant Black women and trans/non-binary birthing people who all have one thing in common: they intend to not only survive. but thrive.
SYNOPSIS
Pregnancy-related death is one of the most egregious health disparities facing Black women and birthing people in the U.S. today. Black pregnant women in the U.S. are three to four times more likely to die during childbirth than their white counterparts. This disparity has persisted for years, and it continues to grow as birth outcome disparities have everything to do with the lived experience of being a Black woman in America. These preventable deaths are the result of racism, structural inequity, and disregard and disrespect of Black life by healthcare providers. Additionally, when we talk about pregnancy, birth, and maternal mortality, we very seldom, if ever, mention the risk of non-women identifying pregnant people. In the framework of reproductive justice, addressing intersecting oppressions must occur in order to achieve reproductive justice. Black pregnant people face multiple oppressions of race, gender identity, class, immigration status, and more, and we must fully acknowledge how these identities and communities intersect with one another. You Lucky You Got A Mama aims to shift the landscape, language, and culture surrounding Black pregnancy and birth experiences. The film documents the everyday lived experiences of pregnant Black women, trans men/non-binary people. In order to debunk the false and dangerous narrative that seeks to pathologize Blackness. The film will uplift Black Bodies, Black lives, and Black pregnancy, so that the viewer will see and feel each subject fully contextualized and humanized; the depth of their existence, their right to live, and their desire to thrive.
Director Statement
You Lucky You Got A Mama is my first documentary and an exciting opportunity for me to take risks with how I choose to tell the stories of Black pregnant women and non-binary people. Not only do I align with the subject matter of You Lucky You Got A Mama as a Black mother, but I am also aligned with the community that is trusting me to tell these stories. It is important to me that when people, particularly impacted people, watch this film, they feel seen in a beautiful, poignant, and authentic way.

My filmmaking style is unconventional, bold, and visionary - breaking away from the traditional look, feel, and approach of documentary filmmaking. I believe in cultivating deep relationships and trust with our subjects, and maintaining the integrity of those relationships and trust is far more paramount than the film itself.

This film is expanding my knowledge of filmmaking as an art and strengthening my creative practice by encouraging me to be comfortable thinking outside of the box.
Supporter Statement
You Lucky You Got A Mama depicts the root causes of maternal mortality as they emerge in the everyday lives of Black women and gender-expansive people. Furthermore, while the film raises the disparity at its origins as a cause for concern, it also uplifts the work Black women are doing to save themselves from the consequences of the system and structural racism as a counternarrative to the pathologization of Black pregnancy and Black bodies. You Lucky You Got A Mama is an honest portrayal that needs to exist for a number of reasons, but most importantly because Brittany is the best person to tell this story. --
Mervyn Marcano
Co-Founder, Blackbird
CEO of Field/House Productions at CBS Studios
ABOUT FILMMAKER(S)

Director Brittany Ferrell
Brittany Ferrell began her journey as an organizer almost seven years ago, after the murder of 18-year-old Michael Brown. She devoted an incredible number of hours, days, and nights of her life to the Ferguson Uprising of 2014, which is well chronicled in the documentary WHOSE STREETS.

Brittany is a transformative member of the St. Louis community in her own right and a force of nature for social justice. Her passion for fighting for the health, wellness, and dignity of Black people has led her to her current work in maternal-infant health, reproductive justice, and carceral abolition. Over the years, Brittany has merged her activism with her professional and scholarly work as a public health nurse and researcher. Her scholarly work focuses on race and gender health disparities in pregnancy and the deleterious effects of chronic stress on physical health.

Brittany received her Bachelor of Science in Nursing from the University of Missouri-St. Louis, and Master of Public Health from the Brown School at Washington University in St. Louis.

You Lucky You Got A Mama is Brittany's directorial debut.
---
Producer
Shannon Sun-Higginson
Shannon Sun-Higginson is a producer and director whose work has premiered at Sundance and SXSW, and aired on PBS, Discovery Channel, Travel Channel, and CNN. From 2010-2014, she produced such television programs as NO RESERVATIONS on The Travel Channel and PARTS UNKNOWN on CNN. In 2016, she produced the political docuseries THE CONTENDERS for PBS. She is currently wrapping post production on the docuseries PHILLY D.A., which was funded by ITVS, premiered at Sundance in 2021, and is currently airing on PBS.

Her first feature documentary GTFO, about women in the video game industry, was funded on Kickstarter, premiered at SXSW 2015, and has been featured in The New York Times, LATimes, and Variety, among other major publications. Flavorwire described the film as "brutally effective — intelligent, thought-provoking, and thorough." Her second feature documentary, THE WITMANS, about a juvenile fratricide case in rural PA, premiered at the 2020 Philadelphia Film Festival, and is currently airing on the Discovery Channel.

She is currently directing two episodes for the upcoming HBO Max docuseries TAKE OUT, hosted and produced by Lisa Ling, and has recently been invited to the 2021 Sundance Producers Intensive Fellowship.
ABOUT YOUR DONATION
Women Make Movies (WMM), Inc. is a 501(c)(3) non-profit media arts organization registered with the New York Charities Bureau of New York State and accepts charitable donations on behalf of this project. Your donation will be spent by the filmmaker(s) toward the production and completion of this media project. No services or goods are provided by Women Make Movies, the filmmaker(s) or anyone else associated with this project in exchange for your charitable donation.
Your contributions are tax deductible to the fullest extent of the law, and a confirmation of your donation will be sent via email. WMM will send you an acknowledgement letter in the mail to the address listed for tax purposes.