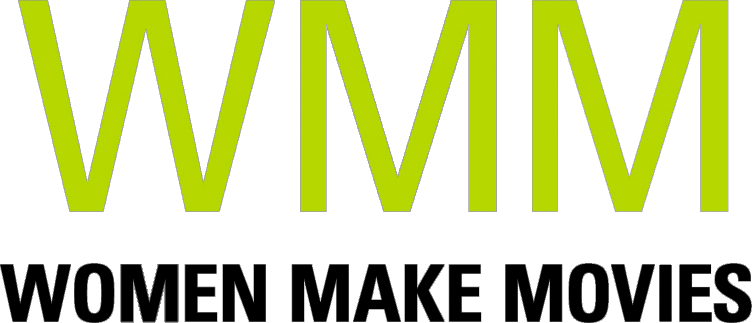 The War on Reproductive Choice: Virtual Film Series
Thank you for attending our War on Reproductive Rights Film Series, which ended July 15, 2022. Please use the links below to watch trailers, access the festival films on Kanopy and Docuseek, or to buy.
This series was launched after Supreme Court Justice Alito's draft majority opinion in Dobbs v. Jackson Women's Health Organization was leaked and re-launched with the Supreme Court decision to overturn Roe v. Wade. While the virtual series has ended, these films are still available to buy or book for screening in your community, institution, or classroom. As we grapple with the magnitude and reach of what this ruling means and will mean, this selection of films sheds light on the history of reproductive rights in the U.S. and sets forth what's at stake as abortion access is rolled back. 
Included Films
America's War on Abortion
A film by Deeyah Khan | 2020 | 75 mins
In this BAFTA award-winning film, two-time Emmy and Peabody award-winning filmmaker Deeyah Khan examines the erosion of reproductive rights in the United States. Featuring powerful accounts from activists fighting for, and against, women's right to choose, the film foregrounds the stories of those often forgotten in this 'war' who nonetheless find themselves on its frontline: impoverished women and women of color. Learn more and buy.
WATCH TRAILER
Fly So Far
Directed by Celina Escher | El Salvador | 2021 | 89 minutes
A grave warning of how far state control of women's bodies can go, FLY SO FAR follows Teodora Vásquez, who was sentenced to thirty years in a Salvadorean prison after she suffered a stillbirth. Learn more & buy.
WATCH TRAILER
Abortion Helpline, This is Lisa
A film by Barbara Attie, Janet Goldwater and Mike Attie | US | 2019 | 13 minutes
At the Philadelphia abortion helpline, counselors field nonstop calls from women and teens who are seeking to end a pregnancy but can't afford to, illustrating how economic stigma and cruel laws determine who has access to abortion in America. Learn more & buy.
WATCH TRAILER
Jane: An Abortion Service
A film by Kate Kirtz and Nell Lundy | 1996 | 58 minutes
This fascinating political look at a little-known chapter in women's history tells the story of "Jane", the Chicago-based women's health group who performed nearly 12,000 safe illegal abortions between 1969 and 1973 with no formal medical training. Learn more & buy.
WATCH CLIP
Belly of the Beast
A film by Erika Cohn, Produced by Angela Tucker, Christen Marquez, and Nicole Docta | US | 2020 | 81 minutes
Filmed over seven years with extraordinary access and intimate accounts from currently and formerly incarcerated people, this Emmy-winning documentary exposes a pattern of illegal sterilizations, modern-day eugenics and reproductive injustice in California prisons. Learn more & buy.
WATCH TRAILER
Birthright: A War Story
A film by Civia Tamarkin US | 2017 | 100 minutes
A real-life "Handmaid's Tale," this urgent documentary examines how women are being jailed, physically violated and even put at risk of dying as a radical movement tightens its grip across America. This film explores the accelerating gains of the crusade to control pregnant women and the fallout that is creating a public health crisis, turning pregnant women into criminals and challenging the constitutional protections of every woman in America. Learn more & buy.
WATCH TRAILER
62 Days
A film by Rebecca Haimowitz | US | 2017 | 29 minutes
An urgent examination of a growing trend of laws that seek to control a pregnant woman's body. It tells the story of a brain-dead pregnant woman whose family was forced to keep her on life support against their will. Marlise Muñoz had been clear about her end-of-life wishes before she suffered a pulmonary embolism and was pronounced dead: she did not want to be on mechanical support under any circumstances. But Marlise was kept alive because of a little-known law that states "a person may not withdraw or withhold life-sustaining treatment… from a pregnant patient."  Learn more & buy.
WATCH TRAILER
I Had an Abortion
A film by Gillian Aldrich and Jennifer Baumgardner | 2005 | 55 minutes
Powerful, poignant, and fiercely honest, this film tackles the taboo of women's personal stories of having an abortion. The documentary features 10 women – including famed feminist Gloria Steinem – who candidly describe experiences spanning seven decades, from the years before Roe v. Wade to the early 2000s. Filmmakers Jennifer Baumgardner (author of Manifesta: Young Women, Feminism, and the Future) and Gillian Aldrich insightfully document how changing societal pressures have affected women's choices and experiences. Learn more & buy.
With a Vengeance
A film by Lori Hiris | 1989 | 40 minutes 
This historical film offers an empowering look at the strength and breadth of the women's movement of the 1980s and the ways its battles resembled those of the 60s. Rare archival footage and interviews with early abortion rights activists, including members of Redstockings and the JANE Collective, are intercut with young women who testify to the need for multi-racial grassroots coalitions. Flo Kennedy and Byllye Avery, African American women who were early leaders for reproductive rights, make connections between racism, reproductive freedom, and healthcare for the poor. Learn more & buy.