As many of you may have already heard,  Women Make Movies and the independent film community suffered a huge loss this past week.  Michelle Materre, the Chair of the WMM Board, former staff member and long time supporter of the organization passed away.  There have been so many tributes to her, but it has taken us all a little time to send this out because it has been so sad and painful for us.  It has been particularly difficult for me as she was a dear friend and colleague for almost 40 years and played a major leadership role in developing Women Make Movies into the organization that it is today.
I was lucky enough to have hired Michelle in 1987, less than five years after I became the Executive Director of Women Make Movies. From the start, we were partners working together to turn WMM's fiscal sponsorship program into what is now: the Production Assistance Program, giving filmmakers the tailored support they need to learn, develop and grow. Michelle's generosity of spirit was, and still is, the backbone of that program, which was launched by helping Julie Dash fundraise for DAUGHTERS OF THE DUST. But Julie was just the first of hundreds, probably thousands, of filmmakers that Michelle advised, mentored, befriended, assisted and supported. Her impact on the field of independent filmmaking, and in particular her advocacy for women and BIPOC filmmakers, is enormous and structural. KJM3 Media, the company she co-founded, played a pivotal role in proving to the public what Michelle already knew: that films by Black women were commercially viable and deserved serious, critical attention. She was an organizer, programmer and curator—her brilliant series at BAMcinematek, One Way or Another: Black Women Filmmakers 1970-1991, was awarded the Film Heritage Award of 2017 by the National Society of Film Critics and acknowledged by critic Richard Brody as "The Best Repertory Series of 2017." She was beloved by all at The New School, where she was a professor and mentored countless students and a tireless advocate for creating and bringing curriculum about BIPOC filmmaking into academia.
Michelle was my very dear friend, my colleague, my trusted advisor and so much more.  Throughout all of her other endeavors, she remained an integral part of the organization and became a long-time Board member and, most recently, Board Chair. WMM is the organization it is in good part because of Michelle. She was a leader like few others: full of grace, wisdom and the joy of living. Over the past week, we have gotten emails, social media comments, and messages about the impact she had on interns and filmmakers, not to mention the reflections staff and board members have shared about the love and care she gave to all. And what she gave us at WMM and the entire independent filmmaking community will reverberate for a long time. Before she passed away Michelle told me, "We still have so much work to do." All of us at WMM pledge to keep on doing it. 
Debra Zimmerman,
WMM Executive Director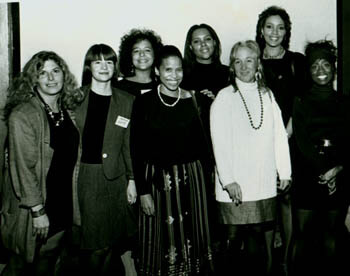 ---
For years, you have been an ever-present force on the battlefield of creating and promoting films from people of color. I met you years ago as a young woman, at my first gig in the film industry, bright eyed and bushy tailed and in awe of what you were doing at KJM3. Your embrace of me then is what I know is your legacy. You were warm, inviting, helpful and supportive. And you remained that way until the last. Even if time went by between us seeing each other, it was as if no time had passed when we reconnected at some event or screening, seared together by mutual friends and passions. It has been my honor to know you and to serve side by side you on the board of WMM. Eternally grateful for the scheduled interactions that lovingly forced us together these last years, so that I could selfishly hear you laugh, get some advice or just bask in your presence. I know heaven is brighter and whatever cinema they have up there is well-programmed with amazing gems lovingly curated by the best there ever was. I love and miss you always, Kisha 
Kisha Cameron, Board Member 
Film & TV Producer
---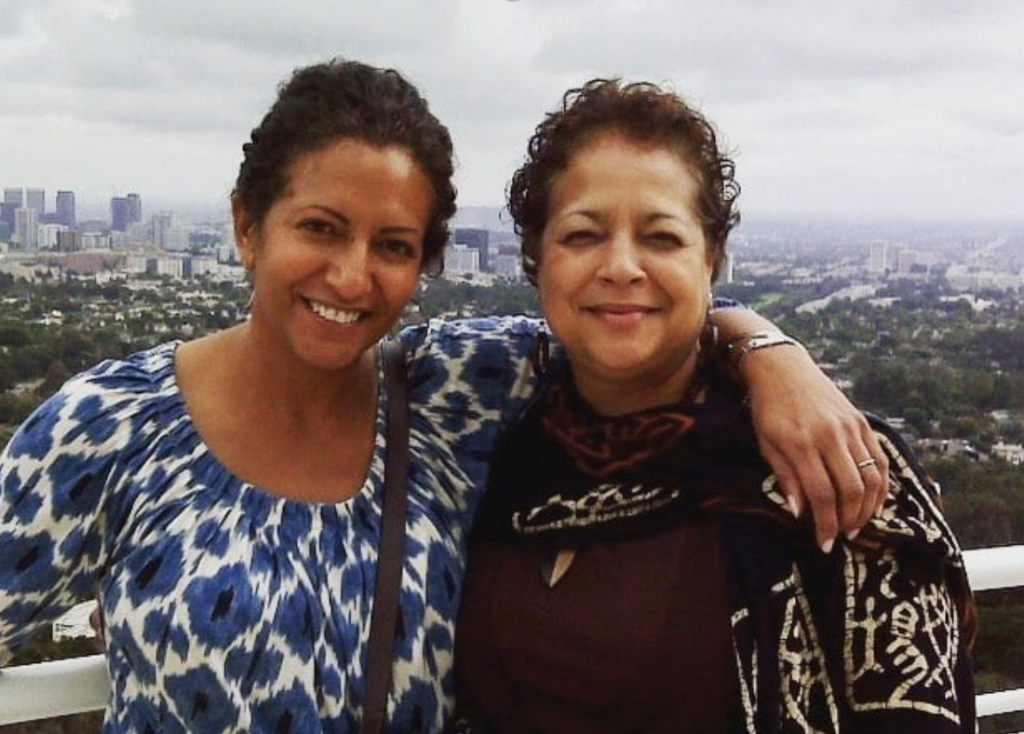 "Our crown has already been bought and paid for. All you have to do is wear it."- James Baldwin
I believe that Michelle lived and embodied these words from visionary writer James Baldwin. She loved his writings and was inspired by them.
A beacon of hope and light, she warmly and enthusiastically welcomed and lifted so many who worked or desired to work with film, in any capacity. She was always there to lend a hand or share an encouraging word. With inimitable grace, our beloved Michelle wore her crown well.  My deepest condolences to all who knew her and loved her.  
Neyda Martinez, Board Member 
Film Producer, Associate Professor at The New School
---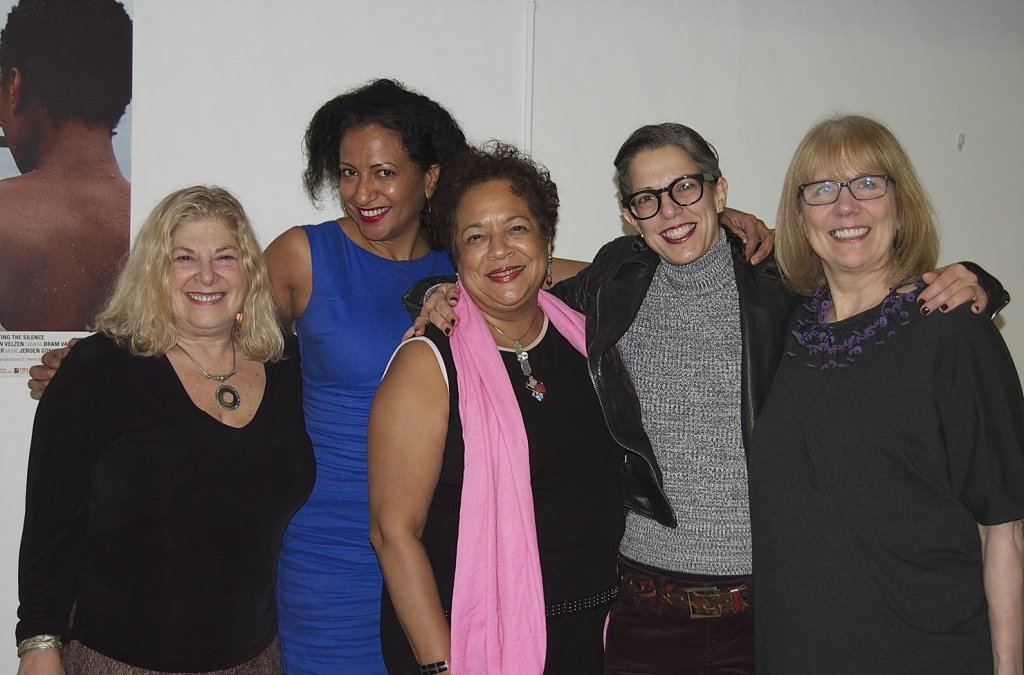 I cannot believe that beautiful brilliant Michelle Materre has left us.
It is rare in film for such a prescient and serious talent scout to not center herself and her talents But she never saw herself as separate from the power she built in the collective. 
Time and again, I saw her weave and re-weave magic combinations  of people and talent and love. She gave us the most unbelievable gifts 
In a strictly professional context her exceptional curation and academic scholarship were of essential importance. Transcendent Curated programs filled with discovery and surprise, human-centered but smart-as-hell panels that continually elevated the form.  
But it is-her work as a friend and mentor  where the gaping hole is most acute. She continually, and with extraordinary insight and care, repaired the deepest damage the "industry" wrought on the individual.  
She always SAW each of us and our best self in the same moment. She believed in us all so that we could reach past damage, insecurities, and our doubts to be something BETTER, to build communities of care that made each of us greater than the sum of our parts. 
She was a radiant radiant force. Her smile was a thousand watt sun/ She was: So. Damn. Important. This is gutting. 
Esther Robinson, Board Member 
Film Director, Founder of ArtHome

---
I cannot wrap my head around the fact that someone with such beautiful sparkling eyes … someone so kind … someone so giving and smart has left us. While I am glad Michelle is no longer in pain, she left a gaping hole in our hearts.
Tina DiFeliciantonio, WMM Board Member
Director, Producer, Co-Owner, Naked Eye Productions Ltd
---
It was such a privilege to work with Michelle on the WMM staff and then much later on the board. She was so generous and vital. Michelle, Robin Vachal, and I all went to work at Women Make Movies around the same time in late 80s, and she and Debra Zimmerman modeled everything we wanted to be and do in this field. I have been so lucky to work with Michelle and other amazing women on the board this past decade. Love you all — and Michelle, we love, and miss, and honor you always! 
Patricia White, Board Member 
Professor of Film and Media Studies at Swarthmore College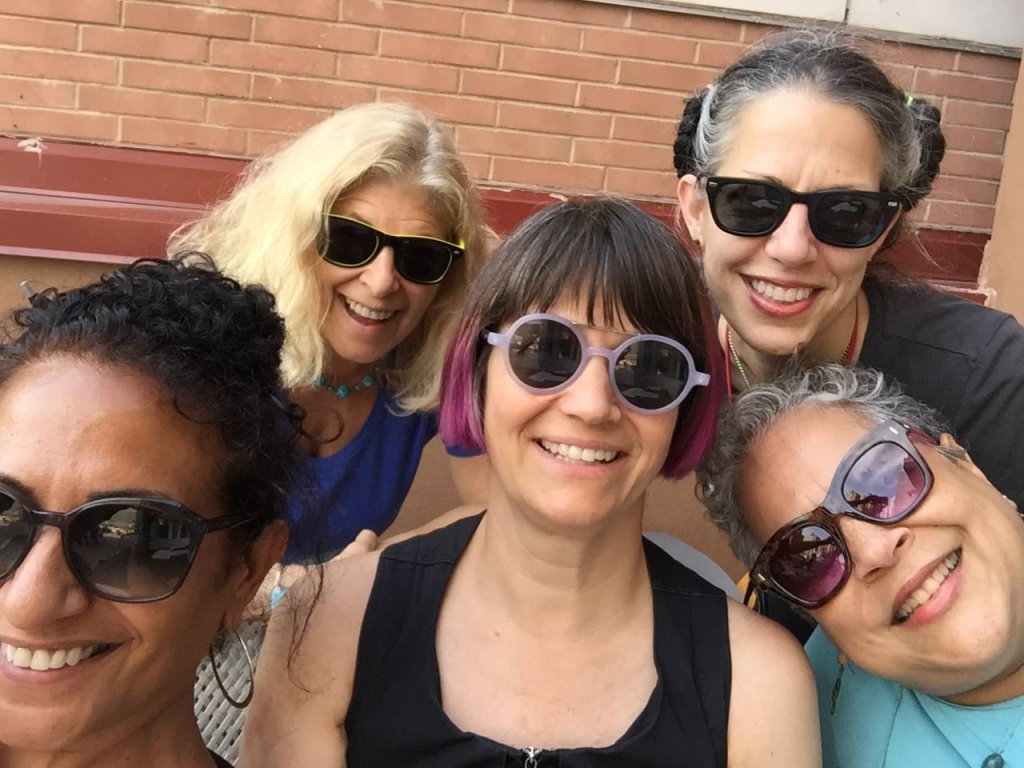 Michelle Materre Memorial Service – May 12, 2022 from Savanna Washington on Vimeo.
---

Read more tributes to Michelle Materre below: 
Always Tilting to Greet the Sun: Remembering Michelle Materre from IDA 
Remembering Michelle Materre, Associate Professor of Media Studies and Film from The New School 
In Memoriam: Michelle Materre from NYWIFT 
Remembering Michelle Materre from the Jacob Burns Film Center