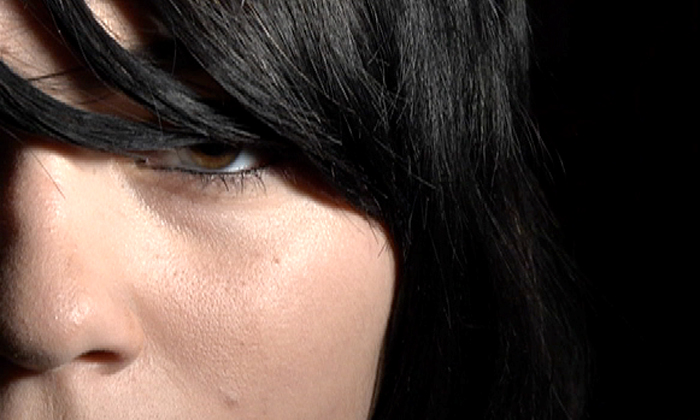 Arresting Ana
Anorexia Online
US/France | 2009 | 25 minutes | Color | DVD | French | English subtitles | Order No. 09994
SYNOPSIS
Sarah, a French college student runs a "pro-Ana" blog, part of a global online community of young women sharing tips on living with anorexia. Valerie Boyer is a passionate French National Assembly legislator proposing a groundbreaking bill to ban these online forums, issuing hefty fines and two-year prison sentences to their members. Eye-opening and extremely timely, ARRESTING ANA is the first film on a burgeoning movement promoting self-starvation. Pro-Ana websites are in countries around the world, but France is the first to suggest regulating them. Combining in-depth interviews of medical and academic experts with video diaries by Sarah— for whom "Ana", short for anorexia, is a support system, friend, and motivation to stay alive—ARRESTING ANA offers unprecedented access into anorexia's hidden underground while seeking effective solutions to ending this serious disease. This well-made documentary, which features an engrossing soundtrack and pro-Ana sites' shocking quotes and images, is crucial for students and teachers of media studies. It also provides important insight for psychologists, social workers, sociologists, and educators on who controls women's body issues, how young people interpret eating disorders today, and how legal and free-speech issues are contested in a new media landscape.
PRESS
"Informative about how the internet has become a 'player' in the eating disorder arena…An effective discussion starter for classroom lectures or educational events."
"Offers a thought-provoking firsthand account of the meaning that those with the illness find on Pro-Ana blogs and websites…[Also,] raises the universal question of whether personal well-being can be legislated."
"Compellingly presents the struggles that anorexia nervosa embroils people in – from those with the disease, to legislators and parents, and to health care professionals who are concerned for their patients."
"A powerful and creative statement about the universal message regarding body image that is passed on to the young women of the world."
"Very timely and relevant…. a must see and much-needed film."
SCREENING HIGHLIGHTS AND AWARDS
Hot Springs Documentary Film Festival, Margaret and Will Hearst Prize for Documentary Excellence
Mill Valley Film Festival
DocuWest
Femmes en Resistance
Big Sky Documentary Film Festival
Newburyport Documentary Film Festival
ABOUT FILMMAKER(S)
Lucie Schwartz
Lucie is a journalist and documentary filmmaker with a strong background in television production and international reporting. She has lived in Belgium, France, Italy, and has reported in France and in India.

She directed, produced and edited Arresting Ana, a documentary about the potential criminalization of the Pro-Ana movement in France, for which she received the 2009 Margaret and Will Hearst Prize for Documentary Excellence, an IDA Documentary Award Nomination, and a Student Academy Award Nomination. A short version of the film aired on PBS and the full-length version of the film is currently being distributed by Women Make Movies.

Lucie currently lives in Los Angeles, where she has worked on a variety of different projects for both television and the web. She's worked on the Emmy-nominated TV shows Recipe Rehab and Judge Judy, as well as TLC's Something Borrowed, Something New. Documentary projects include A Whisper to a Roar and Yahoo! News Remake America.

Before moving to California, she worked as an associate producer for Court TV (now TruTV) in New York City. In San Francisco, Lucie worked in the documentary unit at Lucasfilm. She also produced segments of two hour-long documentaries for MSNBC, Sex Slaves in the Suburbs about domestic sex trafficking, and Boosting for Billions about organized retail crime.

Lucie holds a bachelor's degree in broadcast journalism from New York University and a master's degree in journalism and documentary filmmaking from UC Berkeley. (8/14)
YOU MIGHT ALSO BE INTERESTED IN
Girl Power: All Dolled Up
This thought-provoking short film examines the notion that "girl power" has been co opted by commerce to create a feminist construct that is ultimately damaging to girls' identity and development. In a range of diverse, revealing interviews with girls as young as seven, we witness the power of the popular media in developing brand loyalty and image self-consciousness. Complementing the girls' testimony are numerous pop culture examples, as well as academics illuminating how the concept of girl power has been used to bring in big money by focusing on appearance. From Dora the Explorer's grooming aids to Disney's Princesses line to the highly sexualized Bratz dolls, the message is clear: girl power means being attractive. As one particularly astute young interviewee puts it, "Somewhere along the way girls get the idea 'okay, I'm supposed to look hot every time I leave my house.'" GIRL POWER is critical viewing for women's studies, advertising and mass communications courses, educators or anyone who works with young girls.
Learn more
Learning to Swallow
Learning to Swallow is an intimate, haunting and ultimately empowering portrait of a bipolar artist's courageous and successful attempt to rebuild her life after a suicide attempt destroys her digestive system. Patsy Desmond, a charismatic, emerging artist and "it girl" seemingly had it all: admiring friends and lovers, a prestigious work assignment with an internationally renowned artist in New York City and the potential to successfully realize her dreams in the art world. Yet in spite of this, Patsy struggled in an ongoing battle with bipolar disorder. An eventual failed suicide attempt leaves Patsy unable to swallow and in a battle for her life both emotionally and physically. Over four rocky years, we follow Patsy as she struggles to accept her physical condition, overcome addiction and learns to deal with the life she now faces: recovery and healing. Her inability to eat and her emotional state transform her artistic voice in the process. Filmmaker Danielle Beverly (OLD SOUTH) captures Patsy's raw honesty and wit even as she becomes increasingly frail. By the end of the film, hope and an undying spirit prevail. Patsy renews her pact with art and life. Required viewing for psychology courses and studies around mental health.
Learn more
Shopping Cart