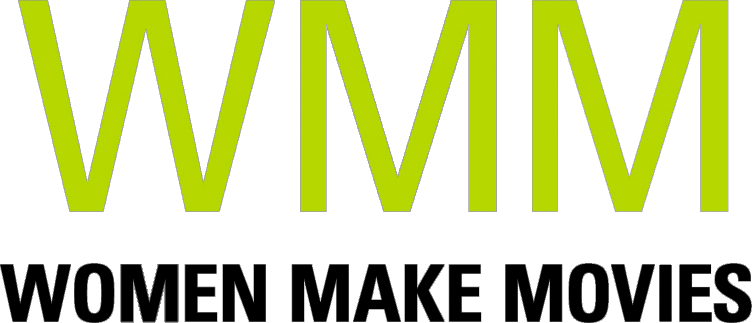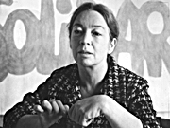 1984 | 109 minutes | Color | 16mm/DVD | Order No. 99094
SYNOPSIS
When denied visas to shoot in Poland, a filmmaker, steeped in the documentary traditions of the left, decides to construct her film in New York City. Over the barest bones of documentary footage she drapes dramatic reenactments of Solidarity texts, formal vignettes and swatches of soap opera to engage the audience in her personal definition of the Polish struggle. A deft dismemberment of documentary truth, from the director of WAITING FOR THE MOON. Made in collaboration with Susan Delson, Mark Magill and Andrzej Tymowski.
PRESS
"Plays at the boundaries between documentary and fiction, reflexiveness and representation, sex and politics, sophistication and naiveté, earnestness and irony."
SCREENING HIGHLIGHTS AND AWARDS
Filmex, Los Angeles
Mannheim Film Festival
Taipei International Film Exhibition
US Film Festival
ABOUT FILMMAKER(S)
Jill Godmilow has earned a substantial reputation as a film director whose work varies in form from documentary to speculative historical fictions to recreation. In 1974, Godmilow co-directed with folk singer Judy Collins, Antonia: A Portrait of the Woman, which was the first independently produced American documentary to enjoy extensive theatrical exhibition in the US, broadcast in 11 countries, an Academy Award nomination and the NY Film Critics "Best Documentary" award. Her 1984 Far From Poland, on the Polish Solidarity movement, broke new ground in the documentary genre with its deconstructive approach and fact/fiction juxtapositions. Her feminist "fiction", Waiting for the Moon, about Gertrude Stein, won 1st prize at Sundance and enjoyed extensive theatrical distribution. What Farocki Taught, 1998, contains a perfect replica of Harun Farocki's astute 1969 black and white German film, Inextinguishable Fire, about the production of Napalm B by Dow Chemical. In 2001 she released a three disc DVD, Lear'87 Archive (Condensed) on the work of the renown theatrical collective, Mabou Mines, in rehearsals on a gender-reversed production of "King Lear". She is currently working on a film about the appearance and use of animals in the cinema. Godmilow teaches filmmaking and critical courses at the University of Notre Dame. (09/09)
Subject Areas
RELATED LINKS
YOU MIGHT ALSO BE INTERESTED IN
Siberian Love
In rural Siberia, romantic expectations are traditional and practical. The man is the head of the household. The woman takes care of the housekeeping and the children. But filmmaker Olga Delane doesn't agree. While she was born in this small Siberian village, as a teenager she migrated to Berlin with her family, and 20 years of living in Germany has changed her expectations. SIBERIAN LOVE follows Delane home to her community of birth, where she interviews family and neighbors about their lives and relationships. Amusing and moving, this elegant film paints a picture of a world completely outside of technology, a hard-farming community where life is hard and marriage is sometimes unhappy—but where there are also unexpected paths to joy and family togetherness. Through clashing ideals of modern and traditional womanhood, SIBERIAN LOVE is a fascinating study of a country little known in the US and of a rural community that raises questions about domesticity, gender expectations, domestic abuse, childcare, and romance. Excellent for anthropology, women's studies, sociology, Russian and Eastern European Studies.
Learn more
Shopping Cart