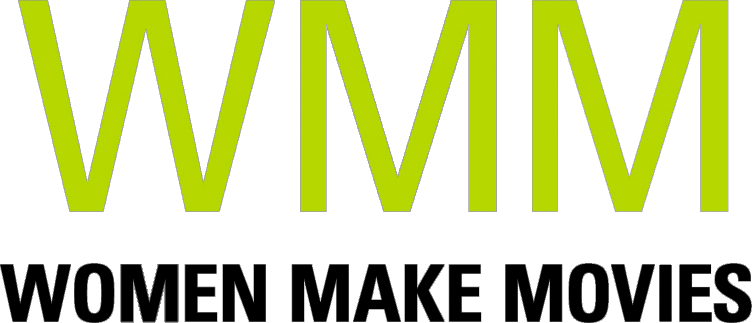 1999 | 222 minutes | Color | VHS | Order No. 01728
SYNOPSIS
Produced by Brenda Parkerson, GIRLS AROUND THE WORLD is a collection of six extraordinary documentaries that examine the hopes, dreams and worldviews of a diverse group of 17-year-old girls from across the globe. This multidimensional series provides a critical cross-cultural perspective into the lives of young women, the concerns they share and the difficult decisions they face as they transition into adulthood. A compelling snapshot of global girlhood, GIRLS AROUND THE WORLD introduces young American women to the social and economic reality that shapes, and sometimes limits, the goals of their counterparts in the world.

ANNA FROM BENIN (Monique Phoba, Benin) One of 31 children, Anna struggles to remain a normal teen and still fulfill her family's high expectations, after she accepts a prestigious scholarship to study music in France.

DAUGHTERS OF WAR (Maria Barea, Peru) The effects of war, drugs and poverty on a generation of youth in Peru is seen through Gabriela, the leader of a girl gang and mother of a 7 month old daughter.

HEAVEN AND EARTH (Pascale Schmidt, Germany) Unlike other teens, Ramona chooses to follow a religious path and leave behind the freedoms enjoyed by youth her age in modern-day Munich.

FRONTIER (Kaija Jurikkala, Finland) On a small, isolated farm near the Russian border, Tarja is forced to make the painful decision to leave her childhood home in order to pursue greater opportunities.

DON'T ASK WHY (Sabiha Sumar, Pakistan) Anousheh, a spirited and independent-minded Pakistani teen, attempts to realize her dreams while confronting the expectations of her religion and culture.

NIGHT GIRL (Yingli Ma, China) *A striking picture of contemporary China, Night Girl presents the poignant story of Han Lin, a 17 year old prematurely made to enter into the workforce as a Go-Go dancer to help ease her family's economic burdens.

*May be inappropriate for audiences under 17.
PRESS
"I could see parts of my own story in these stories: girls looking endlessly at themselves in the mirror hoping to change what they see, losing themselves in loud music, and struggling to find themselves in a world which is so often harsh and controlling. 'Girls Around the World' lets me travel through the universal journey with girls--similar and different to me. "
"Creates a crucial lens on the varieties of young women's lives--their fears and dreams, constraints and yearnings. Their stories of parental expectation, religious tradition, fantasy yet criticism of marriage, longing for home and safety, search for newness and excitement, are totally compelling and human."
"These filmed portraits of young women living their lives in Pakistan, Peru, Finland and Germany are often vivid, giving the viewer a rare opportunity to open a window into their cultures. They are each fascinating, sometimes deeply moving."
"'Heaven and Earth' provides a rare look at one girls' spiritual search for a religious identity in the modern world. The video's simple and quiet style belies its complexity."
SCREENING HIGHLIGHTS AND AWARDS
International Public Television Conference (INPUT)
Mumbai (Bombay) Documentary Film Festival
Munich Documentary Film Festival
Sheffield Documentary Film Festival
ABOUT FILMMAKER(S)
Kaija Jurikkala
Graduate of the Film Academy of Finland, Kaija Jurikkala has made a name for herself as a director of films about and for young people. Her credits include numerous short and feature films and a documentary series about Finnish youth. Her feature film, ROSA WAS HERE won numerous awards in Finland. Her work has been particurlarly praised for its sensitivity towards young people. She is known for her ability to understand and convey the point of view of youths. (09/09)
Maria Barea
Maria Barea was born in 1943 in Chancay, Peru. For over 20 years, she has worked as an actor, director and producer of films. In 1982 she co-founded teh film group Chaski with which she has made the films Gregorio and Miss Universum en el Peru. In 1989, she co-founded the women's film group 'WARMI Cine y Video', with which she produces and directs documentaries. Her films include, Mujeres del Planeta(1982), Andahuaylas - suenen las campanas. Andahuaylas - cuidad hermana (1987), Porcon (1989/92), Porque queria estudiar (1990), Barro y Bambu (1991), Antuca (1992). (09/09)
Monique Mbeka Phoba
Originally from the Democratic Republic of Congo, Monique has lived in France and Belgium and is currently based in Benin. Monique studied International Business at the Free University of Brussels during her undergraduate career and has a Master's degree in commercial sciences. Her thesis drew a comparison of African and European television. During and after her studies, she worked as a freelance journalist for radio and newspapers, specializing in cultural and historical issues, as well as African audiovisual production.

She is the director of six documentaries. Her films have been the recipients of numerous awards, including European Council, FESPACO, and Vue d'Afriques. Phoba has since created Lagunimages TV and Documentary Film Festival. (08/12)
Pascale Schmidt
Filmmaker Pascale Schmidt studied philosophy, psychology, and communications before being accepted into Munich's Television and Film School. She studied directing at the school until 1989, when she finally began work as a producer, director, and screenwriter. She produced her first feature documentary, PLAYING IT SAFE, for ZDF in 1990. Schmidt is also well-known for another of her feature documentaries, THE SKY KISSES MOUNTAINS, which earned Schmidt a Grimme Prize, the most prestigious award for television works in Germany. (10/09)
Sabiha Sumar
Sabiha Sumar is a Pakistani filmmaker.

Born in Karachi, Sabiha Sumar studied Filmmaking and Political Science at Sarah Lawrence College in New York from 1980–83 and then read History and Political Thought at Cambridge University.

As an independent filmmaker, Sabiha Sumar has earned much acclaim for her films, which deal with political and social issues such as the effects of religious fundamentalism on society, and especially on women. Her first feature film, 'Silent Waters (Khamosh Pani)' has played in film festivals around the world. Silent Waters won the Golden Leopard award at the Locarno International Film Festival in 2003. Sabiha's first documentary, Who Will Cast the First Stone, about three women in prison in Pakistan under Islamic law won the Golden Gate Award at the San Francisco Film Festival in 1998. Her documentary films include Don't Ask Why (1999), For a Place under the Heavens (2003), On the Roofs of Delhi (2007), and Dinner with the President (2007).

Who Will Cast the First Stone led to the quashing of death-by-stoning sentence for Shahida Parveen, accused of adultery, while For a Place under the Heavens kicked off a critical debate on women wearing the hijab in the Muslim World. (8/14)
Yingli Ma
Yingli Ma, born in 1965, is from an ordinary Chinese family, whose everyday life provides insight into China's changing society. She studied film at the German Film and Television School in Berlin, Germany (DFFB). Her short film Ein Schweigsamer Somer and her graduate film Days of Miandi have also been broadcast by 3sat. In 1998, she made the ZDF documentary Bye, Bye - Hello, and has since been the production manager for the documentary Trip to Asia: The Quest for Harmony and the writer for Summer Palace. (7/12)
YOU MIGHT ALSO BE INTERESTED IN
I Am a Girl
There is a group of people in the world today who are more persecuted than anyone else, but they are not political or religious activists. They are girls. Being born a girl means you are more likely to be subjected to violence, disease, poverty and disadvantage than any other group on Earth. In I AM A GIRL, we meet 14-year-old Kimsey from Cambodia, forced to sell her virginity at 12; Aziza from Afghanistan, who will be shot if she goes to school; Breani, a teen living in a ghetto of NYC and dreaming of stardom; Katie from Australia, who is recovering from a suicide attempt; Habiba from Cameroon, betrothed to a man 20 years her senior; and Manu from Papua New Guinea, about to become a mother at 14 following her first sexual encounter. As they come of age in the way their culture dictates, we see remarkable heart-warming stories of resilience, bravery and humor. Nominated for four Australian Academy Awards including Best Documentary and Best Director, I AM A GIRL is an inspirational feature length documentary that paints a clear picture of the reality of what it means to be a girl in the 21st century. I AM A GIRL provides practical and ready-to-use resources for educators to address human rights and social justice issues affecting girls in the classroom. Girl Be Heard Education Guides for I AM A GIRL are three units of 25 total lesson plans aligned with US Common Core Curriculum (grades 9-12), to provide a practical and ready-to-use resource for teachers to address human rights and social justice issues affecting girls around the world. Girl Be Heard Education Guides for I AM A GIRL help teachers bring important human rights topics and a future of gender equality to the classroom. For more information, go to:
http://girlbeheard.org/i-am-a-girl-education-guides.
Learn more
Shopping Cart