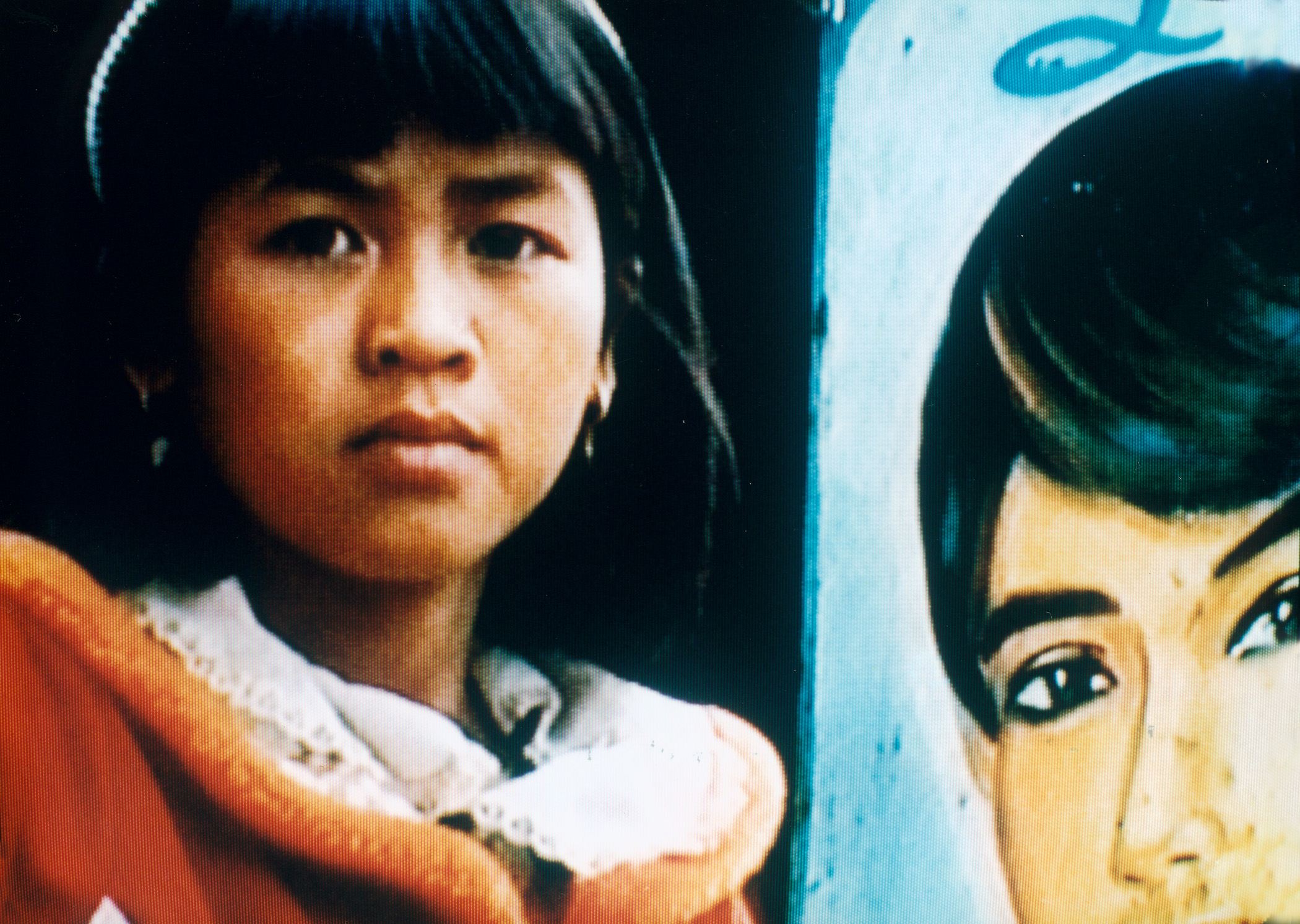 2002 | 35 minutes | Color | DVD | Vietnamese | Order No. 05866
SYNOPSIS
HEAVEN'S CROSSROAD traces an impressionistic journey through Vietnam exploring the nuances and complexities of "looking" cross-culturally. Structured in a series of observational yet stylized vignettes, this visually driven experimental documentary investigates shifting relationships of voyeurism and intimacy, while linking the observer with the observed. Takesue's mesmerizing cinematography captures sweeping country landscapes and cities in motion, provoking questions about what it means to truly see another culture. HEAVEN'S CROSSROAD charts a singular journey yet it also explores common desires which surface through travel: the desire to be transported to another place; to communicate beyond language; the desire to arrest time and repossess a moment, a glance, a feeling, an encounter—transforming mundane events into moments of surprising beauty and an utterly new way of seeing.
PRESS
"A treasure...A lyric travelogue."
"An extended mediation on the nature of sight...recalls nothing so much as the travel diary of a master poet."
"Delivers a beautiful panoply of people, places, colors, languages and sounds from contemporary nothern Vietnam...would serve well in courses in anthropology, film studies, Southeast Asian studies and other fields moving beyond the older conceits of cross-cultural communication."
"A visual and sensory feast of contrasts, of movement and stillness, travelling and homecoming...a journey to Vietnam like no other."
SCREENING HIGHLIGHTS AND AWARDS
Vancouver International Film Festival
Mill Valley Film Festival
Rotterdam International Film Festival
Thessaloniki International Film Festival
Slamdance Film Festival- Spirit of Slamdance Award
Philadelphia Festival of World Cinema- Best Documentary
Black Maria Film & Video Festival- Juror's Choice Award
Locarno International Film Festival
Calgary International Film Festival
Portland Institute of Contemporary Art
ABOUT FILMMAKER(S)
Kimi Takesue
In 2005 Takesue received a John Simon Guggenheim Fellowship in Film. Other honors include a Rockefeller Media Arts Fellowship, two artist fellowships from the New York Foundation in the Arts, an Eastman Kodak Cinematography Fellowship, and grants from the Independent Television Service (ITVS), Ford Foundation, Pennsylvania Council on the Arts, New York State Council on the Arts, National Asian American Telecommunications Association, The Arts Council of England and artist fellowships at Yaddo Artist Colony and the MacDowell Colony.

Takesue's feature-length Ugandan documentary, Where Are You Taking Me?, was commissioned by the Rotterdam International Film Festival and premiered at the festival, followed by screenings in dozens of venues including MoMA's Documentary Fortnight, the Los Angles Film Festival, and festivals in Sweden, Switzerland, Italy, Uganda, Poland, Portugal and India. In 2012 Where Are You Taking Me? was theatrically released by Icarus Films, was a Critics' Pick by Time Out-New York and LA Weekly and was described by The New York Times as, "Fascinating...an unusual, visually rich visit to the nation."

Her 2011 narrative short That Which Once Was, commissioned by the Independent Television Service (ITVS), explores the plight of environmental refugees and premiered at the SXSW Film Festival. The film received the Futurestates Audience Award and has screened at festivals from Korea to Copenhagen.

Raised in Hawai'i and Massachusetts, Takesue received a B.A. from Oberlin College and an M.F.A. from Temple University. Before coming to Rutgers-Newark, Takesue was Assistant Professor in the Film Program at Syracuse University. She currently teaches introductory and advanced video production courses in documentary and narrative, as well as film studies as an assistant professor at Rutgers-Newark University. (8/14)
Shopping Cart