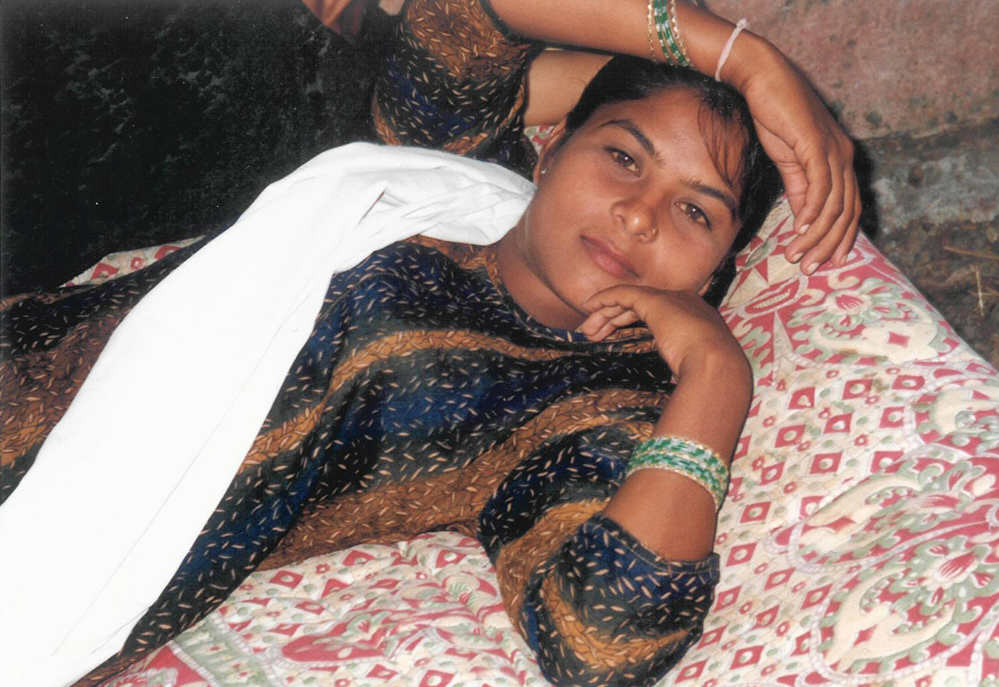 India/US | 2005 | 71 minutes | Color/BW | DVD | Hindi | Subtitled | Order No. 05870
SYNOPSIS
This provocative coming-of-age film chronicles the story of a bold young woman born into the Bachara community in Central India – the last hold-out of a tradition that started with India's ancient palace courtesans and now survives with the sanctioned prostitution of every Bachara family's oldest girl. Guddi, Shana and their neighbor Sungita serve a daily stream of roadside truckers to support their families. Their work as prostitutes forms the core of the local economy, but their contemporary ideas about freedom of choice, gender and self-determination slowly intrude on the Bachara way of life. HIGHWAY COURTESANS follows Guddi from the ages of 16 through 23 as she turns her world upside down, incurring the wrath of her fathers and brother as she struggles with tradition, family and love in hopes of realizing her dreams. In probing beyond the surface of a world of paradoxes, HIGHWAY COURTESANS resists easy moralizing and reveals the very real costs – financial, social and personal – for breaking with tradition. As a community hangs in the balance between traditional and contemporary values, this gripping documentary raises universal questions about sex, the roles of women, and the right of one culture to judge another.
PRESS
"Timeless in its observations"
"Candid interviews with the subjects are impressive."
"Extraordinary documentary... fair-minded portraits"
"Far from the altogether downbeat experience you'd expect."
"Compelling and illuminating"
"Courtesans' poignant, provocative...Brabbee's view is respectful. Despite the girls' nearly hopeless situation, she portrays them as hopeful, strong and surprisingly optimistic...."
"15 films to watch from IDFA 2004..."
"The prostitutes of Mystelle Brabbée's Highway Courtesans hold the audience enchanted with their strong characters and beautiful souls in the face of unfortunate circumstances..."
"****(four stars)…[a] thoughtful and sure-handed documentary... We follow Guddi for several years and learn about life in "the profession" and the extraordinary challenges she faces in leaving it… Finding ways to be ordinary in their world must take extraordinary courage."
"Intriguing subject and revealing interviews…"
"****(4 stars) Critics' Choice. Recommended"
"ABSORBING, touching and sometimes enraging."
"* * * (3 stars) "
"…an incisive examination of a prostitution caste in India...."
"... a remarkable piece of ethnographic work."
"Brabbee's intelligent documentary…represent(s) the latest achievements in Asian and Asian American filmmaking."
"Highly Recommended...Excellent…Uniquely presents the clash among the strong roots of family tradition, the social problems of prostitution, and the issues surrounding modernization of the Indian society."
SCREENING HIGHLIGHTS AND AWARDS
Galway Film Fleadh, Best Feature Documentary
Chicago Int'l FF, President's Jury Award
Singapore International Film Festival
Belgrade Film Festival
Women's Film Festival in Seoul
Tekfestival 2005, Rome
Jackson Hole Film Festival
Kino Movie Eye Film Festival
Seattle Documentary Film Festival
Rio De Janiero Film Festival
Zagreb Film Festival
Cardiff Screen Festival
South by Southwest Film Festival, US Premiere
International Women's Film Festival
Seattle Independent So. Asian Film Festival
Jakarta International Film Festival
"Stranger than Fiction", IFC Center
Adelaide Film Festival
IFP Market Best of Fest, Berlinale Market
Indo-American Art Council Film Festival
Monteal Human Rights Film Festival
ABOUT FILMMAKER(S)
Mystelle Brabbee
Mystelle Brabbee has been with the Nantucket Film Festival since its inception in 1996. She currently holds the position of Artistic Director and previously held the title of Film Program Director. As the Artistic Director she is responsible for the creative path of the Festival and oversees a staff of ten that are responsible as a team for all programming elements.

She worked on the documentary film titled HIGHWAY COURTESANS starting in 1995 and was a recipient of the Soros Documentary Fund. In 2000, Brabbee was Director of Acquisitions for article27, a London based firm known for obtaining rights to independent niche films, and syndicating them to Internet portals and video-on-demand providers. Brabbee assisted in acquiring more than 200 films, documentaries and children's programs that fell outside of mainstream markets. Mystelle Brabbee is a 1993 B.F.A. graduate of New York University's Tisch School of the Arts. (07/12)
YOU MIGHT ALSO BE INTERESTED IN
Shopping Cart