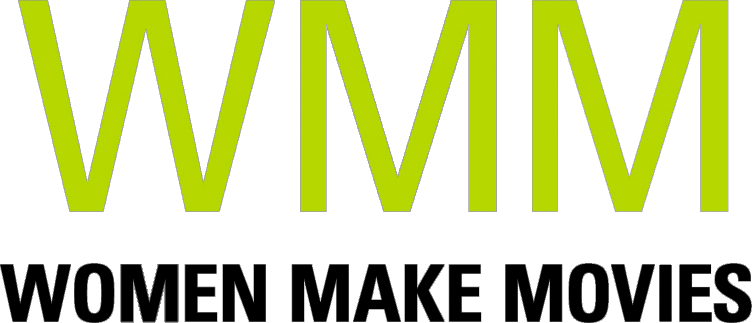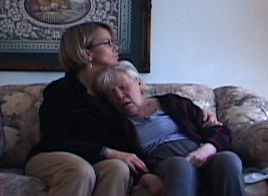 Quick Brown Fox: An Alzheimer's Story
2004 | 57 minutes | Color | DVD | Order No. 05851
SYNOPSIS
Who are you if you can't remember who you are? Ann Hedreen's mother started showing symptoms of Alzheimer's disease at the barely-old age of 60. Though it started with small signs—forgetting what she was doing and losing her way home—the irreversible disease would change her and her family's lives forever. Emmy-nominated QUICK BROWN FOX combines their moving personal journey with an insightful look at the science and politics of Alzheimer's—a disease that now affects more than 18 million people worldwide.

Devastated and angry about her mother's decline, Hedreen began an uncompomising pursuit of information about possible causes and cures, volunteering as a long-term test subject at an Alzheimer's research center in Washington and interviewing prominent doctors and researchers to gain insight into the politics of funding and stem-cell research. Interweaving these experiences with Super 8 home movies, 1950s medical films and heartbreaking interviews with her family, Hedreen's film bravely confronts the disease that has mangled the mind of her once brainy mom, and raises profound questions about the importance of memories in defining ourselves.
PRESS
"Three and a half Stars. Recommended."
"Highly Recommended. Almost any video collection would benefit from the addition of this film. Anyone with a family member or friend suffering from this disease will find this informative, and those wanting to know more about Alzheimers will not be disappointed. This is an informative, thought provoking video which will linger long in any viewer's mind."
"An important film for our parents, for ourselves and for all those who stand in the path of this terrible disease."
"Elegiac, heartbreaking, and unrelentingly honest… the history of a life and a family and not a disease."
"Imaginatively and beautifully filmed… alternately sad, frightening, humorous and hopeful… shows the value of loving family ties in confronting the thief of memory."
"Intelligently and articulately put together, with irony and laughter and love."
"QUICK BROWN FOX interrogates memory, loss, identity, and love...[the filmmakers] have with great sensitivity created a film that allows us to perceive and challenge the contemporary cultural fantasy of a stable identity located in an isolated self."
"Poignant, occasionally humorous…attention-grabbing visuals celebrate the life of Arlene, a once-vibrant writer and English teacher."
SCREENING HIGHLIGHTS AND AWARDS
Broadcast on PBS & Nominated for a Regional Emmy
Nell Shipman Award for Best Doc, WIF, Seattle
Broadcast on YLE-TV, Finland
Northwest Film Forum
UNIFEM Through Women's Eyes Film Festival
ABOUT FILMMAKER(S)
Ann Hedreen
Ann Hedreen is a writer, filmmaker, teacher and voice of the radio podcast and blog, "The Restless Nest." She and her husband Rustin Thompson own White Noise Productions. Together, they have made more than 100 films, many of which have been seen on PBS and other TV stations all over the world and some of which have won Emmys and other awards. They have two grown-up children and live in south Seattle.

Ann has an MFA from Goddard College and is an alumna of the Hedgebrook center for women writers. Her work has been published in Seattle Metropolitan Magazine and many more. She earned her B.A. at Wellesley College and began her career at the City News Bureau of Chicago.

Ann speaks and writes frequently about Alzheimer's disease and has volunteered as a control subject for many Alzheimer's studies. So far, she's undergone five spinal taps for the cause.

Arlene was a twice-divorced, once-widowed copper miner's daughter who raised six kids singlehandedly and got her bachelor's and master's degree at forty so she could support her family. In her late fifties, she started showing signs of Alzheimer's disease, and in the two decades that followed; her children were forced to stand helplessly by as their mother's once-beautiful brain slowly unraveled.

In this poignant memoir, Ann Hedreen gives shattering insight into what it is to watch your mother-a woman you once thought of as invincible-begin to disappear. From Seattle to Haiti to the mine-gouged Finntown neighborhood in Butte, Montana where Arlene was born and raised, HER BEAUTIFUL BRAIN tells the heartbreaking story of a daughter's love for a mother lost in the wilderness of an unpredictable and harrowing illness. (8/14)
Rustin Thompson
Rustin Thompson is an independent filmmaker with more than 25 years experience as a director, cameraman, editor, and writer. In addition to making documentaries and short films, he worked for more than ten years as a freelance CBS cameraman and has years of experience shooting in third world locations, including Bangladesh, Haiti, Guatemala, and North Korea. He is also a freelance film critic and host of the alt-country show Roadsongs for Seattle radio station KBCS-FM, 91.3, and is a frequent contributor to Moviemaker magazine. Rustin is a graduate of the University of Washington. (09/09)
Shopping Cart