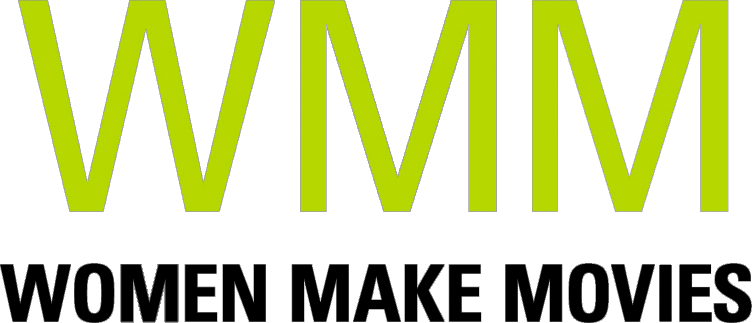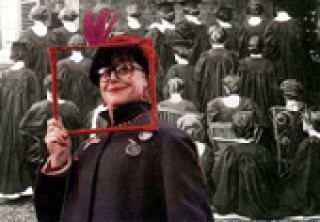 1987 | 59 minutes | 16mm/VHS | Order No. 99076
SYNOPSIS
Like our own children's game, Chutes and Ladders, the story of women's education has always been one step forward, two steps back. In this creative documentary, a fictional woman detective acts as our guide to the history of women's education in Australia, one surprisingly like our own. Featuring interviews with ten women (including Anne Summers, the editor of MS. Magazine) aged sixteen to ninety-four, SNAKES AND LADDERS combines personal memories with historical detail, analyses and clever animated sequences to begin to fill in a missing story of women's determination and vision. A significant addition to curricula in Women's Studies, History and Education.
SCREENING HIGHLIGHTS AND AWARDS
Women in the Director's Chair
Films de Femmes, Creteil, France
Sydney Film Festival
Mannheim Film Festival
ABOUT FILMMAKER(S)
Trish FitzSimons is a documentary film-maker, who also has research interests in documentary history, theory and policy and screen distribution. She convenes the Bachelor of Film and Screen Media Production.

With a first degree in social history, much of her media work has explored historical themes, including Snakes and Ladders: A Film about Women, Education and History (ABC, 1987), Another Way? (SBS, 1997), Channels of History: A Social History Exhibition (2002) and the book Australian Documentary: History, Practices, Genres (2011) published through Cambridge University Press. Currently she is immersed in a creative research project entitled Time and Tide: The Life of Norman Creek, and developing an exhibition on this theme with the Museum of Brisbane.

Trish completed a Doctorate of Creative Arts on 'voice' in documentary film, explored both in creative practice and theoretically. Her research supervisions include creative research doctorates in the fields of documentary; transmedia; experimental drama; animation and screenplays. She has also supervised research degrees in the fields of media studies and screen histories.

She has also written creative non-fiction in the area of water politics. (8/14)
Mitzi Goldman is an independent documentary producer and director, CEO of Looking Glass Pictures Pty Ltd and Executive Officer and Director of the Documentary Australia Foundation. She has written, produced, edited and directed documentaries for over 20 years and has a wealth of experience in many aspects of filmmaking and teaching. Her films have been screened around the world in festivals and have received nominations at Australia's AFI Awards, sold to ABC TV, Channel 4 (UK), and SBS TV and won awards, including an ATOM award for Best Social Issues Documentary and seven international awards for her latest film END OF THE RAINBOX which was a co-production with ARTE, ITVS and SBS. Her previous credits include SNAKES AND LADDERS, THINGS I CALL MINE, MANY HOMES, MANY NAMES, HATRED, PORTS OF DESTINY, PARRA and CHINESE TAKE AWAY.

She has taught documentary production for many years in New York, USA, Murdoch University in Perth, Western Australia, Sydney College of Fine Arts, and University of Western Sydney and from 2002 – 2008 she was Head of Documentary at the Australian Film Television and Radio School.

Mitzi is currently on the Board of Directors of the Australian International Documentary Conference (AIDC). She has also been a board member of the Film and Television Institute in Western Australia and has served as a jury member of film festivals in Australia, in Iran for the Tehran International Short Film Festival and in China for the Guangzhou Documentary Film Festival.

Mitzi regularly assesses documentary projects for government funding bodies and organizes monthly seminars, screenings and documentary events for Ozdox, the Australian Documentary Forum of which she is a founding member and coordinator.

Mitzi Goldman holds a BA from the University of Sydney majoring in Fine Arts and Philosophy and a PhD from the University of Western Sydney. (8/14)
YOU MIGHT ALSO BE INTERESTED IN
New Directions
NEW DIRECTIONS is award-winning documentarian Joanne Burke's series about women's empowerment in developing countries. Each one spotlights the critical role women are playing as community based leaders: providing education, inspiration and practical assistance to other women in their countries.
WOMEN OF ZIMBABWE
(1997, 30 minutes) focuses on a group of five daring women who have taken up the challenge of creating their own future in the traditionally male field of carpentry. At its center is Fatima Shoriwa, an inspiration to many of her countrywomen. Owner of a thriving carpentry business, she also openly advocates education, family planning, safe sex practices, and economic self-sufficiency to achieve women's full voices in their own destinies. In Klong Toey, Bangkok's largest slum, Duang Prateep, a foundation created and run entirely by women, provides empowering choices and role models to the area's residents.
WOMEN OF THAILAND
(1997, 30 minutes) centers on Rotjana Phraesrithong, a remarkable young social worker who first came to Klong Toey as a poor, ill-educated country girl of twelve. As it follows Rotjana in her work with the women and children of Klong Toey, the film reveals how her innovative programs promote schooling for children and provide AIDS and health eduction.
WOMEN OF GUATEMALA
(2000, 30 minutes) is a compelling portrait of Maria Del Carmen Chavajay and Micaela Chavajay, part of the new generation of Mayan women. They head the Health Promoter Group of San Pedro La Laguna, a group of seventy-five women that provides health education and tackles the grave social and economic injustices facing Mayan women in Guatemala. In a region where doctors are few or non-existent and where the cost of medical care is prohibitively high, these dedicated women share the aspirations, insights and experiences that underscore the important contributions of Mayan women--and their roles as future leaders--in Guatemalan women's struggle for empowerment. The fourth installment of the series,
SPEAKING OUT: WOMEN, AIDS AND HOPE IN MALI
(2002, 55 minutes) profiles a remarkable HIV and AIDS support project in Bamako, Mali, sponsored by The Center for Care, Activity and Council for People Living with HIV (CESAC) and three brave women who tirelessly work on behalf of the infected community.
Learn more