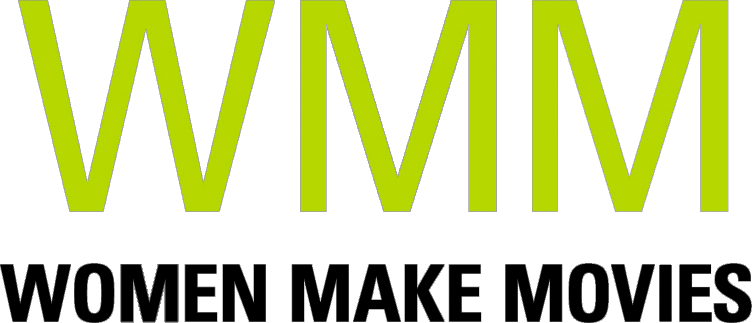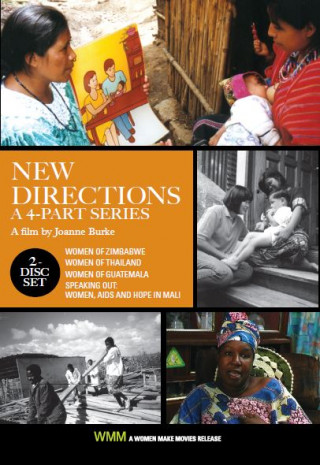 1997 | 145 minutes | Color | DVD | Subtitled | Order No. 01735
SYNOPSIS
NEW DIRECTIONS is award-winning documentarian Joanne Burke's series about women's empowerment in developing countries. Each one spotlights the critical role women are playing as community based leaders: providing education, inspiration and practical assistance to other women in their countries.
WOMEN OF ZIMBABWE
(1997, 30 minutes) focuses on a group of five daring women who have taken up the challenge of creating their own future in the traditionally male field of carpentry. At its center is Fatima Shoriwa, an inspiration to many of her countrywomen. Owner of a thriving carpentry business, she also openly advocates education, family planning, safe sex practices, and economic self-sufficiency to achieve women's full voices in their own destinies.
In Klong Toey, Bangkok's largest slum, Duang Prateep, a foundation created and run entirely by women, provides empowering choices and role models to the area's residents.
WOMEN OF THAILAND
(1997, 30 minutes) centers on Rotjana Phraesrithong, a remarkable young social worker who first came to Klong Toey as a poor, ill-educated country girl of twelve. As it follows Rotjana in her work with the women and children of Klong Toey, the film reveals how her innovative programs promote schooling for children and provide AIDS and health eduction.
WOMEN OF GUATEMALA
(2000, 30 minutes) is a compelling portrait of Maria Del Carmen Chavajay and Micaela Chavajay, part of the new generation of Mayan women. They head the Health Promoter Group of San Pedro La Laguna, a group of seventy-five women that provides health education and tackles the grave social and economic injustices facing Mayan women in Guatemala. In a region where doctors are few or non-existent and where the cost of medical care is prohibitively high, these dedicated women share the aspirations, insights and experiences that underscore the important contributions of Mayan women--and their roles as future leaders--in Guatemalan women's struggle for empowerment.
The fourth installment of the series,
SPEAKING OUT: WOMEN, AIDS AND HOPE IN MALI
(2002, 55 minutes) profiles a remarkable HIV and AIDS support project in Bamako, Mali, sponsored by The Center for Care, Activity and Council for People Living with HIV (CESAC) and three brave women who tirelessly work on behalf of the infected community.
PRESS
"'Women of Zimbabwe' is inspiring. It offers lessons for all of us interested in women's self-employment and gender equality. While the example is from Africa, the principles that emerge are widely applicable."
"'Women of Thailand' is crafted with integrity and sensitivity. Here is a strong voice for children, women, community and culture. It holds our attention and earns our respect."
ABOUT FILMMAKER(S)
Joanne Burke is a documentary film and video producer with long years of top-level experience. She has directed nine documentaries, including an hour-length film on jazz great Mary Lou Williams, MUSIC ON MY MIND (1990), broadcast on PBS, CBS, LaSept/Arte and other European channels.

She produced and directed a series of half-hour video documentaries entitled NEW DIRECTIONS on innovative women in developing countries. WOMEN OF ZIMBABWE was completed in 1996, WOMEN OF THAILAND in 1998, WOMEN OF GUATEMALA in 2000, and SPEAKING OUT: WOMEN, AIDS, AND HOPE IN MALI in 2002. She has also produced two short documentaries on the history of Americans in France during the First World War, THE LAFAYETTE ESCADRILLE (1995) and ANNE MORGAN: AN AMERICAN IN FRANCE (1997). Joanne Burke has edited more than twenty long-form documentaries for CBS, NBC and PBS, many of them winners of major awards, such as Tom Spain's multiple Emmy-winning ANY PLACE BUT HERE and Harry Morgan's FATHERS AND SONS for CBS News. She has also edited three feature films for Sidney Lumet, including THE ANDERSON TAPES with Sean Connery, and co-edited GIMME SHELTER, the Maysles Brothers and Charlotte Zwerin's documentary feature on the Rolling Stones. She also taught film editing for five years at NYU and eight years at the School For Visual Arts.

Her latest production is a compilation of six short documentaries, WHEN AFRICANS AMERICANS CAME TO PARIS, released in 2012. She is now working on PARIS NOIR, AFRICAN AMERICANS IN THE CITY OF LIGHT, an hour-length documentary about African American writers, artists, jazz musicians, and Josephine Baker in France in the period from 1918 to 1940. All the films of the Paris years have been independently produced in partnership with her writer/cameraman husband David Burke. (03/19)
YOU MIGHT ALSO BE INTERESTED IN