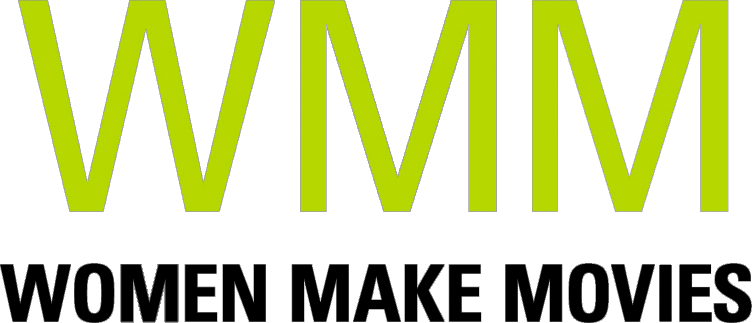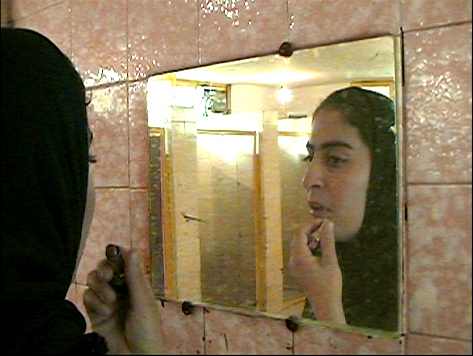 Iran | 2003 | 55 minutes | Color | DVD | Subtitled | Order No. 04846
SYNOPSIS
Directed by the acclaimed Iranian actress Mahnaz Afzali and filmed entirely inside a ladies washroom in a public park in Tehran, this absorbing documentary shatters Western preconceptions of Iranian women. Populated by addicts, prostitutes, runaway girls and others who simply enjoy the camaraderie and atmosphere, the ladies room becomes one of the few places where women feel comfortable enough to smoke cigarettes, discuss taboo subjects and remove their veils. In a series of frank and intimate conversations, these diverse women debate everything from drugs and family abuse, to sex, relationships and religion. Maryam is an epileptic who reveals the brutal circumstances that drove her to heroin addiction and self-mutilation; Sepideh describes her fraught relationship with her mother and her struggle to get back on her feet; and the old woman who runs the bathroom alternately offers tough love and a shoulder to cry on. Raw and provocative, this engrossing film is a remarkable verite look at the hidden lives of Iranian women.
PRESS
"*** Recommended."
"Never before have I been so surprised by a film's candor and honesty. The Ladies' is an amazing testament to Mahnaz Afzali's restraint as a filmmaker as she steps into the background and lets these women, who are second-class citizens in Iran, be themselves- totally unrestrained and surprisingly progressive."
"Mahnaz Afzali has produced a film that crosses any number of usually rigid boundaries…offers a rare opportunity for Afzali to document private conversations, and the privacy of the ladies room (off limits to men) offers the women themselves a public community."
SCREENING HIGHLIGHTS AND AWARDS
Gene Siskel Film Center of Chicago
Int'l Documentary Film Festival Munich
Int'l Documentary Film Festival, Amsterdam (IDFA)
Pusan International Film Festival
Silverdocs Documentary Festival
The Montreal Int'l Festival of New Cinema and New Media
ABOUT FILMMAKER(S)
Mahnaz Afzali
Born in 1964 in Tehran, Mahnaz Afzali is a well-known cinema and TV actress who has played in ten feature films and three TV series. She directed her first film, NO WITNESS, a documentary, in 2000. THE LADIES' ROOM, released in 2003, was her second film and she also directed the 2006 documentary RED CARD. (07/12)
YOU MIGHT ALSO BE INTERESTED IN
My Stolen Revolution
A student activist in Iran's 1979 revolution that overthrew the dictatorial Shah, Nahid Persson Sarvestani fled to Sweden with her baby after Islamists seized power and began persecuting leftists who had been their revolutionary allies. Three decades later, events in Iran inspire Nahid to revisit that part of her life. Prompted by brutal crackdowns on anti-government protests in 2009 and long-suppressed guilt for abandoning a younger brother to imprisonment and death, the internationally acclaimed filmmaker locates and reunites with five female activists who survived torture and terror in the Islamist regime's jails. Now living in exile, the women share gripping accounts of how their jailers tried to break them physically and spiritually, and describe what sustained them during these horrible ordeals. With the support of these stalwart survivors, Sarvestani finds answers to haunting questions about her brother's last days. Shifting skillfully between past and present, this deeply personal documentary is an essential resource for understanding Iran today.
Learn more
Shopping Cart