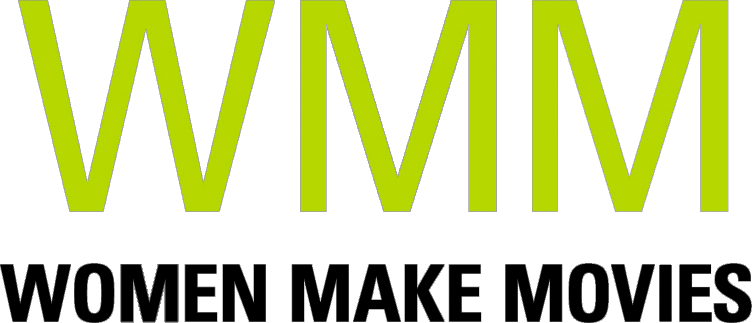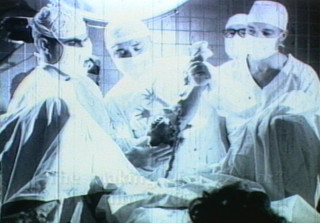 Underexposed
The Temple of the Fetus
1992 | 72 minutes | Color | VHS | Order No. 99236
SYNOPSIS
Combining drama and documentary, UNDEREXPOSED: THE TEMPLE OF THE FETUS is a savvy and creative probe into high-tech baby-making. The fictional framework of a TV journalist who unearths the ethical complications associated with new reproductive technologies allows thefilm to present complex documentary information about this issue in a clear and insightful way. From the director of
I NEED YOUR FULL COOPERATION
.
PRESS
"Remarkable...unpacks the position of new reproductive technologies within a feminist health politic."
ABOUT FILMMAKER(S)
Kathy High is a media artist, curator, and teacher living and working in New York state. Her single-channel videotapes include both documentary and experimental forms, and touch upon topics including body politics, science fiction, and the paranormal. Her work frequently incorporates archival footage, interviews and fictional footage, and a sense of irony. Her video documentary, Animal Attraction, about telepathic communication with animals, premiered in New York at the Guggenheim Museum, was featured in the series "Drama Queens", and will be airing on PBS and WNET/Channel Thirteen in New York City. She is currently in production on a feature-length musical about human genome mapping, called The 23 Songs of the Chromosomes, about two women scientists working in different areas of biotech/human gene research who fall steamily in love.

Since the early '80s, High has been producing and exhibiting media artwork. She received a BA from Colgate University in Hamilton, NY in 1976 and her MAH from the Center for Media Studies at SUNY in Buffalo, New York in 1981. Her works have been shown in festivals, galleries, and museums both nationally and abroad—including the Museum of Modern Art (NYC), the Guggenheim Museum of Art (NYC), the Whitney Museum of Art, (NYC), the Brooklyn Museum of Art, The Second Annual Mexico/U.S. Conference of Independent Film and Video (Mexico City), the New York Video Festival, the Vancouver Art Gallery (Canada), Inside Out/Toronto Gay and Lesbian Festival, the MIX Festival (NYC), the Human Rights Festival (NYC), and the Berlin Film Festival (Germany). She has received numerous awards for her videoworks, including grants from The Rockefeller Foundation, the Jerome Foundation, the New York Foundation for the Arts and the National Endowment for the Arts.

High has been active in the media arts community for twenty years, and has worked with a variety of organizations. She started the video exhibition program at Hallwalls Gallery, Buffalo, NY. She was a founding member of the Standby Program in NYC in the mid-80s. In 1991, she founded the critical journal FELIX: A Journal of Media Arts and Communication, which encourages dialogue among alternative media makers.

High has curated exhibitions of video art which have been screened at Apex Gallery, NYC ("History Lessons", 2000), the Microwave Video Festival, in Hong Kong (1998), the Flaherty Film Seminars "(Landscape and Place", 1997), and for WNET/Channel 13 (the REEL NEW YORK broadcast series of independent film and video, 1996-1998).

High has taught at various universities around the New York metro area for over fifteen years. She is currently teaching at Rensellaer Polytechnic Institute. (12/07)
YOU MIGHT ALSO BE INTERESTED IN
I Need Your Full Cooperation/Underexposed
In these two compelling films, Kathy High explores the relationship between women's bodies and the medical institution. Now a classic, I NEED YOUR FULL COOPERATION (1989, 28 mins) is a critical commentary on the patriarchal medical world and the past experimental techniques used to control female sexuality and reproductive capacities. Combining drama and documentary, UNDEREXPOSED: THE TEMPLE OF THE FETUS, (1992, 72 mins) is a savvy and creative documentary probe into the high-tech baby-making market and emerging reproductive technologies.
Learn more
Made in India: A Film about Surrogacy
In San Antonio, Lisa and Brian Switzer risk their savings with a Medical Tourism company promising them an affordable solution after seven years of infertility. Halfway around the world in Mumbai, 27-year-old Aasia Khan, mother of three, contracts with a fertility clinic to be implanted with the Texas couple's embryos. MADE IN INDIA, about real people involved in international surrogacy, follows the Switzers and Aasia through every stage of the process. With its dual focus, this emotionally charged, thoroughly absorbing film charts obstacles faced by the Switzers and presents intimate insights into Aasia's circumstances and motivation. As their stories become increasingly intertwined, the bigger picture behind offshore outsourcing of pregnancies—a booming, unregulated reproductive industry valued at $450 million in India alone—begins to emerge. So do revealing questions about international surrogacy's legal and ethical implications, global corporate practices, human and reproductive rights, and commodification of the body.
Learn more