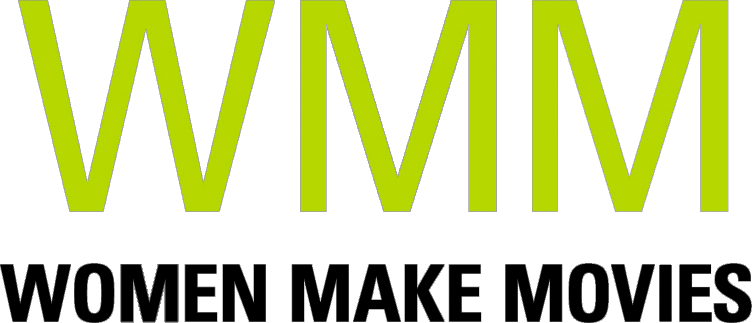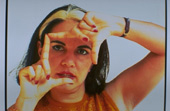 Up in the Sky: Tracey Moffatt in New York
Australia | 1999 | 26 minutes | Color | DVD | Order No. 00645
SYNOPSIS
"UP IN THE SKY scans the universe created by the provocative and talented photographer and filmmaker Tracey Moffatt, Australia's answer to Cindy Sherman and with even more of an edge, if that's possible. An important figure in the Australian postcolonial avant-garde, Moffatt started out with visually compelling (and often disturbing) photographs and films such as NICE COLOURED GIRLS, NIGHT CRIES, and BEDEVIL that explore her own Aboriginal heritage and the complex ways that power, race and gender intersect, often violently, in everyday life. More recently, her work draws on sources as diverse as Pasolini and Mad Max films, or Victorian photography. Jane Cole's documentary is an insightful portrait of Moffatt and her work, and an invaluable framework for anyone interested in the work of this cutting edge artist."
Faye Ginsburg, Director, The Center for Media, Culture, and History, New York University
PRESS
"Jane Cole's documentary is an ideal teaching resource...because it provides new insights into the work of this challenging artist. 'Up in the Sky' includes revealing and informative interviews with curators, critics, art dealers and Moffatt herself. These interviews are dispersed with behind-the-scenes footage of Moffatt hard at work--both in the studio and schmoozing at gallery openings--and reveal some of Moffatt's political engagements, influences and ambitions."
"...one of the strongest artist portraits captured on film...Cole's film is delightfully edited and shot, with informative interviews with major American curators and critics...My students loved the film and found it useful for their work. I recommend this superb film as an essential reference in the study of the work of Tracey Moffatt."
SCREENING HIGHLIGHTS AND AWARDS
21st Festival International de Films de Femmes
Australian Broadcasting Corporation TV (ABCTV)
ABOUT FILMMAKER(S)
Jane Cole
Born in February 1968, in Sydney, Australia, Jane Cole studied Greek, Roman and English Literature before completing a Masters Degree in Screen Studies and Screen Writing at the University of Sydney and the University of Technology, Sydney, 1999. She worked extensively in the Australian film industry concurrently with her university work and had begun directing when she was 19 years old. She worked as a music video director and as an assistant editor of feature films with Australian directors: Jane Campion, Sweetie, 1989, An Angel At My Table, 1990; Monica Pellizzari's Just Desserts, 1992, and Fistful of Flies, 1996; and later as an editor and cinematographer for Tracey Moffatt's Heaven, 1997.
Jane's debut documentary as producer/director, Up in the Sky: Tracey Moffatt in New York, screened at the 21st Festival International de Films de Femmes, Paris, 1999, on ABCTV, 1999 and continues to find an audience in broadcast TV & cable, universities and airlines around the world. Jane currently lives and works in Sydney. (02/00)
YOU MIGHT ALSO BE INTERESTED IN
Suzy Lake: Playing with Time
Photographer Suzy Lake is one of the formative feminist artists to evolve out of the heyday of the 1960's and the Second Wave. A master of the art of self-portraiture, Lake influenced Cindy Sherman as well as a host of other female artists. Lake makes art that address politics, gender, youth, beauty and aging while reflecting on her own journey through time. SUZY LAKE: PLAYING WITH TIME tells the story of how much has changed in the worlds of feminism and art, and yet how much things remain the same. Filming for almost 4 years, filmmaker Annette Mangaard weaves a powerful portrait of the complex artist by juxtaposing powerful archival footage, still photography and interviews with Lucy Lippard, Mary Beth Edelson and Martha Wilson among others. SUZY LAKE: PLAYING WITH TIME delves into Lake's legacy as she continues to explore the politics of gender with work that deals with the aging woman, countering notions of consumer beauty with a different and real image, celebrating stamina, maturity and experience. An essential companion piece to any discussion on the Second Wave, feminism and art.
Learn more
Shopping Cart