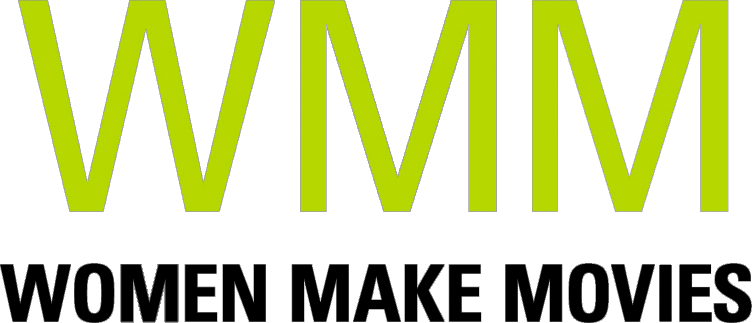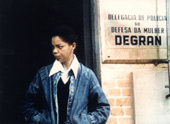 Update Brazil
Women's Police Stations
Brazil | 1986 | 15 minutes | Color | VHS | Voiceover | Order No. 99264
SYNOPSIS
Brazil, like most countries, has a high incidence of domestic violence and sexual assault. Too often, institutions set up to deal with these crimes are staffed by men who have little understanding or recognition of the needs of the women who are most often the victims. UPDATE BRAZIL looks at this country's innovative solution: the establishment of police stations completely run and operated by plainclothes and armed women, offering legal assistance and emotional support. An informative, exciting, and empowering new perspective in dealing with sexual assault.
PRESS
"Highly recommended... inspiring to watch."
"Particularly valuable information on what women in a Third World country are doing to end violence against women."
ABOUT FILMMAKER(S)
Born in Montreal, Colette Loumède earned a degree in law before opting for a career in audiovisual production. Drawn to auteur cinema, she joined La Coopérative Vidéoscopique de Montréal, where she held a variety of positions related to film creation and production over a ten-year period. She then spent several years in the private sector. Among other projects, she conceived and developed a 19-part documentary series on Quebec culture in partnership with INRS-Culture et société and Télé-Québec.
In 2000, Loumède left the private sector to work as a project manager for the Société de développement des entreprises culturelles du Québec (SODEC), where she analyzed dramatic features and headed the team responsible for evaluating and selecting funding applications for documentary and independent productions.

This led her quite naturally to the National Film Board of Canada, where she has been the Executive Producer of the French Program's Documentary Studio A since October 2002.
Loumède is producing a number of feature-length documentaries for the silver screen includingThe Dark Side of the White Lady by Patricio Henrìquez, Le peuple invisible by Richard Desjardins and Robert Monderie, Manuel Foglia's Chers électeurs and Isabelle Raynauld's Mystical Brain. Other wide-ranging films worth singling out include Musa Dieng Kala's Dieu a-t-il quitté l'Afrique?, Eylem Kaftan's Les fleurs du gouffre and Michel Lam's ...Et la musique.

Loumède's recent co-productions include Hélène Bélanger-Martin's La peau et les os - Après…Skin and Bones (co-produced with Christal Film and Zoo Films), Serge Giguère's À force de rêves (with Les Productions du Rapide-Blanc), Florence Strauss's Between Two Notes (with Les Films d'Ici and Amythos Films) and Benoit Pilon's Des nouvelles du Nord (with Amazone Films).
She has also co-produced Ève Lamont's The Fight for True Farming (with Les Productions du Rapide-Blanc) and André Melançon's Printemps fragiles (with Sherpas Films). In 2003, she joined with Gedeon Programmes and Glacialis Productions to co-produce the five medium-length documentaries that make up the Arctic Mission series. The same year, Loumède and Les Productions Galafilm co-produced Marché Jean-Talon, a series of five short documentaries by Jean-Pierre Duval and Hélène Choquette. (1/08)
Shopping Cart