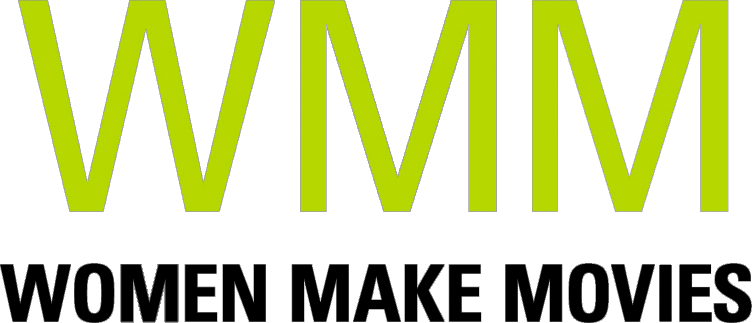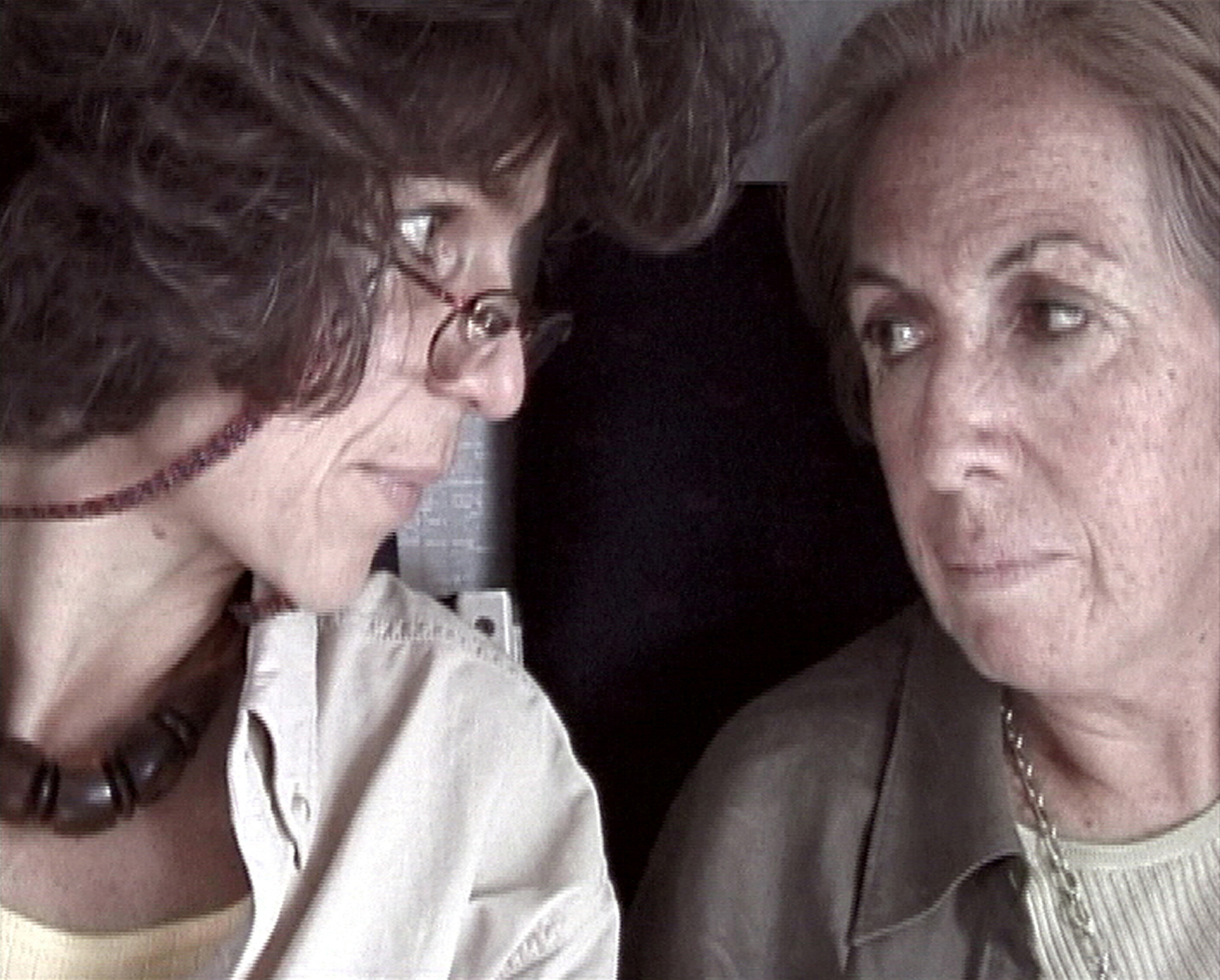 Columbia/UK | 2002 | 78 minutes | Color | DVD | Spanish/English | Subtitled | Order No. 04826
SYNOPSIS
With conflicts raging on nearly every continent, war now regularly transcends the battlefield into everyday life - whether its increased security at airports or infringements on personal privacy. In WAR TAKES, Colombian filmmakers Adelaida Trujillo and Patricia Castaño turn the cameras on themselves to portray the tough realities of civil life in the violent, war-ravaged country of Colombia. Partners in an independent media company, they struggle to balance their family, business and political lives: reporting from dangerous parts of the country; managing their company as the economic situation worsens; parenting young children amid threats of violence and kidnapping; and rethinking their political views as war moves closer to the city. The filmmakers skillfully incorporate coverage from local television, archival footage, and narration to provide insightful analysis and historical background - including U.S. involvements in the region. Powerfully intimate and often humorous, their chronicle reveals how life goes on in Colombia - however surreal - against the terrifying backdrop of war.
PRESS
"An extraordinary portrait…With humor and candor, War Takes shakes up the mass media's take on the war –ravaged Columbia and allows us to see how three extraordinarily ordinary citizens can make a difference."
"A meditation on Columbian society…steeped in the culture and history of the country."
"Highly recommended. A potent, heartrending personal documentary…Reveals how a sense of belonging and hope for a better future can strengthen those who choose to remain in Columbia despite the violence."
SCREENING HIGHLIGHTS AND AWARDS
Austin Latin Film Festival
Banff Film Festival
Barcelona Human Rights International Film Festival
Bilbao International Festival of Documentary and Short Films
Chicago Latino Film Festival
Cine de Las Americas Film Festival
Doc Aviv International Documentary Film Festival
Dok Fest (Munich Documentary Film Festival)
Femcine Film Festival
Hamptons International Film Festival
Human Rights Watch Film Festival
International Documentary Film Festival, Amsterdam (IDFA)
The Museum of Modern Art - Documentary Fortnight Exhibition
ABOUT FILMMAKER(S)
Adelaida Trujillo
Adelaida Trujillo studied anthropology in Colombia, and film and television direction and production in the UK, at the London International Film School and the BBC, also with a British Council scholarship. She worked for a year in the BBC's Music and Arts Department, as an associate producer and researcher for the series Made in Latin America, directed by award winning Mike Dibb.

Co-founder of Citurna, she has been involved in all the projects produced, either on the direction or production side. Adelaida is Vice President of the New Latin American Cinema Corporation based in Bogotá, member of the planning group for the Rockefeller Foundation's Communication for Social Change Network.

She keeps sane by combining "hard docs" with producing children's programs and raising her two kids, Pablo and Violeta, 7 and 5. (09/09)
Patricia Castaño
Filmmaker Patricia Castano attended school in her native Colombia, as well as in England and Holland, where she studied social work and rural communication. After intense experiences working in the Latin American countryside on socio-economic studies and development, Castaño fully committed herself to the field of documentary cinema and television. Thanks to an honorary scholarship from the British Council and her work in Colombia with the BBC and public and educative television, Castaño was able to study cinema and television with the BBC and the Open University of England.

Eventually, Castaño would found Citurna Productions. With the help of colleagues Doris Eder de Zambrano and Adelaida Trujillo, Castaño's company has produced several documentary films including: La ley del Monte (Law of the Jungle), Seguimos adelante (Nothing Will Stop Us), Las otras guerras de la la cocaine (Behind the Cocaine Wars) and El mundo rotundo de Fernando Botero (The Rotund World o Fernando Botero). Each of these productions has been awarded with numerous international prizes. In addition to documentary direction, Castaño has been committed to environmental and educational topics in television production as well as children's educational entertainment. Castaño was behind the development and production of Franja Metro, a successful daily program for children which airs on regional Bogotá television.

Since 2000, Patricia Castaño has been a member of the Board of directors of INPUT as well as the group of Latin American producers that promote Prix Jeunesse and the World Summit on Media for Children of the 2004 in Rio de Janeiro. Tune In To Kids, which Castaño executive produced in 2001, was awarded a special Emmy prize by UNICEF and the International Council of NATAS. (08/09)
Subject Areas
RELATED LINKS
YOU MIGHT ALSO BE INTERESTED IN
Mother, Lebanon & Me
A visually striking meditation on loss and a perceptive political critique, this deeply personal work has two subjects: filmmaker Olga Naccache's ailing mother and the chaotic country where Naccache was raised. Both fell sick in 1975, the onset of incurable depression for one and a bloody civil war ushering in deep divisions for the other. In this sequel to
LEBANON: BITS AND PIECES
(1994), Naccache ponders the plight of the country she clearly loves while honoring the mother dear to her. Her montage draws on conversations with Naccache's mother toward the end of life, along with footage of this beautiful, accomplished woman and ardent secularist in more physically robust times. Stunning scenes of tranquil Beirut and southern Lebanon contrast with close-ups of a nation under siege from within and abroad. Recent interviews with two longtime friends—a leftist teacher of philosophy in a Christian village school and a Shiite Muslim viewing Hezbollah as Lebanon's only hope—raise crucial questions about the nation's identity and precarious future.
Learn more
Children of Memory (Niños de la Memoria)
Hundreds of children disappeared without a trace during the Salvadoran civil war. Many were survivors of massacres carried out by the U.S.-trained Salvadoran army. Taken away from the massacre sites by soldiers, some grew up in orphanages or were "sold" into adoption abroad, not knowing their true history or identity. The film follows Margarita Zamora, an investigator with human rights organization Pro-Búsqueda as she traverses the Salvadoran countryside probing memory, swabbing DNA samples, and searching for disappeared children - including her own four siblings. In the United States, Jamie Harvey, adopted from El Salvador in 1980, dreams of locating her birth family; but with no information, no contacts and no access to the Salvadoran military war archives, she is losing hope. CHILDREN OF MEMORY weaves together separate yet intertwined journeys in the search for family, identity and justice in El Salvador.
Learn more
Shopping Cart