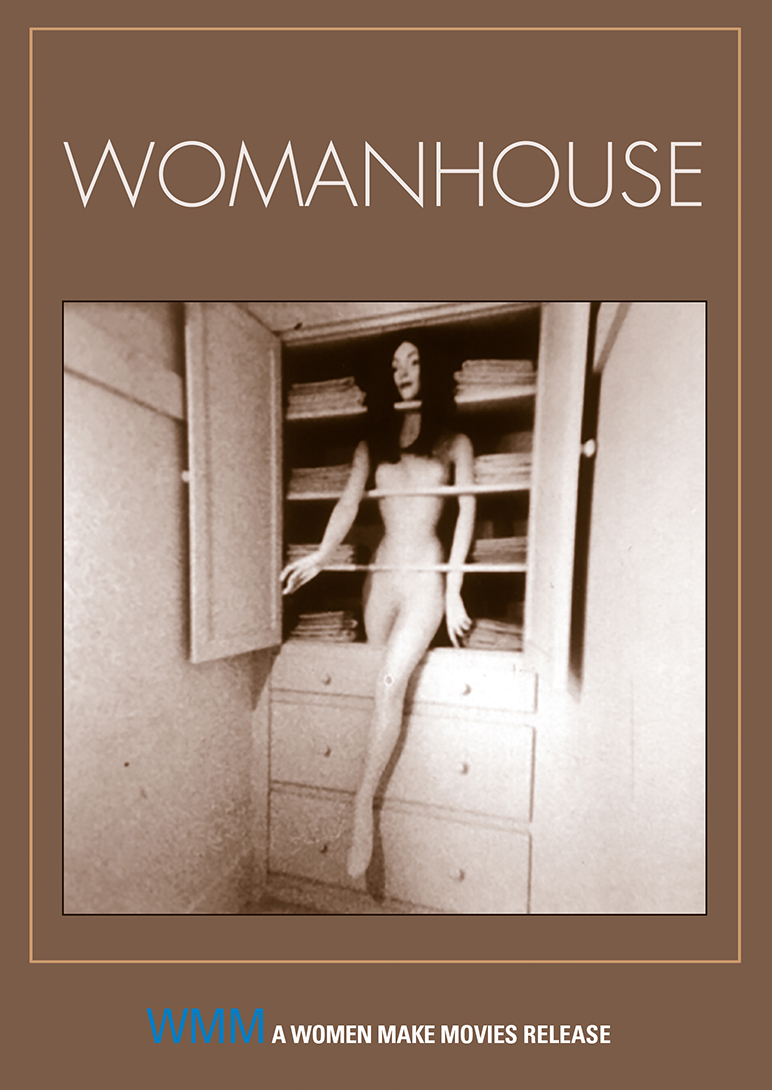 1974 | 47 minutes | Color | DVD | Order No. 99428
SYNOPSIS
WOMANHOUSE is an historic documentary about one of the most important feminist cultural events of the 1970s. Judy Chicago (best-known as the creator of THE DINNER PARTY) and Miriam Shapiro rented an old Hollywood mansion and altered its interior through decor and set-pieces to "search out and reveal the female experience...the dreams and fantasies of women as they sewed, cooked, washed and ironed away their lives." WOMANHOUSE is a fascinating historical look at feminism, its reception in the 1970s, and the ever-important relationship between art and social change.
PRESS
"The most potent film document I've yet seen on being female."
SCREENING HIGHLIGHTS AND AWARDS
Whitney Museum
Venice Biennale
Museum of Contemporary Art, Los Angeles
ABOUT FILMMAKER(S)
Johanna Demetrakas
Filmmaker and director Johanna Demetrakas has directed episodes of many television series including L.A. Law and Orde and Doogie Howser, M.D. She has also made award-winning film OUT OF LINE, starring Jennifer Beals, and the short film Homesick. She is also known for her award-winning documentaries and iconic feminist art films such as WOMANHOUSE and RIGHT OUT OF HISTORY. Most recently, Demetrakas directed a documentary focused on the arrival of Buddhism to the U.S. in the 70's entitled CRAZY WISDOM. Demetrakas currently teaches cinematic arts at the University of Southern California. (8/14)
Subject Areas
RELATED LINKS
YOU MIGHT ALSO BE INTERESTED IN
Suzy Lake: Playing with Time
Photographer Suzy Lake is one of the formative feminist artists to evolve out of the heyday of the 1960's and the Second Wave. A master of the art of self-portraiture, Lake influenced Cindy Sherman as well as a host of other female artists. Lake makes art that address politics, gender, youth, beauty and aging while reflecting on her own journey through time. SUZY LAKE: PLAYING WITH TIME tells the story of how much has changed in the worlds of feminism and art, and yet how much things remain the same. Filming for almost 4 years, filmmaker Annette Mangaard weaves a powerful portrait of the complex artist by juxtaposing powerful archival footage, still photography and interviews with Lucy Lippard, Mary Beth Edelson and Martha Wilson among others. SUZY LAKE: PLAYING WITH TIME delves into Lake's legacy as she continues to explore the politics of gender with work that deals with the aging woman, countering notions of consumer beauty with a different and real image, celebrating stamina, maturity and experience. An essential companion piece to any discussion on the Second Wave, feminism and art.
Learn more
Shopping Cart