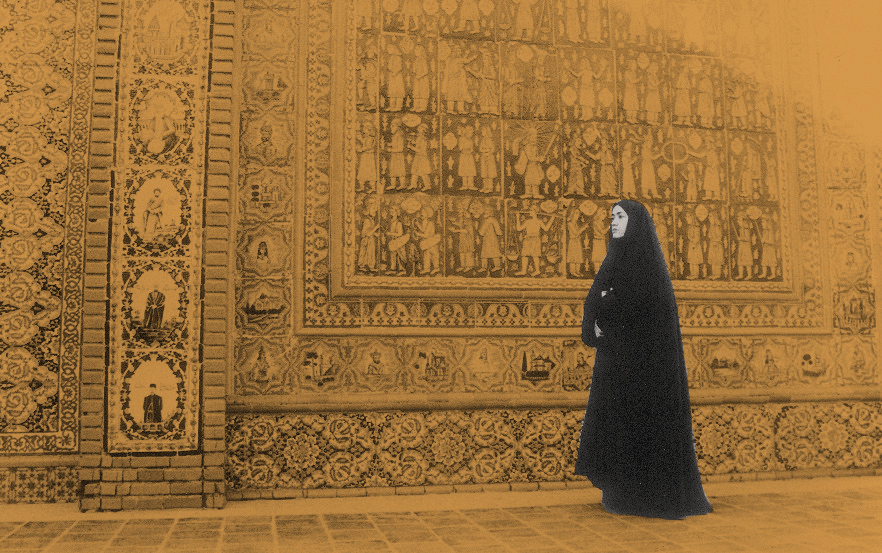 Women Like Us: Women in Iran
Iran | 2002 | 60 minutes | Color | DVD | Subtitled | Order No. 04830
SYNOPSIS
Filmmaker Persheng Sadegh-Vaziri returns to Iran after 20 years as an expatriate to present this intimate and revealing portrait of five ordinary Iranian women: a nurse, a journalist, a rice farmer, a religious college graduate and a piano teacher. Against a backdrop of Islam, revolution and war, they share their views on the veil, the relationship of Iranian women to the West and the long-ranging impacts of the 1979 Revolution on the status of women in their country. What emerges is an image of Iran that resists easy classification, a nation in flux at a unique historical moment, still reeling from the residual effects of the Iran-Iraq war but poised for a new future. An important and timely look at contemporary Iran, WOMEN LIKE US offers surprising insights into the changing role of women in the Middle East from a perspective that rarely makes it to international headlines.
PRESS
"Provides an insightful look at the changing role of women in Iran…"
"An honest inclusive, sisterly, and unbiased view of women's lives in traditional and modern Iran, A non-sensational (and demystifying)portrayal of veiled women, by choice or by force, helpful for understanding a variety of women experiences in today's Iran."
"In a country where religion is the domain of the state, each woman has constructed her own sense of religiosity and spirituality, forging her own relationship with her Islamic faith."
"Through testimony of their students and followers we learn of the significance and impact of the women leaders' work on peoples' lives. The film is elegantly conceived and aesthetically pleasing."
SCREENING HIGHLIGHTS AND AWARDS
Montreal Int'l Festival of New Cinema & New Media
Festival of the Iranian Diaspora, Gene Siskel Film Center
Tiburon Int'l Film Festival
ABOUT FILMMAKER(S)
Persheng Sadegh-Vaziri
Persheng Sadegh-Vaziri is an award-winning independent filmmaker and educator, born and raised in Tehran, Iran. She received her BA from Trinity College in Hartford, Ct., and an MA in Cinema Studies from New York University. Currently she is completing her doctoral studies at Temple University. She works for Link Television series Bridge to Iran and on documentary programs that promote understanding of Iran, including Cinema Encounters in Tehran and Conversations in Tehran. She has worked for Deep Dish TV on a 12-part series about the war in Iraq, which was broadcast on PBS and has been shown world-wide in museums, art houses and universities. It was included in the 2005 Whitney Museum Biennial.

Her personal documentaries are about Iran and her relationship to the country she left as a young person, the upheavals of revolution, the Iran-Iraq war and years of difficult history with the US. Her work has shown widely in museums, art houses, universities and on television. They include Road to Kurdistan, 2011, Women Like Us, 2002; A Place Called Home, 1998; Far From Iran, 1990; Journal from Tehran, 1987. Her work is distributed by Women Make Movies and Arab Films. (8/14)
YOU MIGHT ALSO BE INTERESTED IN
Shopping Cart