Virtual Film Festival Sign Up
Celebrating Women's History Month 2023!
To commemorate International Women's Day and Women's History Month, WMM is hosting a virtual film festival that highlights some of our newest releases that give insight into lesser known stories and heroines. Throughout March, festival attendees can view select films by and about women on-demand for free. Films are available for viewing at no cost for the duration of the festival (March 8 – March 31, 2023).

Made possible by the New York State Council on the Arts with the support of the Office of the Governor and the New York State Legislature.

Please sign up using the below form to receive a link and password for the screenings.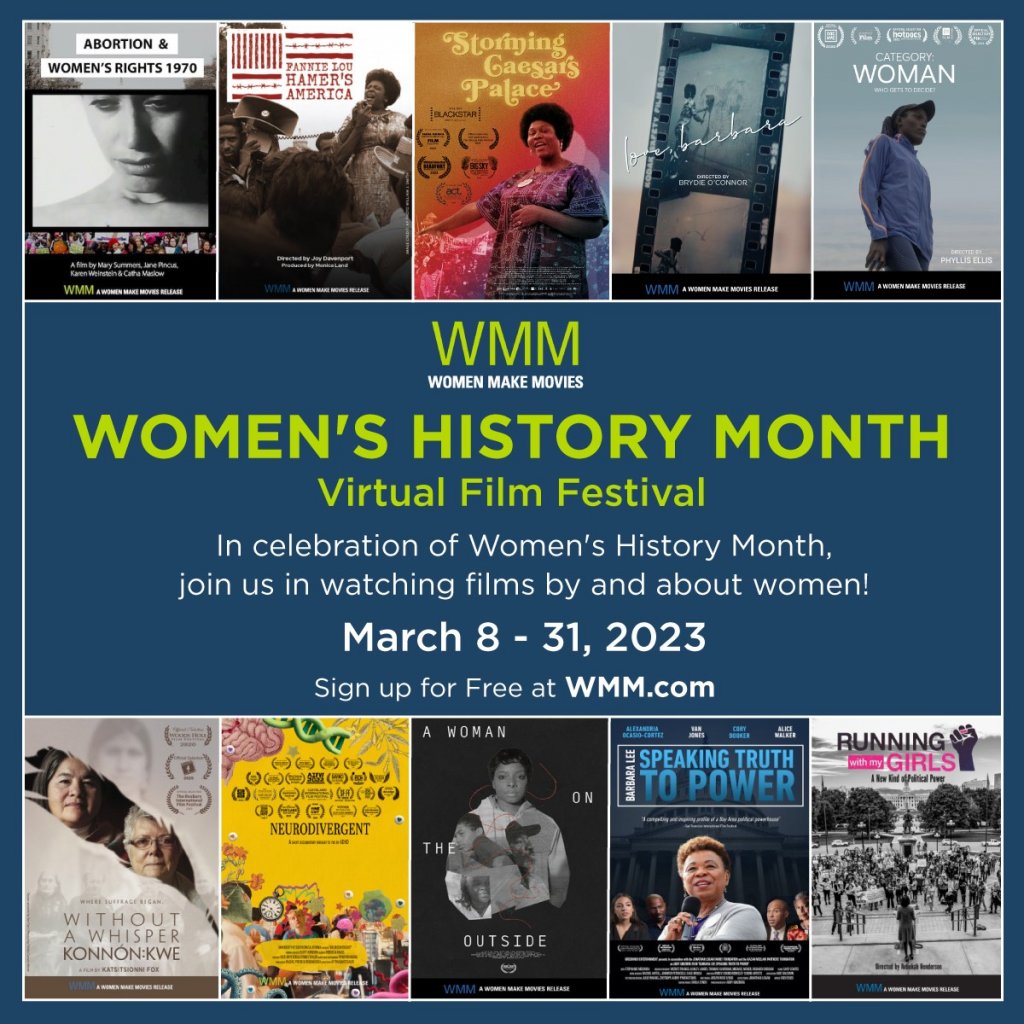 Films include:
* STORMING CAESARS PALACE (available to watch March 8-12)
* FANNIE LOU HAMER'S AMERICA
* WITHOUT A WHISPER-KONNON:KWE
* CATEGORY: WOMAN
* BARBARA LEE: SPEAKING TRUTH TO POWER
* ABORTION AND WOMEN'S RIGHTS 1970
* REBEL DYKES
*LOVE, BARBARA
* A WOMAN ON THE OUTSIDE
* NEURODIVERGENT
* RUNNING WITH MY GIRLS.