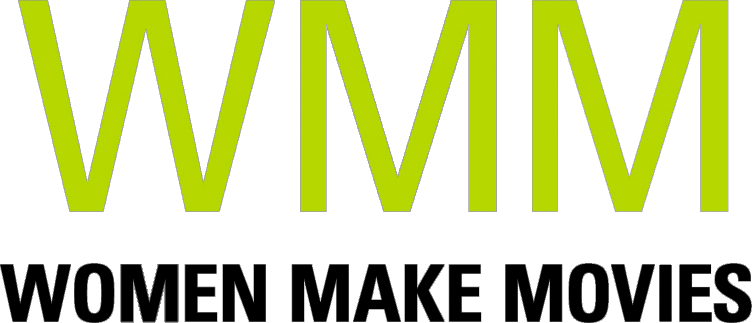 Lyn Goldfarb
Lyn Goldfarb has produced, directed and written documentaries and series for PBS and major cable for the past 30 years. She has also been an instructor at the USC School of Cinematic Arts, and in 2010, at the American Center, U.S. Embassy, and Yangon, Myanmar. Her series and documentaries for PBS include: CALIFORNIA AND THE AMERICAN DREAM, JAPAN: MEMOIRS OF A SECRET EMPIRE, THE ROMAN EMPIRE IN THE FIRST CENTURY, THE NEW LOS ANGELES, PEOPLE IN MOTION, and WITH BABIES AND BANNERS. She is currently in production on a feature documentary BRIDGING THE DIVIDE: TOM BRADLEY AND THE POLITICS OF RACE. Goldfarb has also produced short documentaries for museums, exhibitions and non-profits. She has received an Academy Award nomination, two Emmy Awards, a George Foster Peabody Award, two Du-Pont Columbia Awards, CINE Golden Eagle, three Bronze Telly Awards and numerous others. She has served as a judge for the National Endowment for the Humanities, DGA and WGA Documentary Awards, the International Documentary Association, DuPont Columbia Awards, the Academy of Television Arts and Sciences, among others. She has received major grants from the National Endowment for the Humanities, the Corporation for Public Broadcasting, California Humanities Council, and the Ford Foundation. She has filmed in 13 countries throughout the world. (8/14)
Available Title(s):
---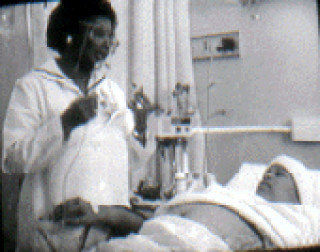 A film by Lyn Goldfarb, 1984, 20 min,
This inspiring documentary looks at nursing from the nurse's point of view, encouraging healthcare professionals to work together to change their poor working conditions and gain self-respect.
Read More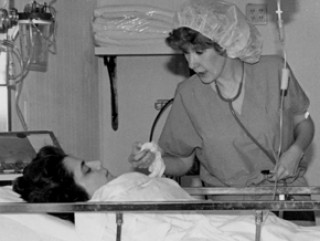 A film by Lyn Goldfarb, 1986, 30 min,
Nurses: traditionally female, underpaid, and underappreciated. PRESCRIPTION FOR CHANGE presents a rare behind-the-scenes look at nursing.
Read More