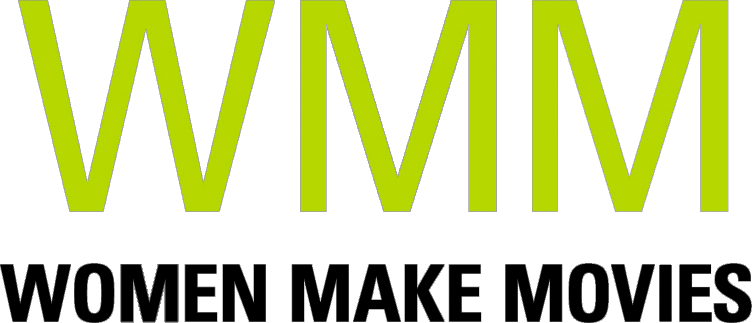 Independent Film Distributors
Arab Film Distribution
ArtMattan Productions distributes films that focus on the human experience of black people in Africa, the Caribbean, North and South America and Europe.
Artistic License
Film distribution company seeking films with strong potential in the competitive market place. Primarily works with feature films, recent examples include Afterlife and Ratcatcher.     
ArtMattan Productions 
ArtMattan Productions distributes films that focus on the human experience of black people in Africa, the Caribbean, North and South America and Europe.
Bullfrog Films
Bullfrog Films is the oldest and largest publisher of videos and films about the environment in the United States.
California Newsreel
California Newsreel has over the years focused on developing media and audiences in order to broaden and deepen the discussion of selected social issues.
Cambridge Documentary Films, Inc. 
Cambridge Documentary Film distributes social issue documentary work to colleges, universities, churches, business organizations, community and religious groups, and individuals around the world.
Canadian Filmmakers Distribution Centre
CFMDC is at the epicenter of a specialized local, national and international marketplace for artist-driven film and media art and is constantly evolving with creative new models of integrated distribution, collaboration and curatorial practices for the sector.
Canyon Cinema
One of the world's leading distributors of experimental and independent film, Canyon is an artist-run organization dedicated to the support, promotion, distribution and preservation of motion picture film as an art form. 
The Cinema Guild
A for-profit distributor representing a wide variety of independently produced films and videos, documentary and fiction, features and shorts, in all markets, including theatrical, semi-theatrical, television and home video.
Collective Eye Films 
Collective Eye is an educational film distribution company which represents compelling films that build bridges between cultures and provide unique perspectives by exploring the untold stories of our time.
Documentary Educational Resources
Documentary Educational Resources distributes, produces, and supports ethnographic and documentary media that fosters cross-cultural understanding and empathy, and prioritizes underrepresented voices.
Electronic Arts Intermix
A resource for art videos and alternative media, EAI's collection spans an eclectic range of genres, styles, and themes, from performance-based and conceptual works to experimental narratives and CD-ROM projects.
Facets Multimedia, Inc.
Facets Multimedia is an arts organization based in Chicago, Illinois.  Facets also has the world's largest collection of foreign, classic American, independent, experimental, documentary, cult, fine arts, and children's videos and DVDs.
The Film Collaborative
The Film Collaborative is the first non-profit committed to distribution education and facilitation of independent film. TFC offers filmmakers services such as fiscal sponsorship, education about distribution, and distribution and marketing service
Films for the Humanities and Sciences 
The largest distributor of videos and CD-ROMs to schools, colleges, and libraries in North America. Represents every genre and style, but primary focus is documentaries. 
Films Media Group
With thousands of educational videos from the world's most recognized producers, Films Media Group serves the needs of schools, colleges, libraries, the medical community, and other institutions with the broadest and deepest range of content available.
First Run/Icarus Films, Inc 
First Run remains one of the largest independent distributors in North America, releasing between 15-20 films a year in theaters nationwide and an additional 30-40 films annually to schools, libraries and other educational institutions; on home video on DVD and Blu-Ray; to television broadcasters; and online through a diverse group of innovative digital partners.
Frameline
Frameline's mission is to change the world through the power of queer cinema. As a media arts nonprofit, Frameline's programs connect filmmakers and audiences in the Bay Area and around the world.
Grasshopper Film
Founded in 2015, Grasshopper Film is a distribution company dedicated to the release of independent, foreign, and documentary film.
Icarus Films
Since 1978, Icarus Films has been a distributor of documentary films in North America. Led by longtime president Jonathan Miller, they work with independent producers worldwide to release 30-50 new films a year, and represent a collection of well over 1,000 titles.
Juno Films
Juno Films specializes in the development and execution of bespoke finance and distribution strategies on behalf of producers and filmmakers.
Kino Lorber
Kino Lorber, Inc. offers contemporary, classic and documentary films that aim to engage, provoke, stimulate, and entertain today's audiences.
Media Education Foundation
The Media Education Foundation produces and distributes documentary films and other educational resources to inspire critical thinking about the social, political, and cultural impact of American mass media.
Microcinema International
Microcinema International provides film, video and digital art to the International Microcinema Network, a syndicate of exhibition venues that program unique media in alternative venues around the world.
Milestone Films
The Milestone Film and Video collection ranges from the earliest days of cinema, to the golden age of the silents, to the postwar foreign film renaissance, to the new America independent features, documentaries and foreign films.
The National Center for Jewish Film
NCJF's ongoing mission is the collection, preservation and exhibition of films with artistic and educational value relevant to the Jewish experience and the dissemination of these materials to the widest possible audience.
New Day Films 
New Day Films is a unique, filmmaker-run distribution company, providing award-winning films to educators, community groups, government agencies, public libraries and businesses since 1971.
Noodlehead Network 
Distributors and producers of videos made with kids. Specialize in videos on geography, video production, health and guidance issues for K-12 schools. 
The Orchard
With global reach across digital, cable TV, and subscription on-demand services, The Orchard brings films and television to screens, big and small.
Paper Tiger Television
A weekly public access series that analyzes and critiques issues involving media, culture, and politics.
Passion River Films
Passion River Films is a film distributor specializing in films that engage with audiences and impact communities. They handle distribution to theaters, VOD, home video, and to academic and digital markets.
PBS 
The home video arm of PBS promotes PBD programming via direct-to-consumer distribution services that include: shopPBS, the PBS Home Video catalog, on-air direct response sales, and third-party catalog and special market outlets. 
Phoenix Learning Group
The Phoenix Film and Video media library contains over 5,500 educational videos plus DVDs, CD-ROMs. Laserdiscs, and multi-media programs for K-12 schools, colleges and universities, public libraries, museums, business & industry, staff development and other specialized markets.
Porchlight Entertainment 
An independent distributor of films and TV focusing solely on programs that promote positive values and/or are family-friendly.
Roco Films Educational
ro*co films is a distributor with an educational division aimed at bringing compelling real-life stories to schools, libraries, and other instructional environments across the country.
Seventh Art Releasing 
Seventh Art Releasing distributes unique independent and foreign films of the highest quality with a focus on documentaries
Strand Releasing
Founded in 1989, Strand Releasing distributes foreign language, American independent, and documentary films in the U.S. in theaters, on DVD/Blu-Ray and via Video-On-Demand.
SubCine
SubCine is an artist-run and artist-owned collective of Latino issue film and video makers.
Terra Nova Films
Terra Nova Films is a non-profit dedicated to the production, distribution, and presentation of films and videos that help us all understand and navigate life in its later years.
Third World Newsreel 
A nonprofit media arts organization that fosters the creation and dissemination of independent film and video made by and about people of diverse racial, ethnic, and cultural backgrounds. Also work with social justice media.
Tugg Edu
Tugg launched in 2012 as a crowdsourcing platform that enabled individuals to create film screenings at their local cinema. After thousands of theatrical events, Tugg Educational was created to serve the needs of the Educational and Non-Theatrical communities. Now streaming, Tugg EVOD is the newest digital video-on-demand platform to connect educators, students, and libraries to relevant films and faculty-created videos through its wide variety of innovative features.
Video Data Bank 
 A nonprofit that has assembled and distributes one of the largest collections of videos by and about artists to museums, galleries, alternative spaces, festivals, and in curricular programming.  
V Tape 
Vtape is a Canadian artist-run, not-for-profit distributor of video art and media works. Featuring over 5,000 video works by more than 1,000 artists, Vtape's diverse collection includes Canadian and international works from the early 1970s to the present.
Women Make Movies 
WMM's collection of nearly 700 films is used by thousands of cultural, educational and community organizations across North America and throughout the world. WMM works in collaboration with international film festivals, national broadcasters, and local community groups to deliver media that enriches public dialogue and changes lives.
Zeitgeist Films
Since 1988, Zeitgeist Films has accumulated a collection of the best international cinema by working with the most talented and innovative filmmakers in the world.  Zeitgeist Films is a North American independent film distribution company based in New York.
Want to submit a distributor? Click here.
Shopping Cart