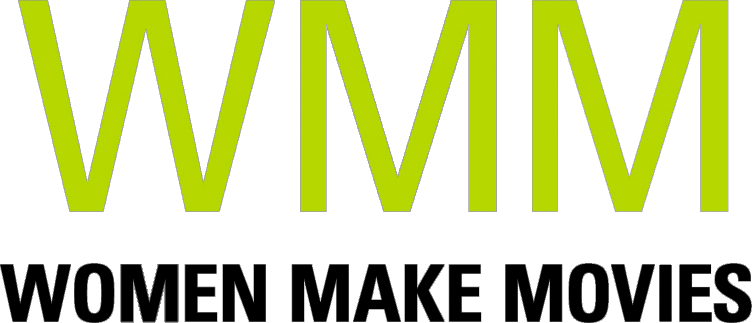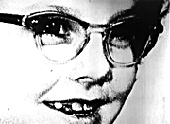 2 Or 3 Things But Nothing for Sure
1997 | 12 minutes | Color | 16mm/DVD | Order No. 99556
SYNOPSIS
Acclaimed author Dorothy Allison (BASTARD OUT OF CAROLINA) is profiled in this moving, inspiring film. Combining poetic imagery with powerful readings, it evokes Allison's childhood in the poor white American South of the 1950's, her birth as a writer and feminist, and her coming to terms with a family legacy of incest and abuse. A beautifully realized portrait of an artist and survivor, this stirring film provides important insights into the roots of self-renewal and creativity.
PRESS
"'Two Or Three Things But Nothing For Sure', by ex-San Franciscans Tina DiFeliciantonio and Jane C. Wagner, was a revelation. It shines a flashlight into the future of lyrical documentary with its brilliant portrait of S.F. novelist Dorothy Allison. Maybe PBS would consider skimming off 1 percent of the Ken Burns documentary franchise and give these two women a series to examine modern life. They tell us more about life and love and creativity in this one little short film than most features can manage."
"Poignant, concise, powerful. The harrowing and amazing trajectory of Dorothy Allison's life story--replete with its moments of brutality, self-realization, and healing--is beautifully expressed. Tina DiFeliciantonio and Jane C. Wagner use cinematic verve and gentle lyricism--not seen in enough documentaries--to provide a compelling glimpse into the life of someone who has triumphed over the chain of violence."
"The powerful first-person narrative of acclaimed author Dorothy Allison ('Bastard Out of Carolina') is interwoven with evocative imagery. Dorothy speaks to many myths that continue to define the South. She is poor, white, Souther, bastard and lesbian. Her honesty and unrelenting memory are refreshingly direct; she is a survivor who understands the cost of survival. Throughout these painful stories, Dorothy retains a sense of humor and humility that is illuminating."
SCREENING HIGHLIGHTS AND AWARDS
Ann Arbor FF, Isabella Liddell Art Award
Aspen Film Fest, Grand Jury Prize
Charlotte Film Festival, Juror's Choice Award
Cleveland Int'l FF, Best Women's Short Film
Emmy Nomination, Outstanding Doc Programming
Nat'l Edu Film & Video Fest, Silver Apple Award
NY Expo of Short Film & Video, Bronze Award
NY Gay and Lesbian FF, Best Short Film
San Francisco Int'l FF, Silver Spire Award
Windy City Int'l Doc FF, D-Vision Doc Award
Broadcast nationally in the US, the Netherlands, Poland, and England
Sundance Film Festival
ABOUT FILMMAKER(S)
Jane C. Wagner
From cinema vérité to impressionistic documentaries, Tina DiFeliciantonio and Jane C. Wagner's critically acclaimed work has been screened and broadcast in countries throughout the world.

Their collaboration began at Stanford University's masters film program, where DiFeliciantonio made her directing debut with the student Oscar-winning Living With AIDS, which was one of the first films on the subject to be nationally broadcast on PBS. Since then, Wagner and DiFeliciantonio have tackled a wide range of subjects - such as sustainable energy, teenage sexuality, child abuse, war time rape, LGBT civil rights, social justice, art and science - garnering dozens of top honors, including two National Emmy Awards and the Sundance Grand Jury Prize for Best Documentary. (8/14)
Tina DiFeliciantonio
From cinema vérité to impressionistic documentaries, Tina DiFeliciantonio's critically acclaimed work has been screened and broadcast in countries throughout the world. Along with her partner Jane C. Wagner, she has tackled a wide range of subjects—social justice, human rights, teenage sexuality, child abuse, sustainable energy, art, science and ethics—garnering dozens of top honors, such as two National Emmy Awards and two Sundance Film Festival Awards, including the Grand Jury Prize.

DiFeliciantonio began her professional career after graduating from Stanford University's Master's Film Program, where she made her directing debut with the student Academy Award-winning LIVING WITH AIDS, which was the first film on the subject to be broadcast on PBS. Over the years, her intellectual and creative collaboration partnership with Wagner has matured into a dynamic partnership that is sustained by a shared vision and passion for storytelling. Having worked in countries throughout the world, including Senegal, Abu Dhabi, Bangladesh, India, Japan, China and Turkey, their films have been aired on P.O.V., Sundance Channel, Showtime, HBO, TLC, MTV, SyFy, USA Networks and foreign television.

Support for their work has come from organizations that include the MacArthur Foundation, Rockefeller Foundation, NEA, NEH, ITVS, AFI, and Sundance. In addition to serving on the board of directors of media non-profits, DiFeliciantonio enjoys jurying film festivals, participating on funding panels and guest lecturing. She is actively involved in community service in New York City and is the co-parent of an active ten-year-old boy named Luca. (03/14)
Subject Areas
RELATED LINKS
Shopping Cart