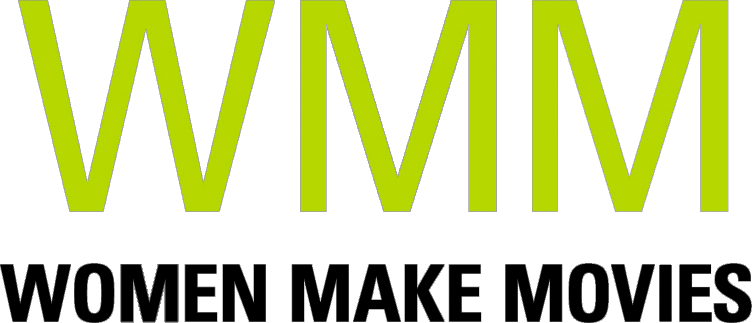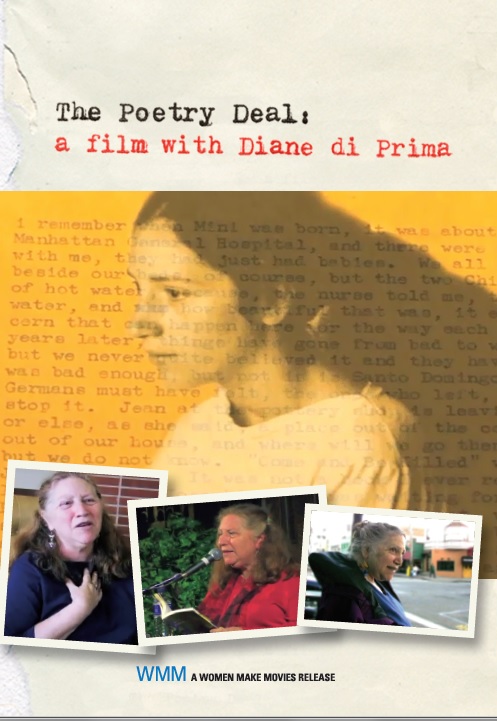 The Poetry Deal: A Film with Diane di Prima
US | 2011 | 27 minutes | Color | DVD | English | Order No. 121074
SYNOPSIS
She remains the most famous woman poet of the Beat Generation; her friend Allen Ginsberg called her "heroic in life and poetics." THE POETRY DEAL is an impressionistic documentary about legendary poet Diane di Prima. Still actively writing in her late 70s in San Francisco, where she is poet laureate, di Prima is fierce, funny and philosophical. She is a pioneer who broke boundaries of class and gender to publish her writing, and THE POETRY DEAL opens a window looking back through more than 50 years of poetry, activism, and cultural change, providing a unique women's perspective of the Beat movement. Much of the story is told through di Prima's recorded readings, including a deeply moving reading of her unpublished poem The Poetry Deal, reflecting on her relationship with her art. Essential for women's studies, poetry studies, women's history courses and more, THE POETRY DEAL puts di Prima's life and work on screen in a unique, beautiful portrait using rare archival footage, impressionistic scenes and powerful stories told by friends and colleagues.
PRESS
"In just 27 minutes, The Poetry Deal brings into clear view the strong determination and e'lan vital of this remarkable poet."
"[V]isually powerful and provocative, and a tribute to this unique poet's transformative alchemy as thinker, visionary, and trail-blazer. I highly recommend this documentary to literary scholars, students, writers and anyone interested in the culture of these complicated times."
"The film is a visual poem -- a great way to experience DiPrima direct."
SCREENING HIGHLIGHTS AND AWARDS
Michigan Womyns Music Festival
ABOUT FILMMAKER(S)
Melanie La Rosa
Melanie has worked in the production of documentaries to some capacity since 1996. Aside from directing, her numerous roles have included that of producer, director of photography, 2nd unit camera, associate producer, and assistant editor. She currently teaches documentary filmmaking at Hunter College, and workshops for professionals at Downtown Community Television. She has also taught at Long Island University/C.W. Post.

Before becoming a filmmaker, Melanie worked actively with human and civil rights groups for a decade, absorbing experiences that would one day become central themes for her films. She has an M.F.A in Film and Media Arts from Temple University and a B.A. in Political Science from the University of Michigan.

Melanie is currently releasing THE POETRY DEAL: A FILM WITH DIANE DI PRIMA, an impressionistic documentary about the life and work of poet Diane di Prima. The first film ever about di Prima, THE POETRY DEAL was made collaboratively with this unique writer. In a visual celebration of poetry, THE POETRY DEAL focuses on themes of artistic integrity, rebellion, and imagination and includes rare archival footage, impressionistic scenes shot in Super8 and 16mm, and interviews with di Prima and her friends and colleagues.

Melanie's first film, SIR: JUST A NORMAL GUY, premiered at the 2001 New Festival, followed by a worldwide screening at over 30 film festivals and community events. Her short films, RISK (2004), SCHUYLKILL DRAGONS (2003), UNITED STATES OF AUTOMOBILES (2002), and NO SAFE PLACE (2001) all screened at local, national, and international film festivals.

Other independent films in which Melanie has worked on (not in the role of director) include: "The Axe in the Attic" (Dirs. Ed Pincus and Lucia Small, 2007- New York Film Festival); "Stigma" (Dir. Tchaiko Omawale, 2005 - Provincetown Int'l Film Festival); and "Silent Choices" (Dir., Faith Pennick, 2007 - Reel Sisters of the Diaspora Festival).

Melanie is currently developing a new project about wind power in New York City. (3/12)
Subject Areas
RELATED LINKS
YOU MIGHT ALSO BE INTERESTED IN
Shopping Cart